Wilmington wedding photographers: Congratulations to Kristina & William on their Iron Clad Brewery wedding in Wilmington. These two love birds made it official in a small, intimate celebration. With country music playing all night, they danced the Two-Step, bringing their Texas roots to North Carolina. Hats off to you both!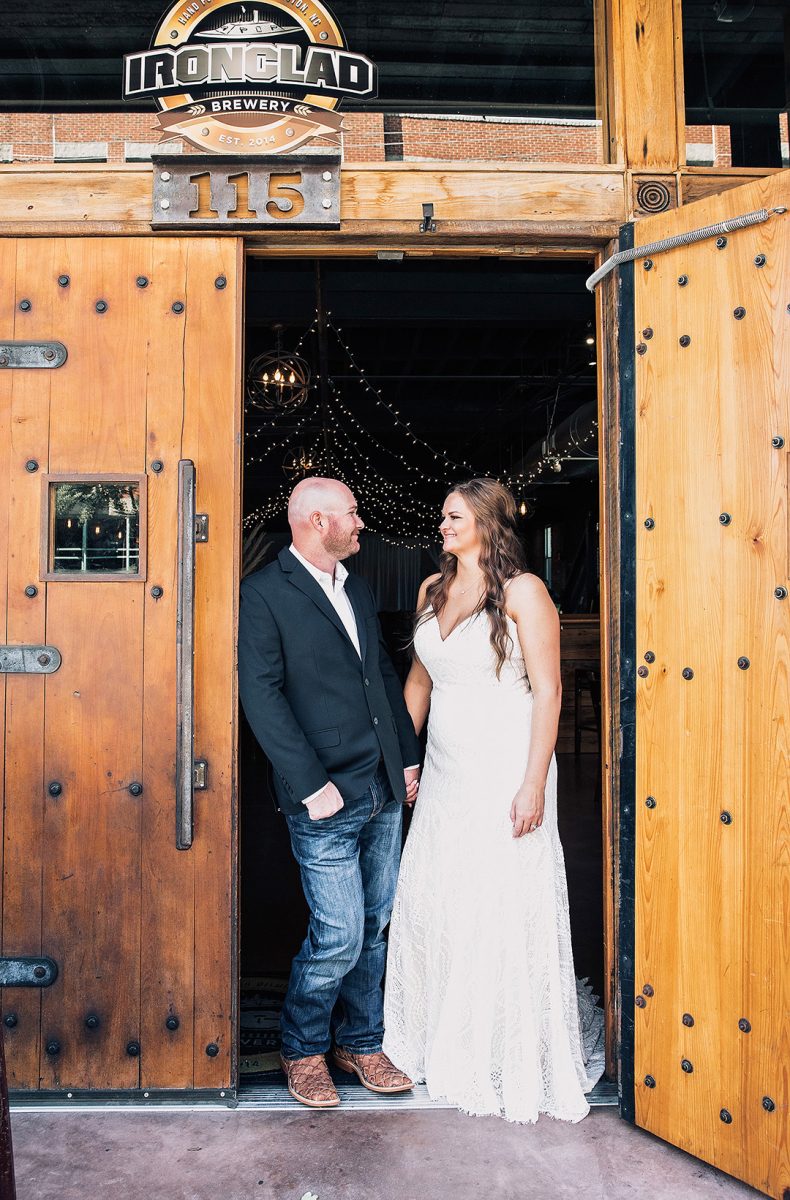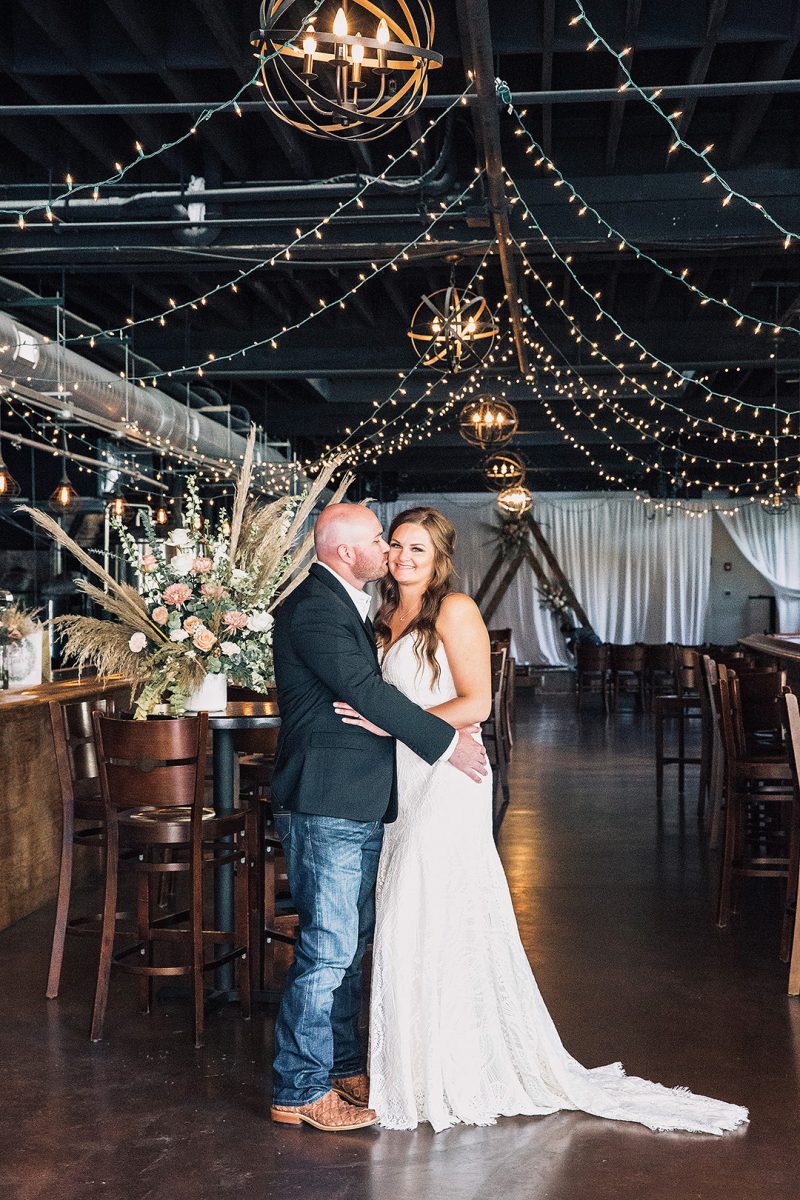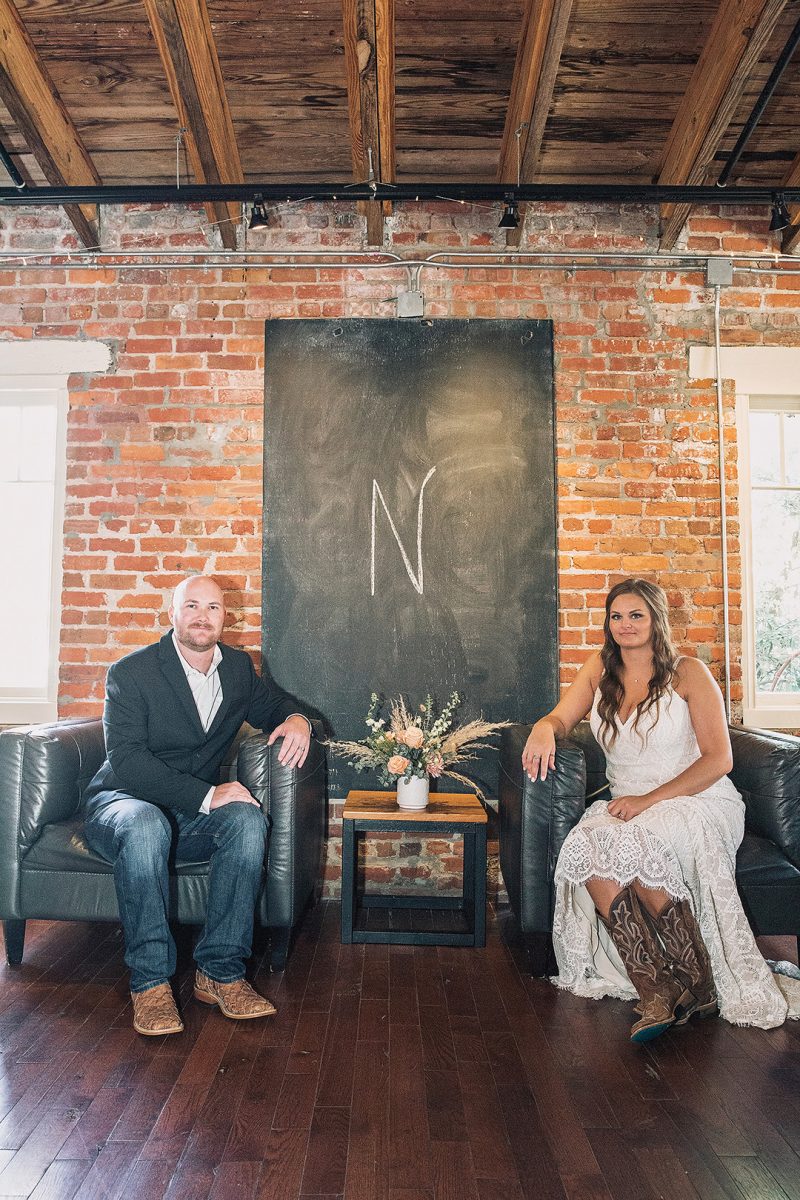 About Iron Clad
North Carolina's New Hanover County and the City of Wilmington are rich in history and beauty. Ironclad Brewery has tapped into this by painstakingly revitalizing an historic building dating back to 1925 in Downtown Wilmington. While all of the utilities within the building had to be replaced, the interior brick walls and roof have been kept intact. The 2nd story wood flooring that was installed in the mid-twentieth century when the building was a car dealership was removed piece by piece to create a large balcony that overlooks the first floor. The wood that was removed was then planed and repurposed throughout the brewery.
Our brewers hand forge a wide range of craft beer and hard seltzers, using only the best ingredients available. Grab a pint of beer, a snifter of seltzer, or get a flight and try them all! For those that have not yet immersed themselves in the craft beer scene, we also have ciders, wine, and spirits available.
This is a low light, moody styled venue so keep that in mind when planning your wedding.