When Jojo + Ashley's friend, Rachel called me to share her friend's plan for a surprise proposal, I felt like one of the planning crew. I must say, Jojo did good. He filled their kitchen with rose petals leading up to two seats. There sat his guitar, where he planned on singing Ashley an original song that he wrote just for her. He stenciled "Will you marry me?" on his leg. And if that wasn't enough, he flew in her family from all over the country for this epic surprise proposal. Friends and family hid in the backyard to be part of this amazing surprise.
I mean most proposals are a surprise, but she really had no clue! She didn't know that Jojo hired me and here I am planning to pop out at any given moment. I was nervous and excited. So Rachel and I hid in the couple's house and patiently waited for them to arrive.
Jojo took Ashley to dinner, they walk in and she was stunned with shock. As they say, photos are worth a thousand words so I will let them speak for themselves. 🙂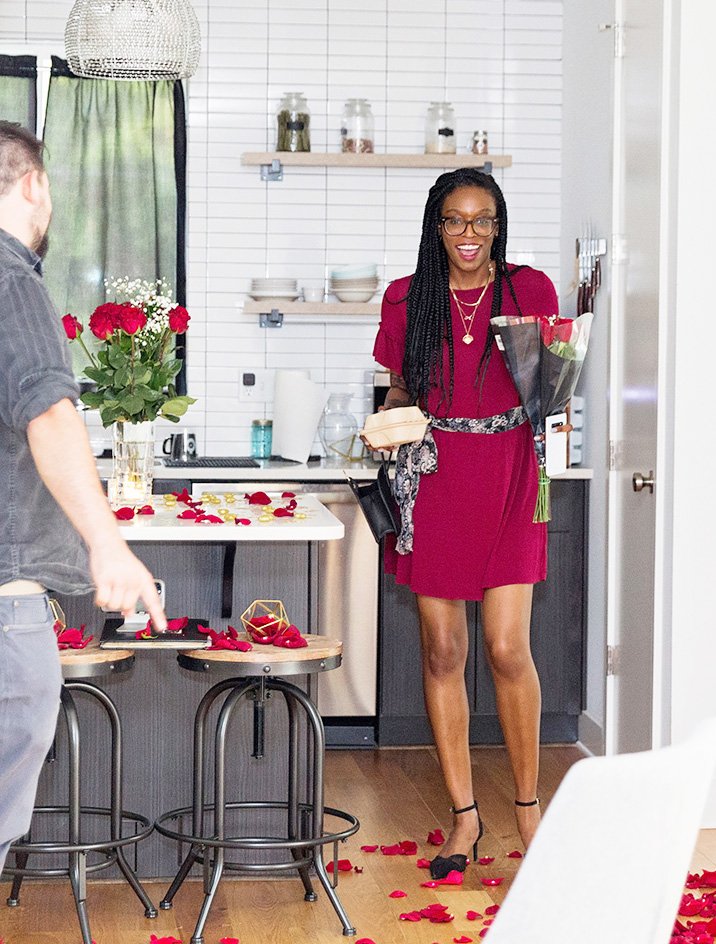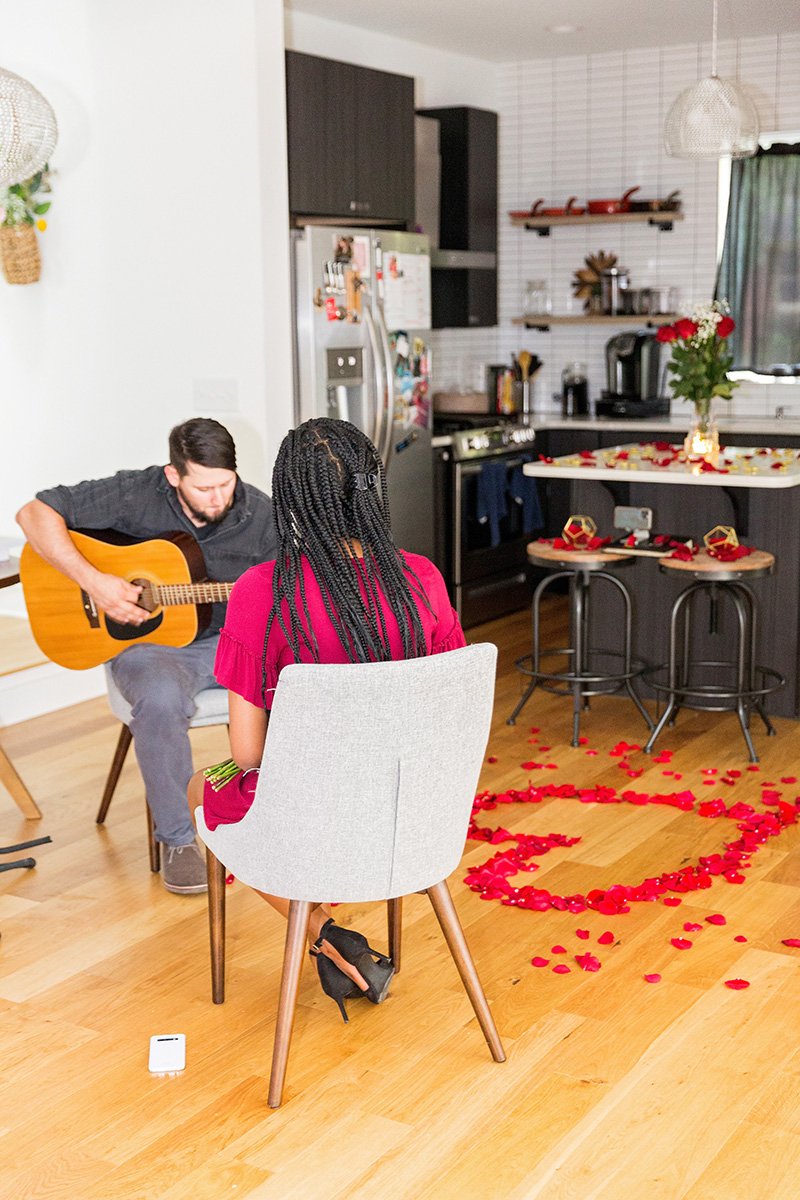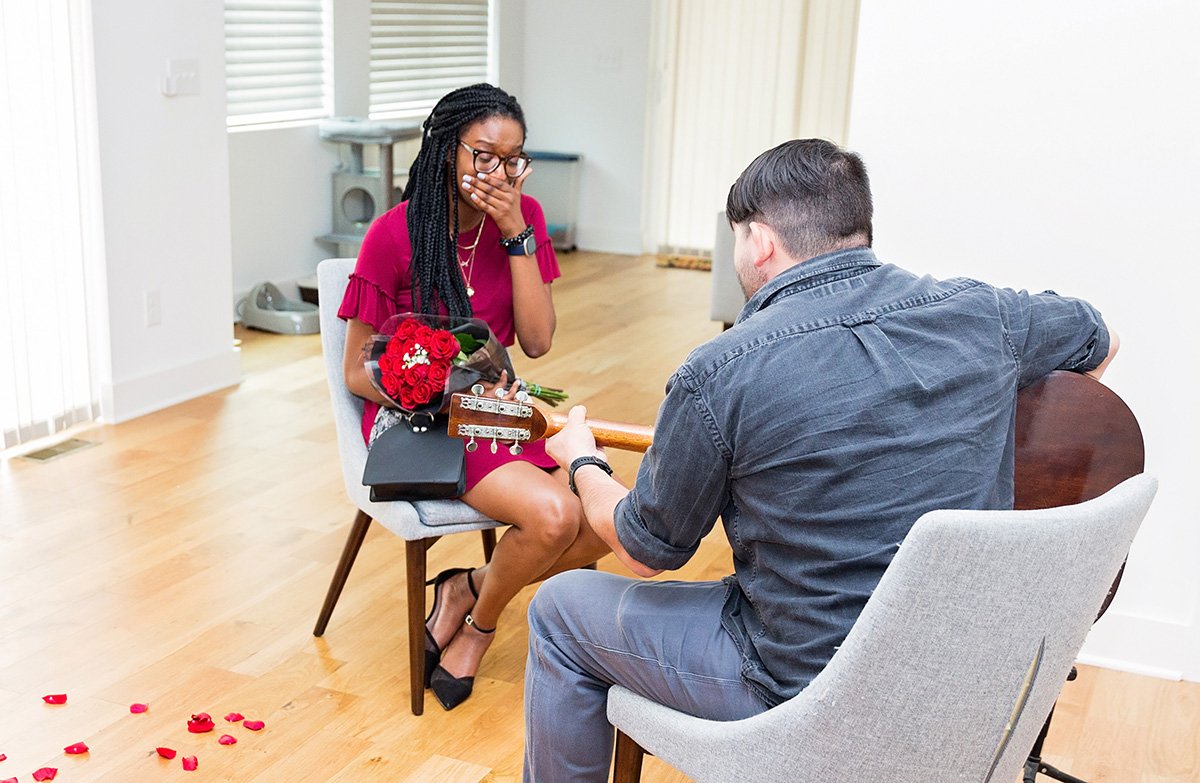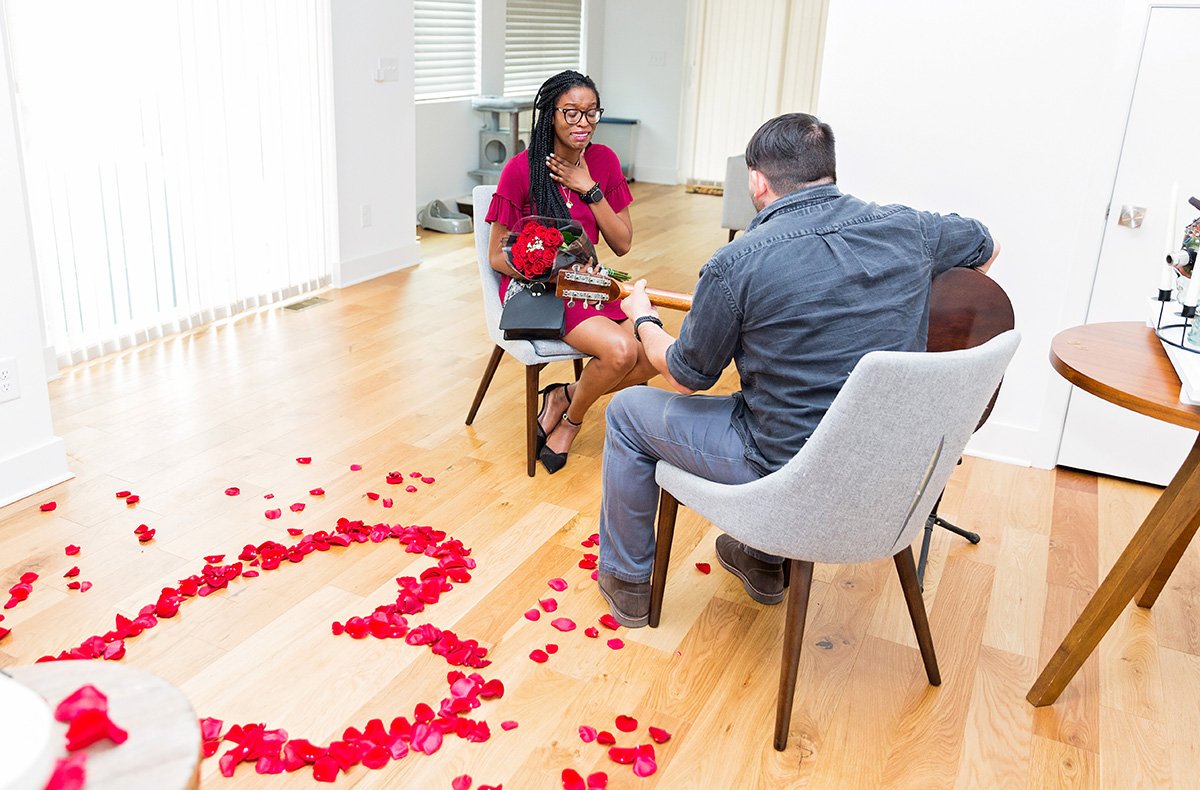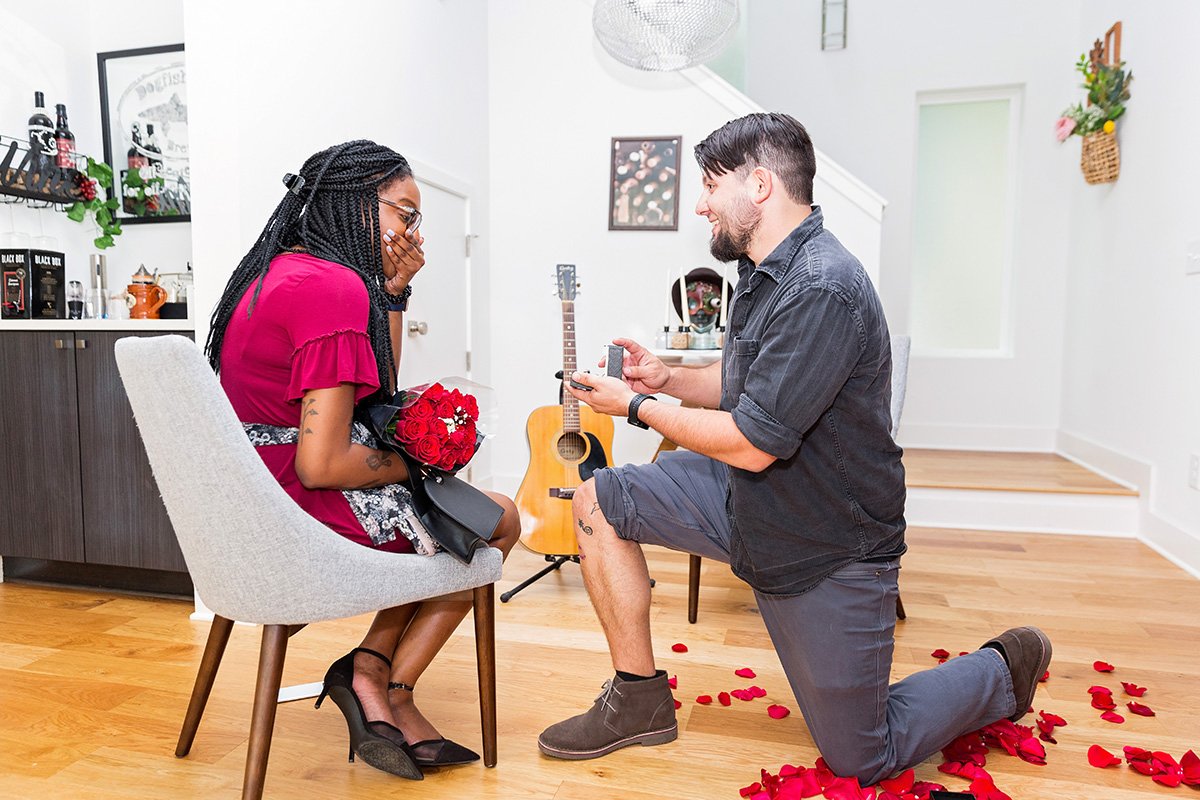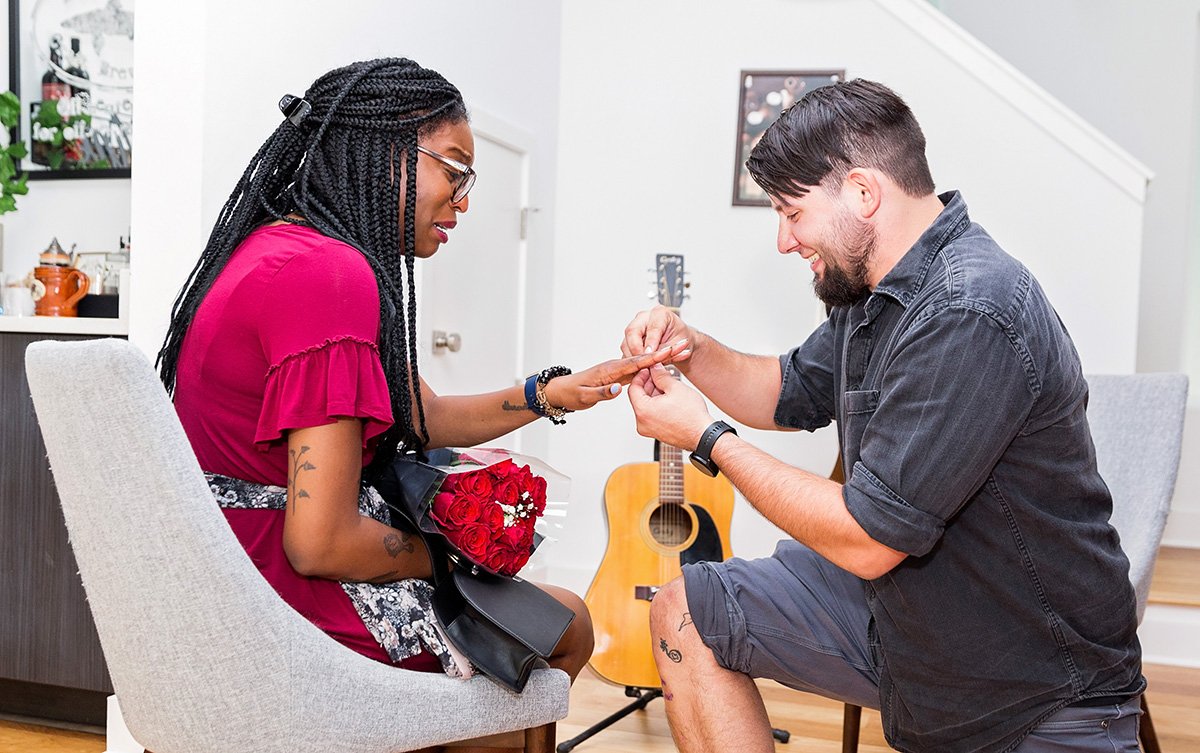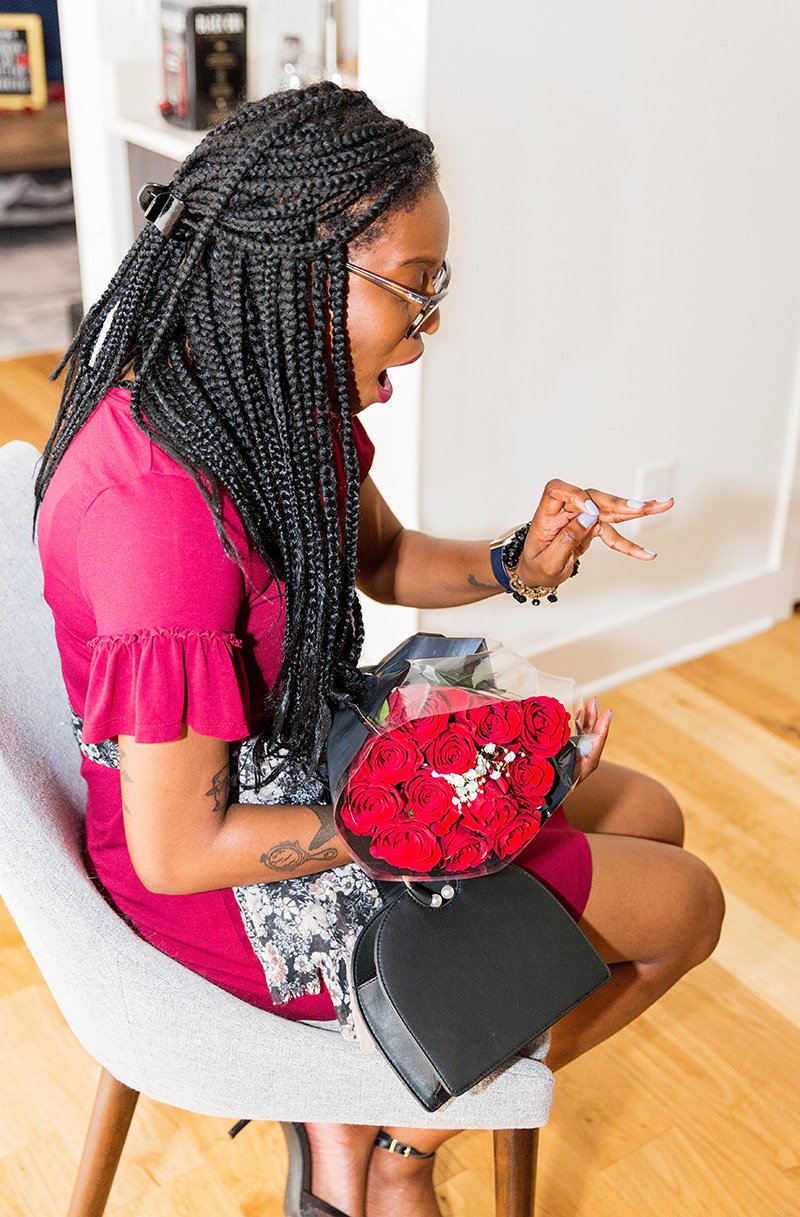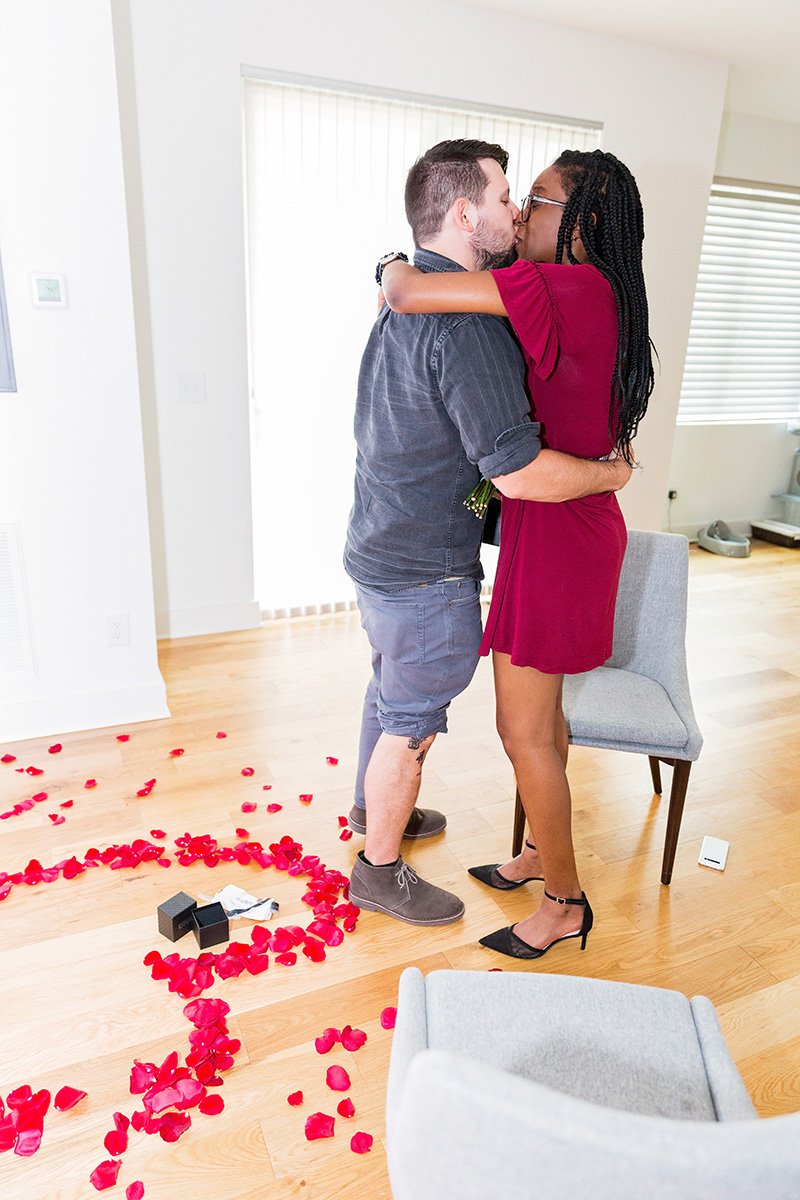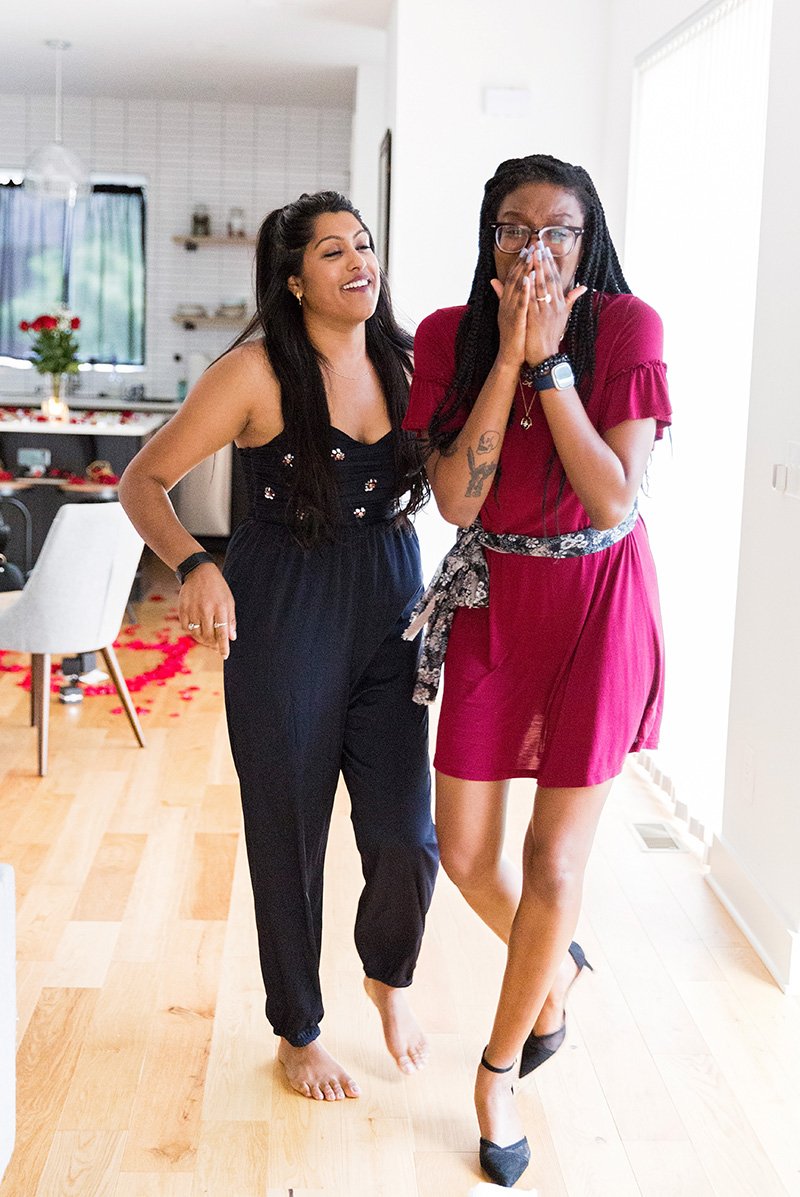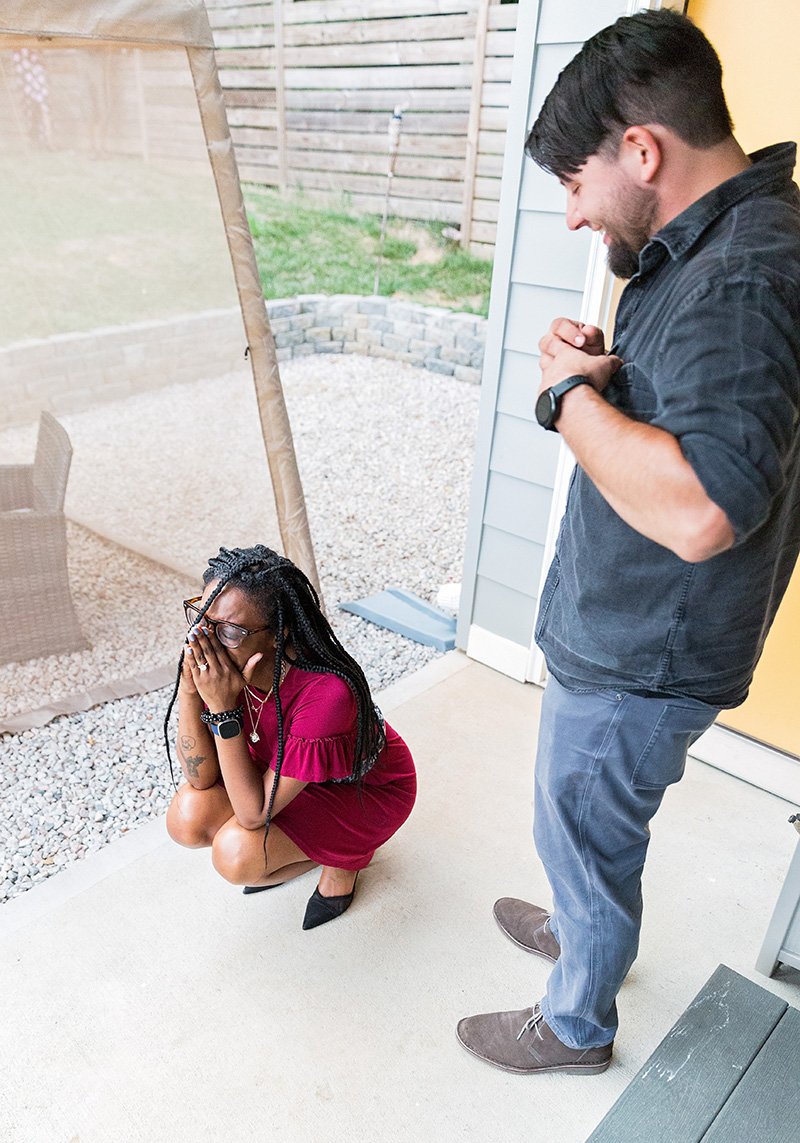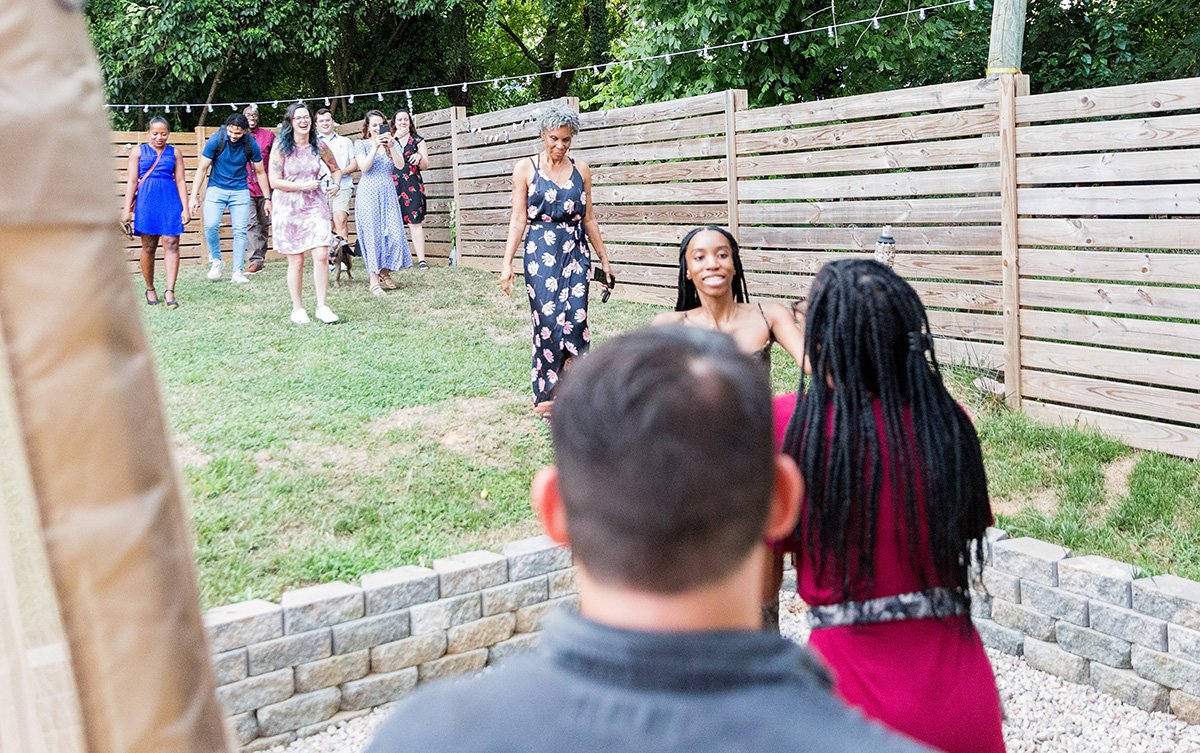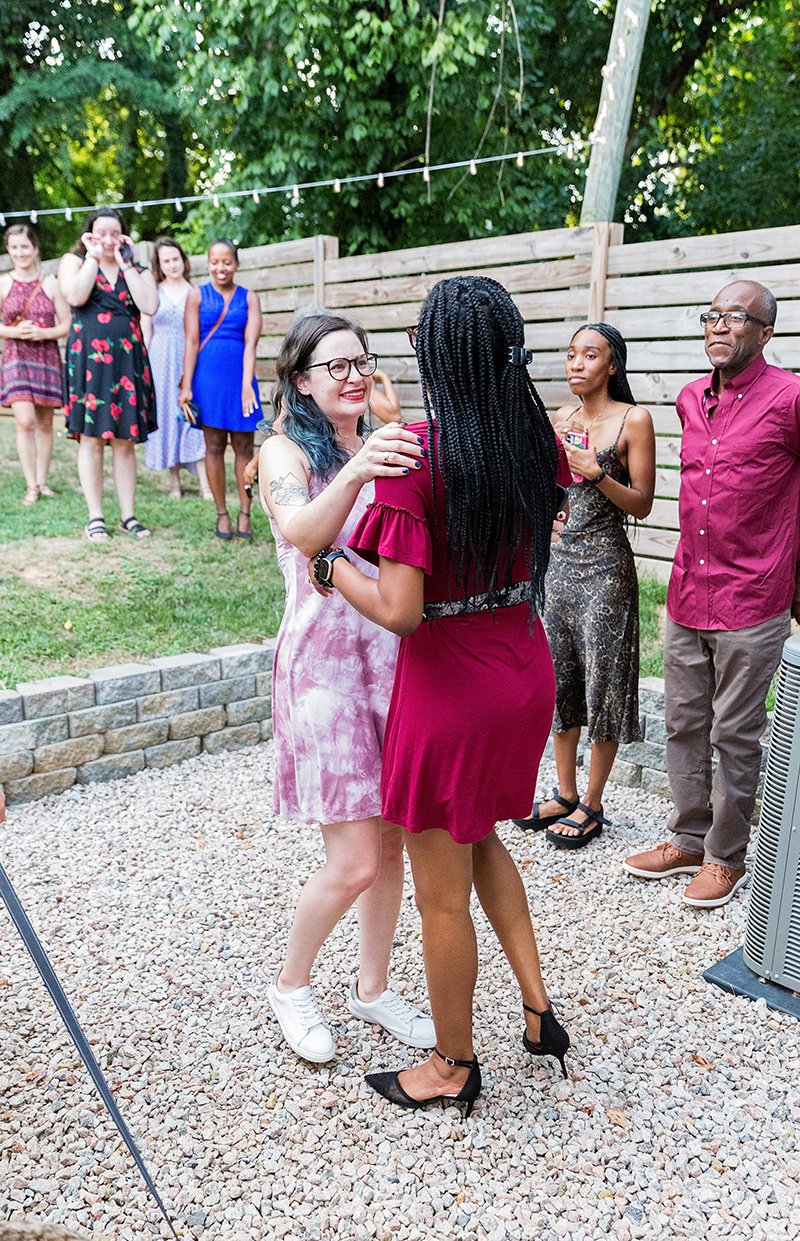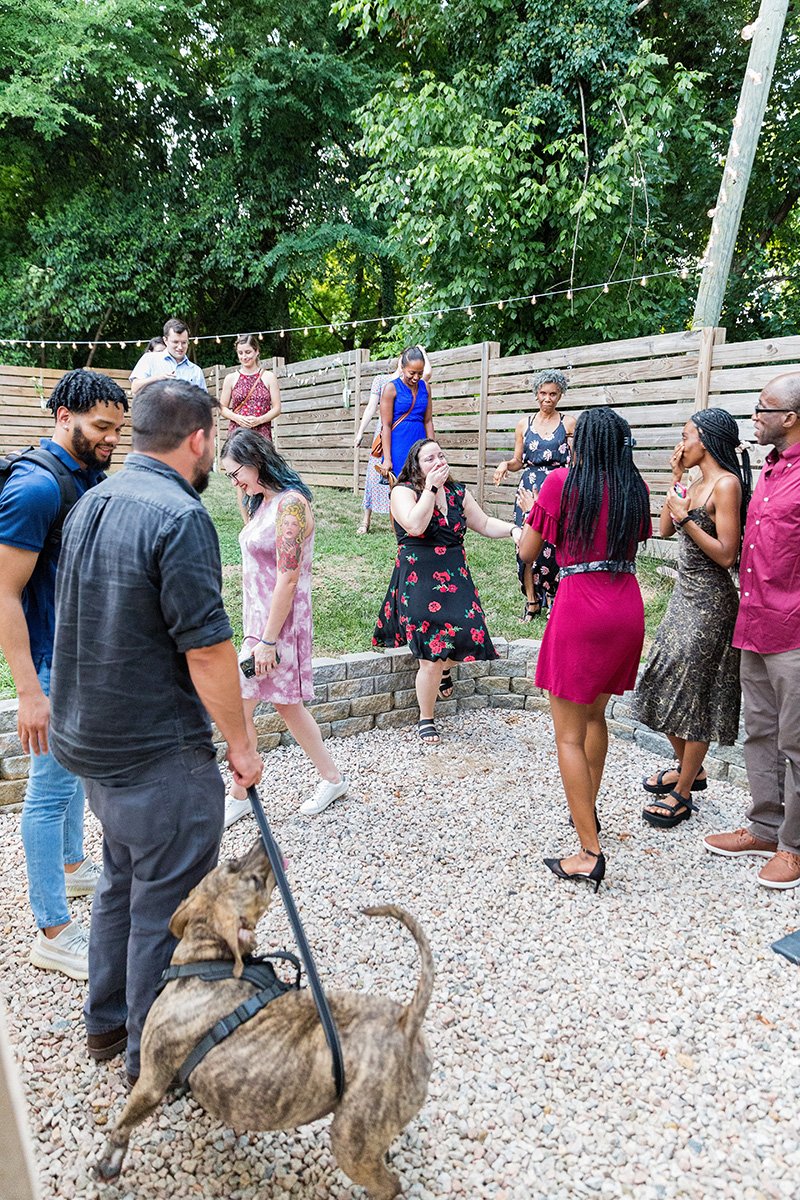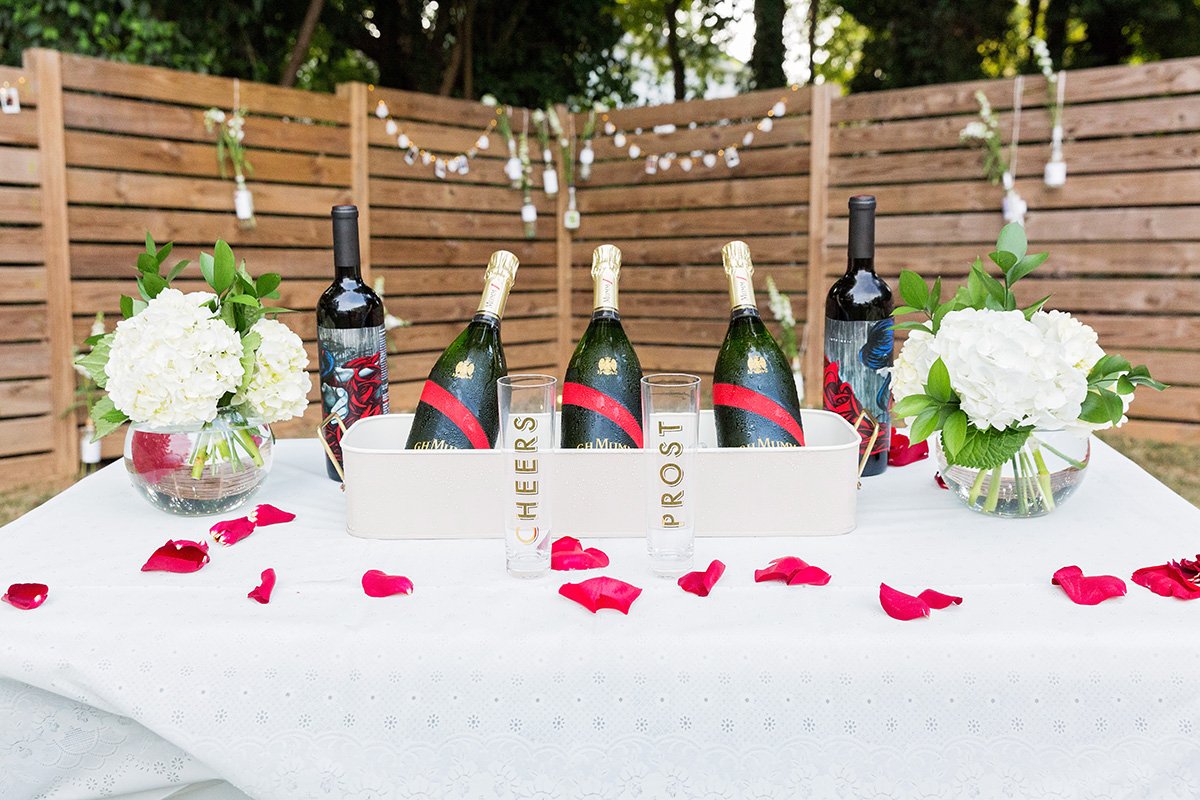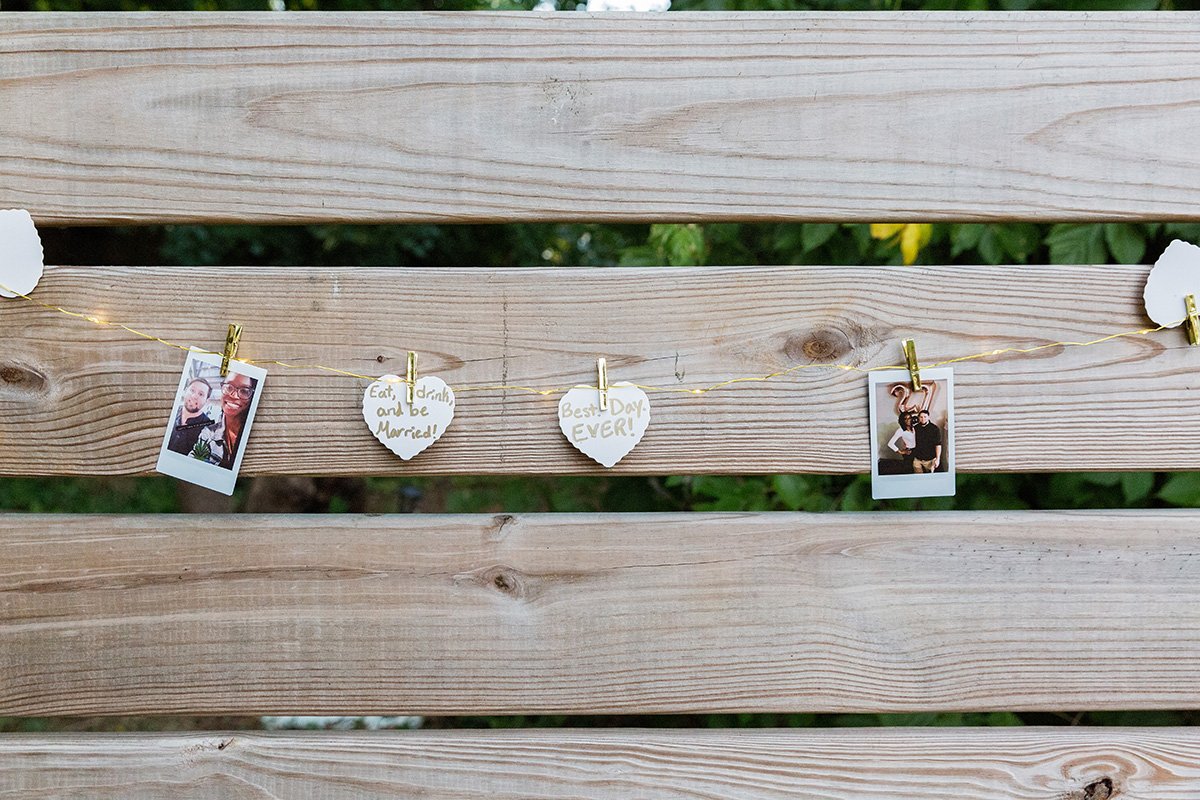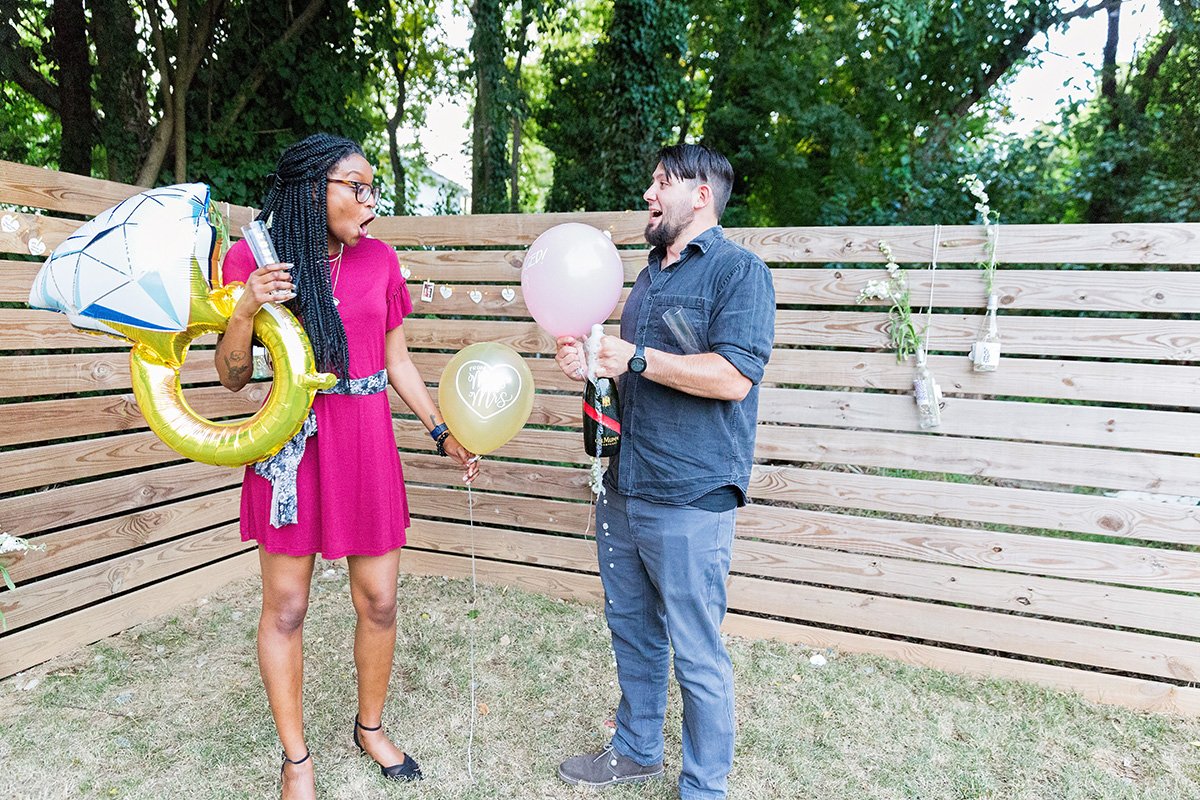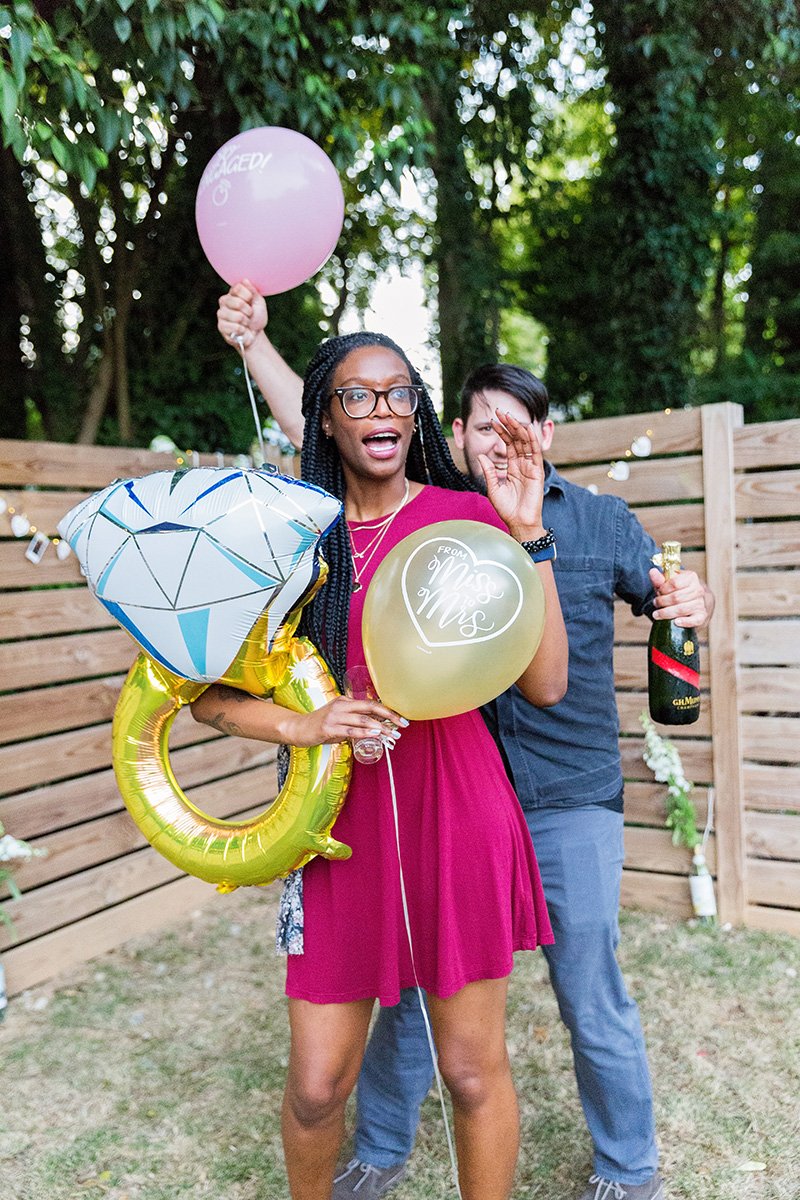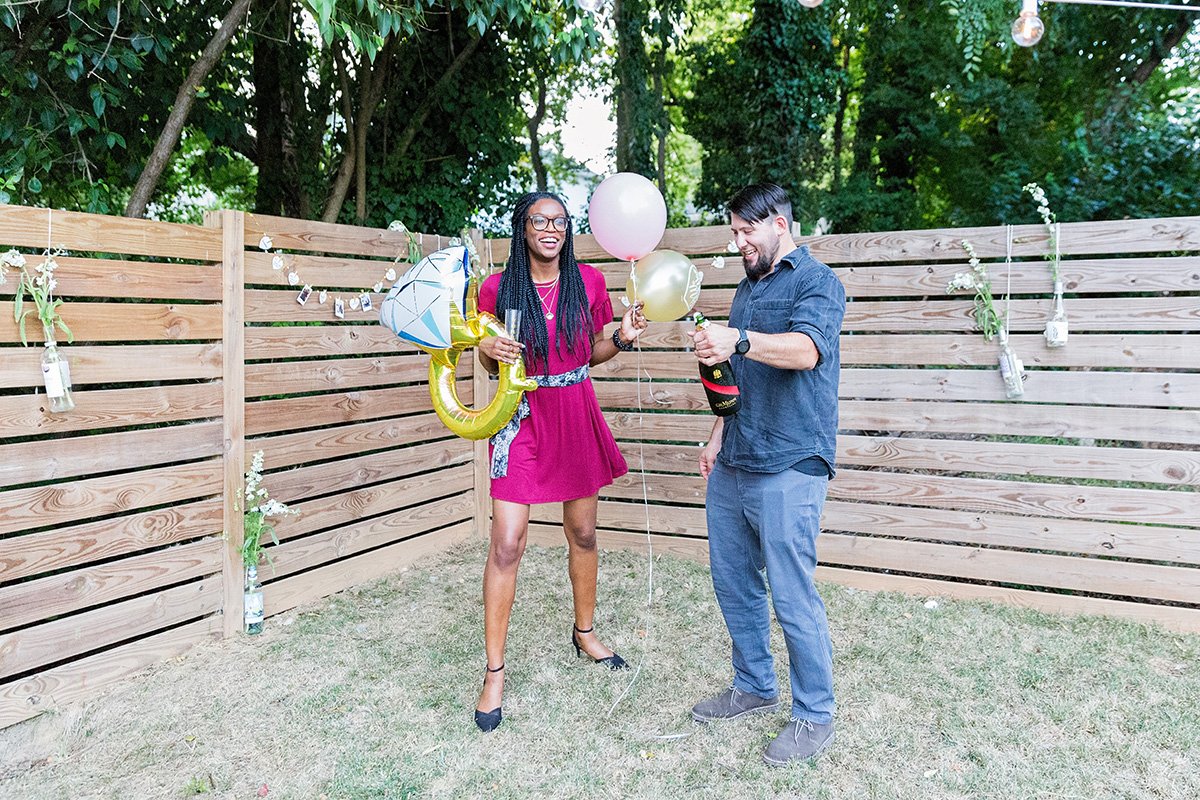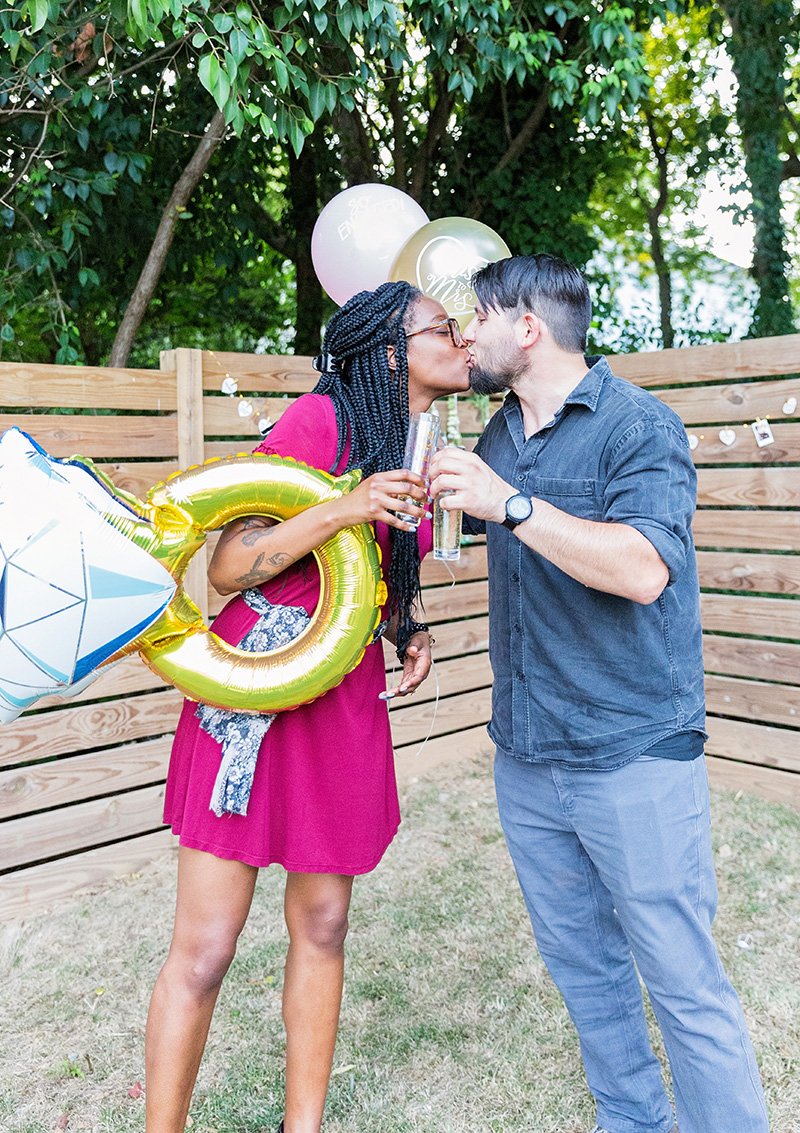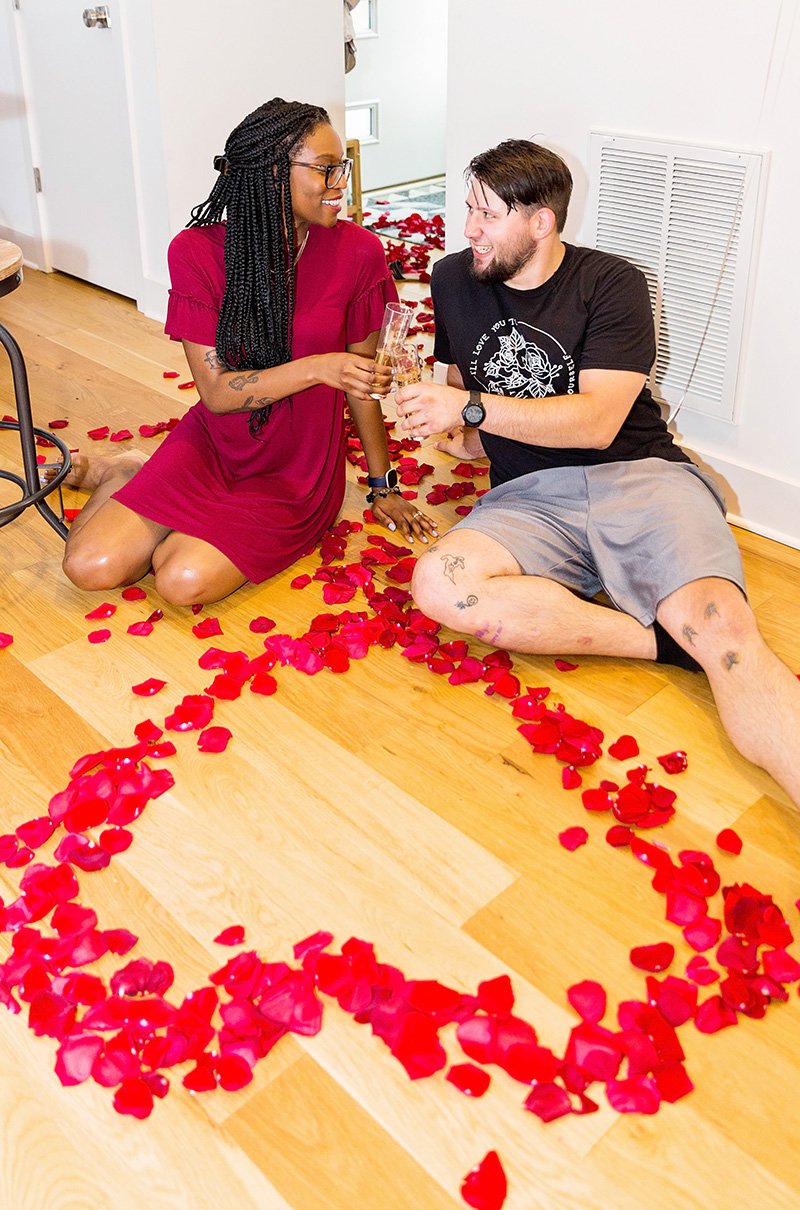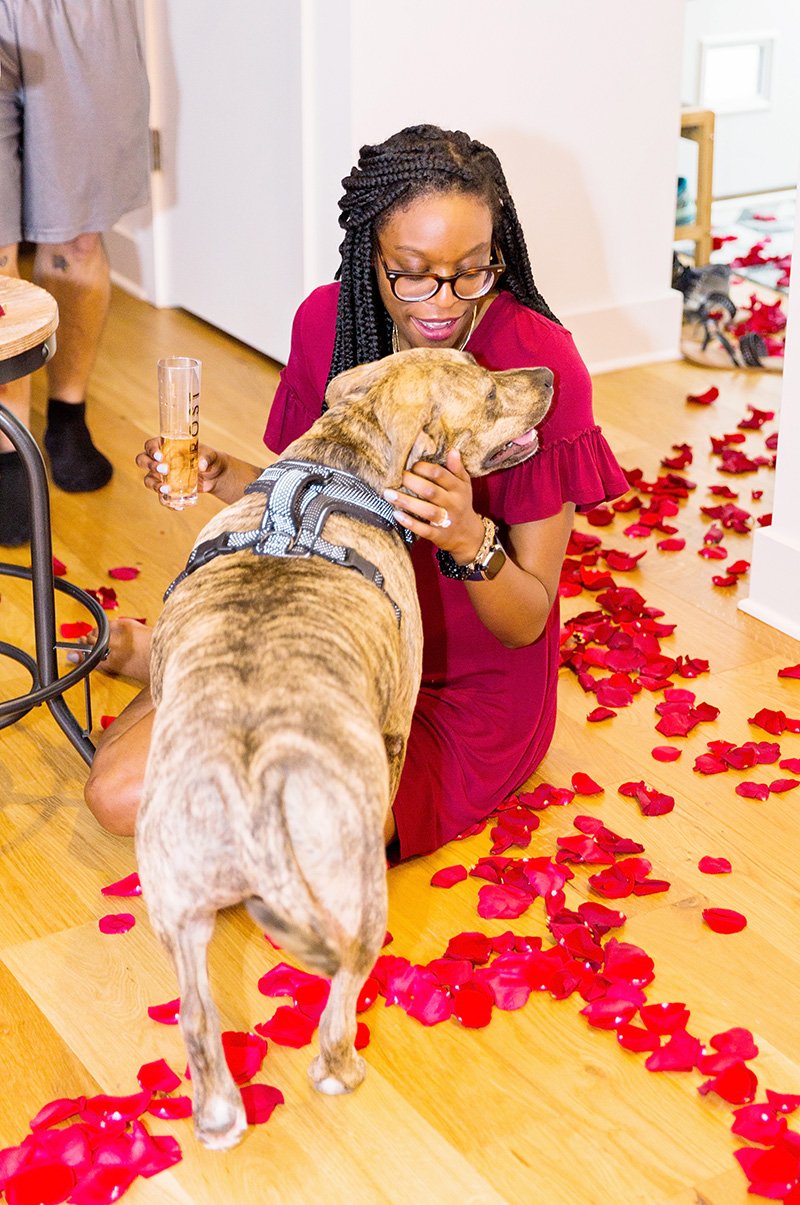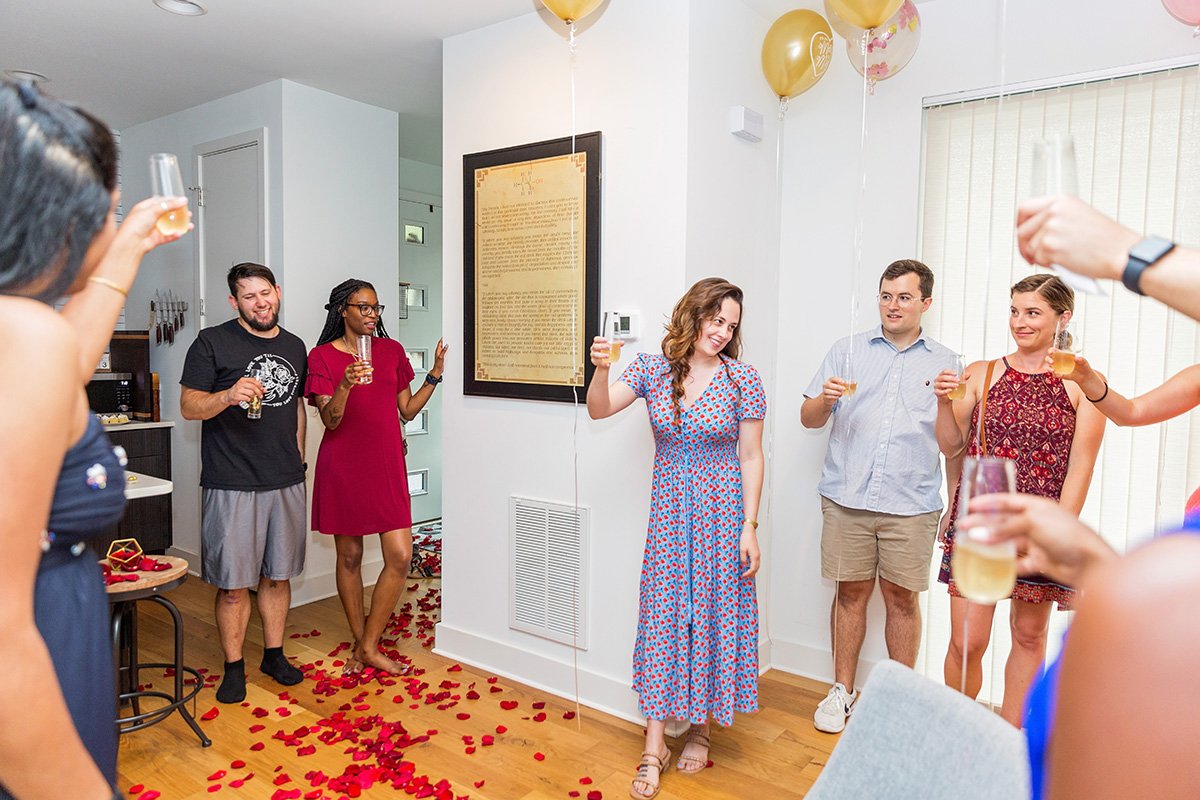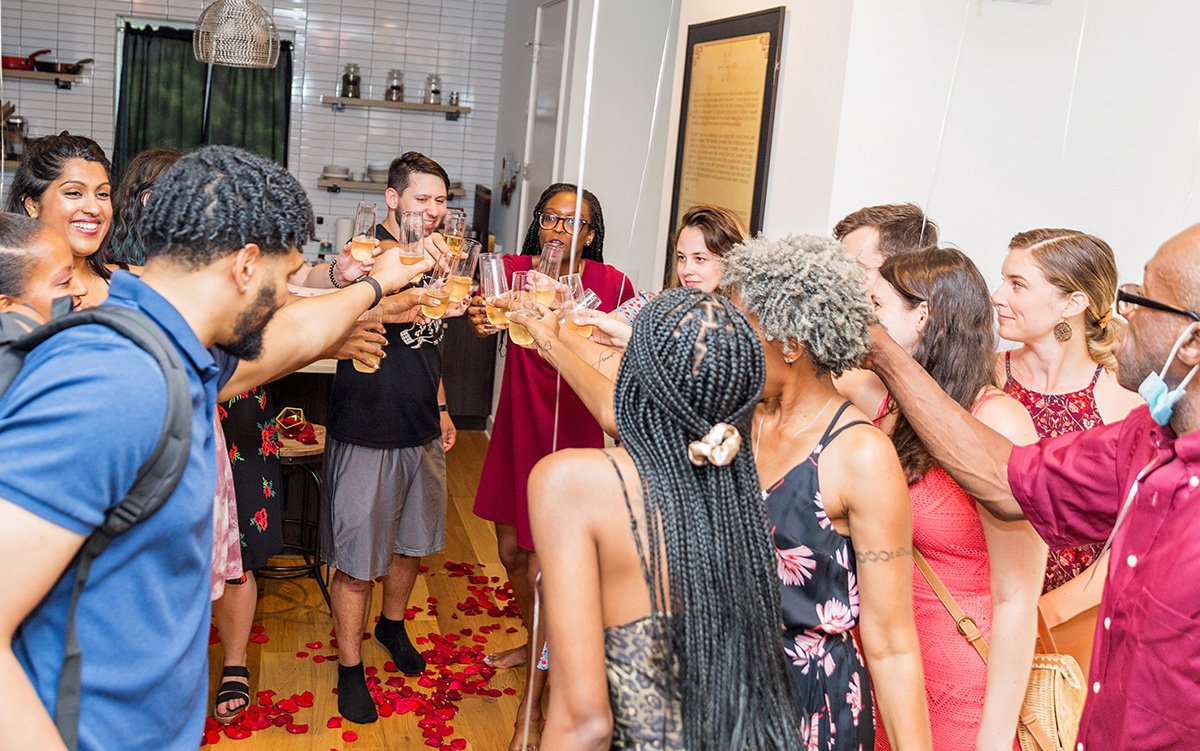 Congrats to Ashley + Jojo!!!!
Planning your wedding? I wrote a very worthwhile blog to help plan your best day ever within your budget: