This rooftop downtown Raleigh wedding at The Dillion was a big fun bash. Ryan + Brooke celebrated their love in full party mode. I'll let these photos speak for themselves!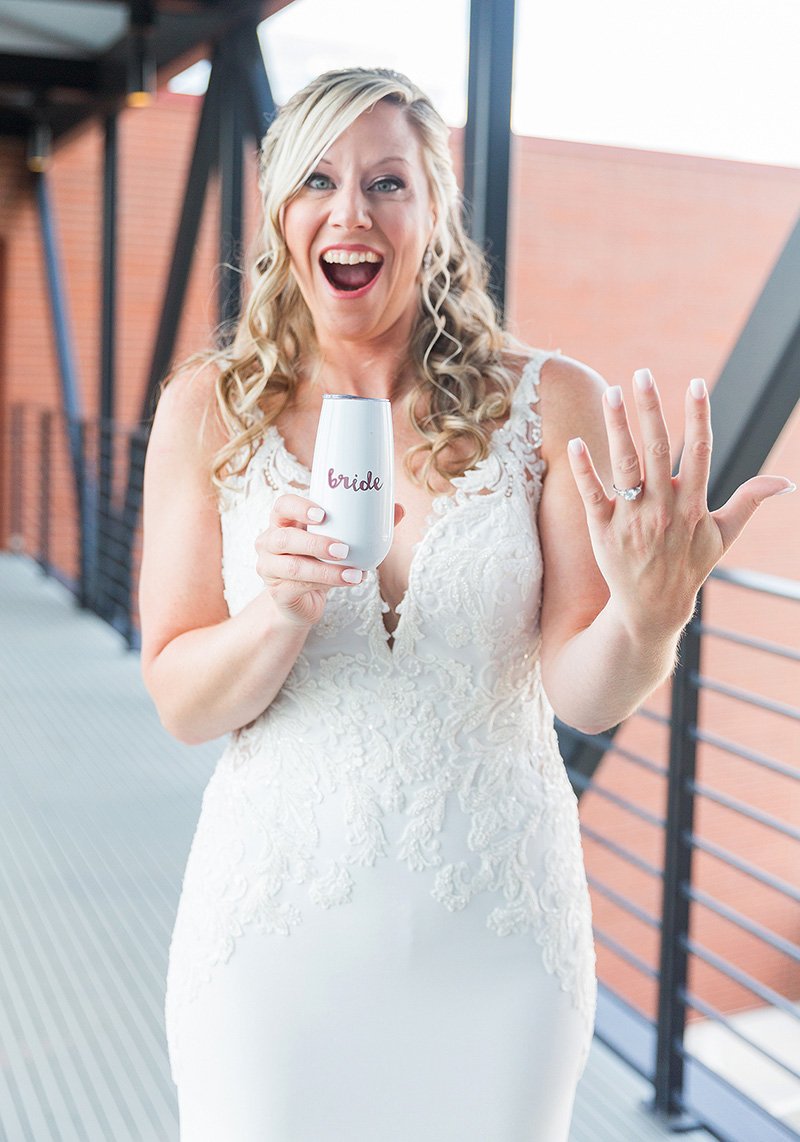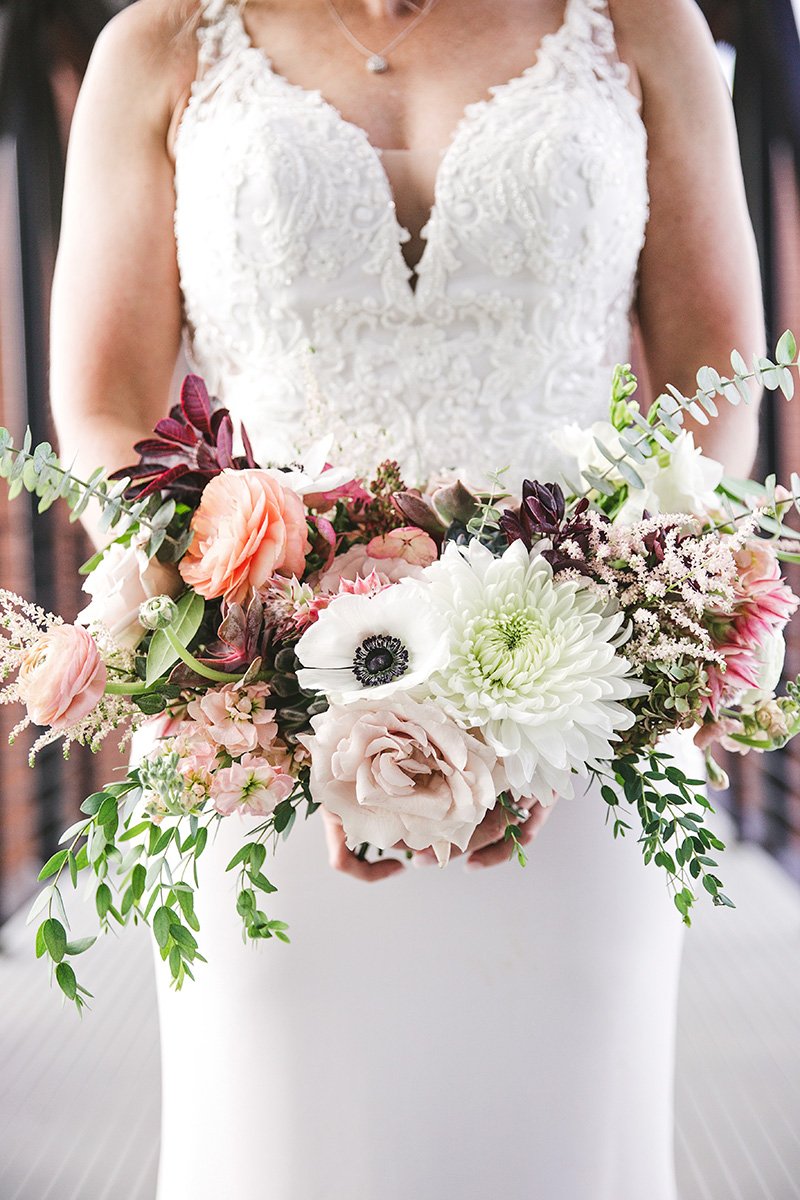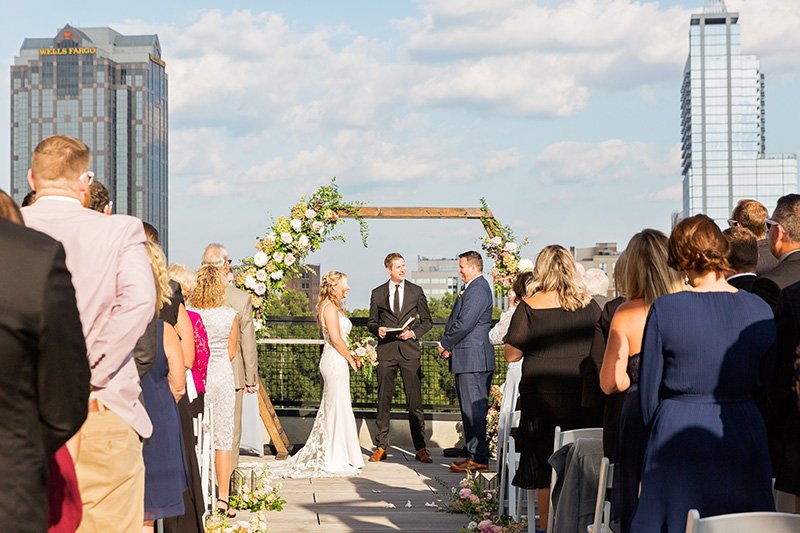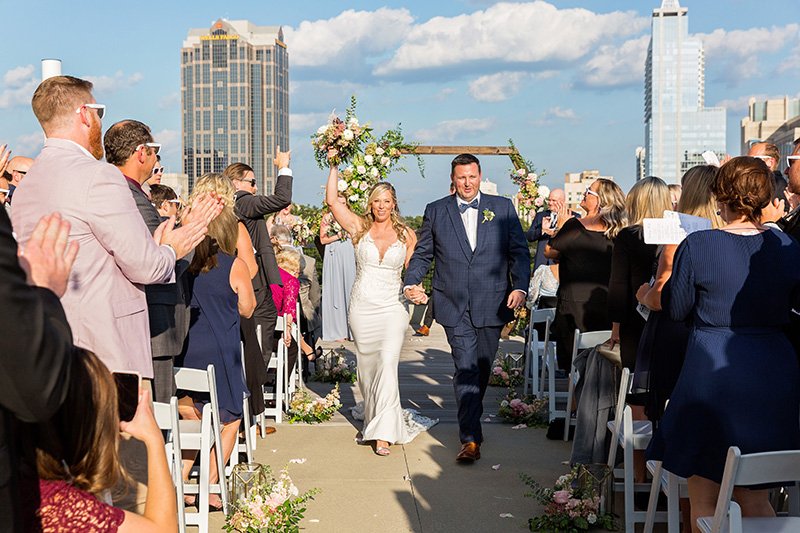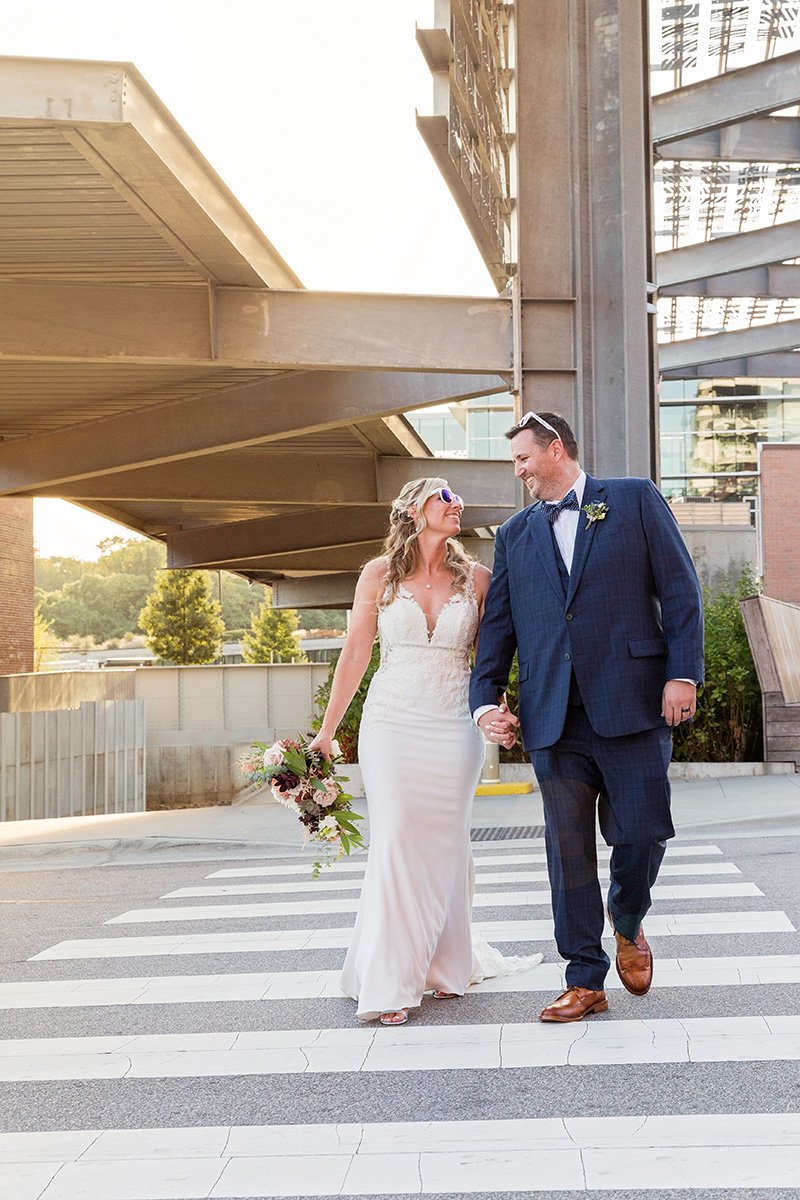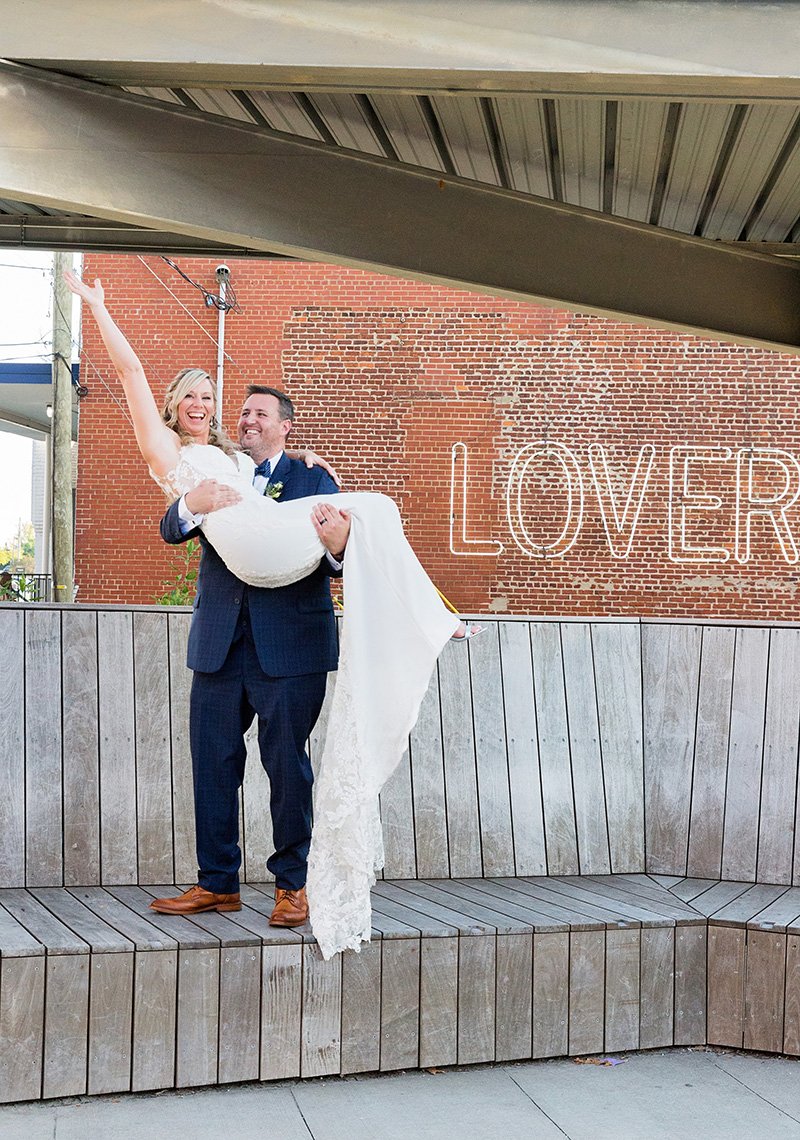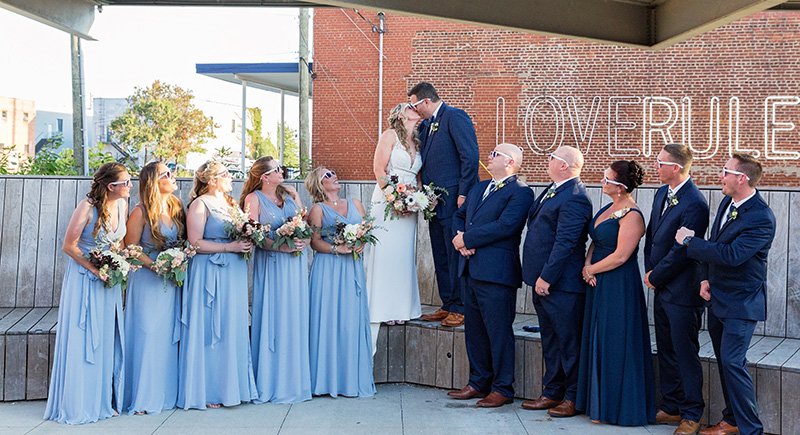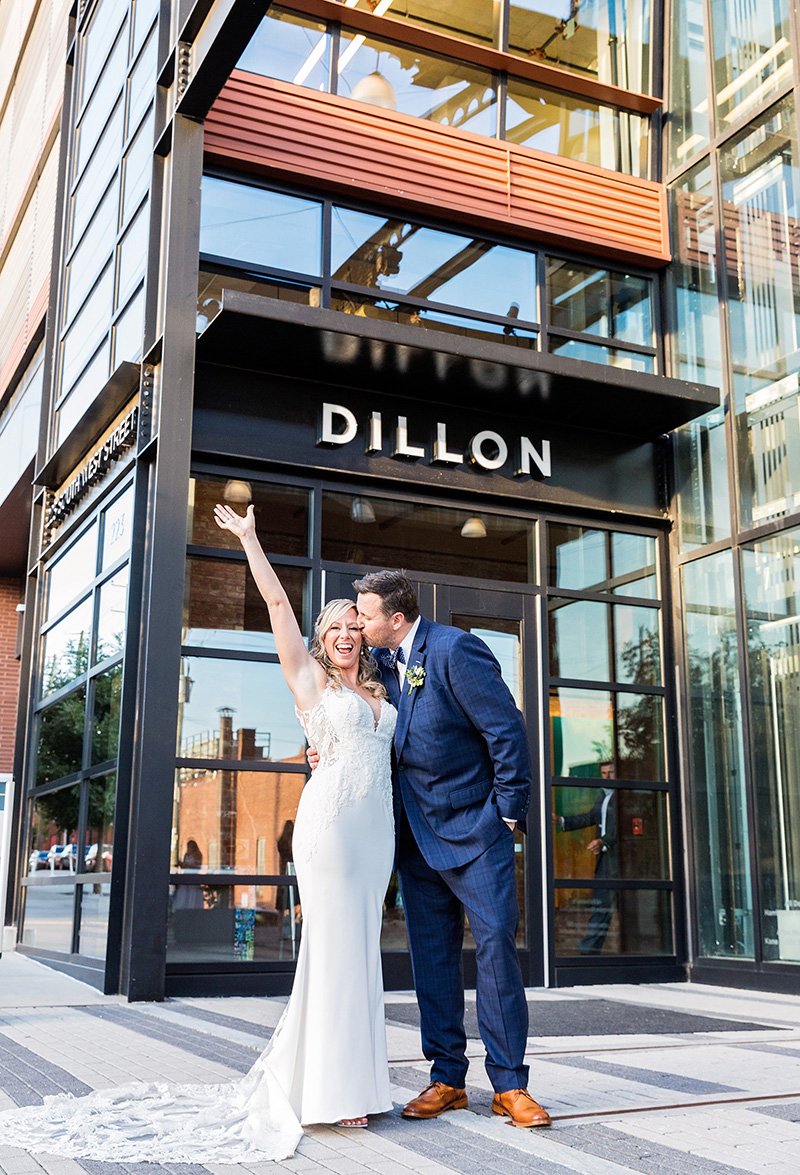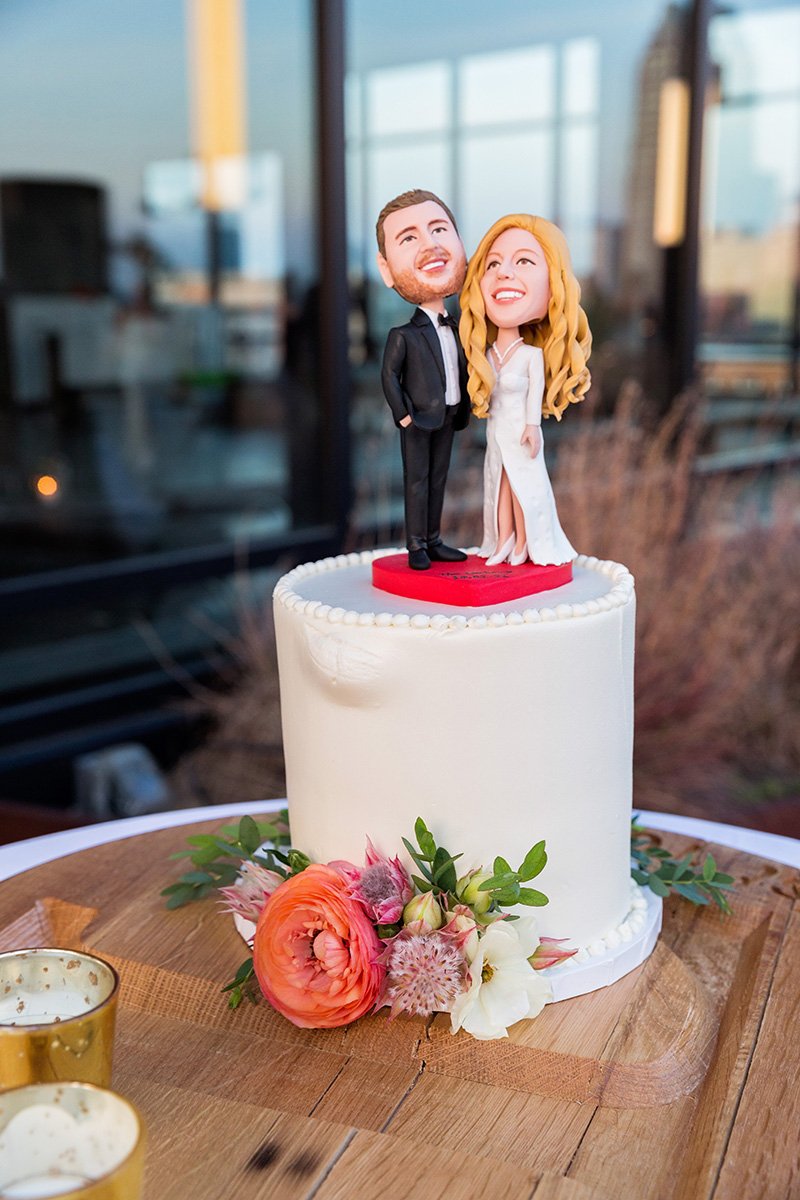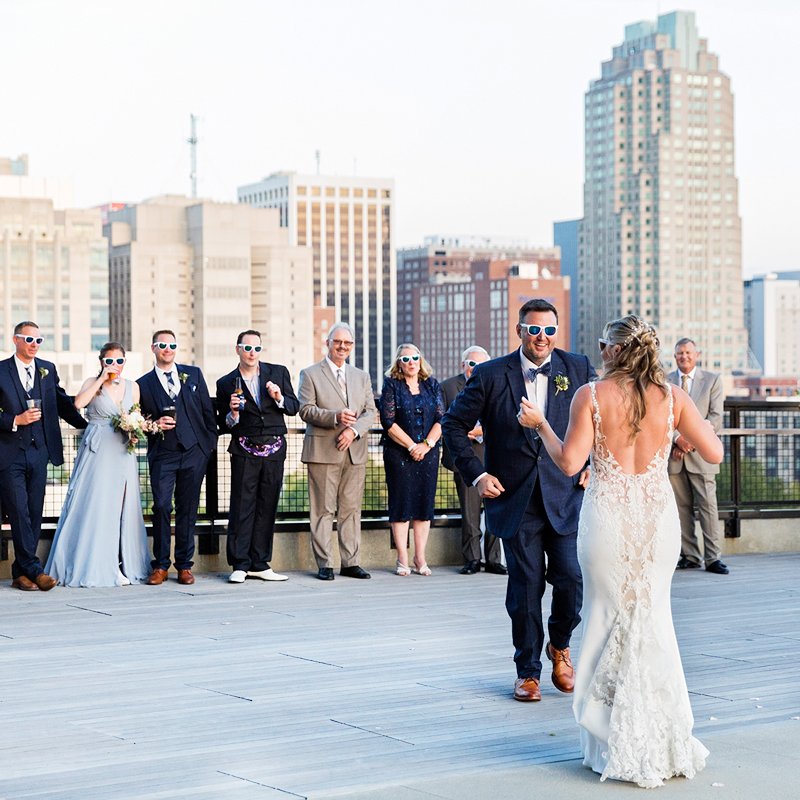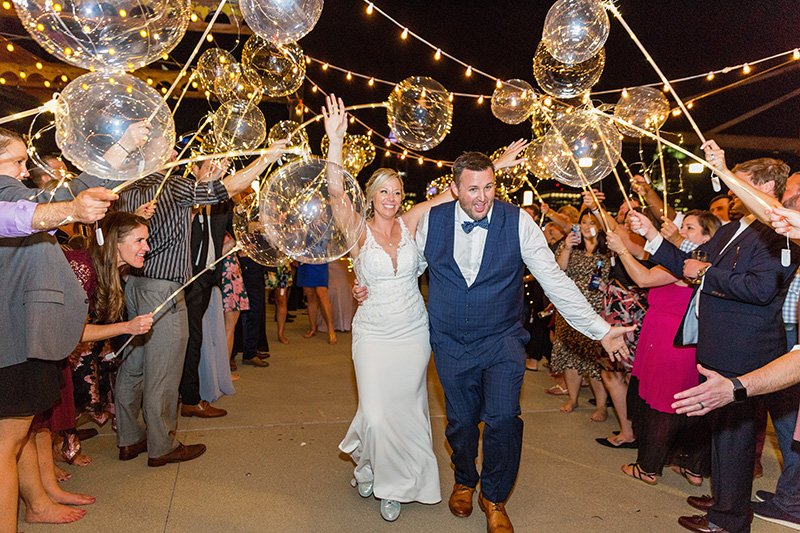 Wedding Poem
Love is a temporary madness,
it erupts like volcanoes and then subsides.
And when it subsides you have to make a decision.
You have to work out whether your roots have so entwined together
that it is inconceivable that you should ever part.
Because this is what love is.
Love is not breathlessness,
it is not excitement,
it is not the promulgation of eternal passion.
That is just being "in love" which any fool can do.
Love itself is what is left over when being in love has burned away,
and this is both an art and a fortunate accident.
Those that truly love, have roots that grow towards each other underground,
and when all the pretty blossom have fallen from their branches,
they find that they are one tree and not two.
Yes, I'll marry you, my dear,
And here's the reason why;
So I can push you out of bed
When the baby starts to cry,
And if we hear a knocking
And it's creepy and it's late,
I hand you the torch you see,
And you investigate.
Yes I'll marry you, my dear,
You may not apprehend it,
But when the tumble-drier goes
It's you that has to mend it,
You have to face the neighbour
Should our labrador attack him,
And if a drunkard fondles me
It's you that has to whack him.
Yes, I'll marry you,
You're virile and you're lean,
My house is like a pigsty
You can help to keep it clean.
That sexy little dinner
Which you served by candlelight,
As I do chipolatas,
You can cook it every night!
It's you who has to work the drill
and put up curtain track,
And when I've got PMT it's you who gets the flak,
I do see great advantages,
But none of them for you,
And so before you see the light,
I do, I do, I do!
Downtown Raleigh wedding