HOW TO SHOOT LIKE A PRO WITH YOUR PHONE
My phone photography workshop class this past weekend was so much fun. I got to share some invaluable tips on lighting, technique, and composition when taking photos and specifically when using your phone. As a professional Photographer with my DSLR camera, I have more of an advantage. However, many of those same tips can be used when taking phone photos. I'm also including the recording of the class below. Let's get started with those game-changing photography how to's:
LIGHTING LIGHTING LIGHTING
Yes, I said that multiple times. That's how important lighting is. I look back to when I first started photography, I would see the pretty background and just shoot away. Then I would get home and be so disappointed reviewing my photos. I got that beautiful background but it and my subject were overexposed. Also, when you have someone in the direct sun they are usually squinting and not as cheerful. Once I mastered lighting my photography world changed. If you are indoors, stand with your back to the window and let the natural light feed in. If you are outdoors and it's a sunny day, you will stand with your back against the sun and your subject will stand in the more shaded area. Of course, if you are blessed with a cloudy day than happy dance.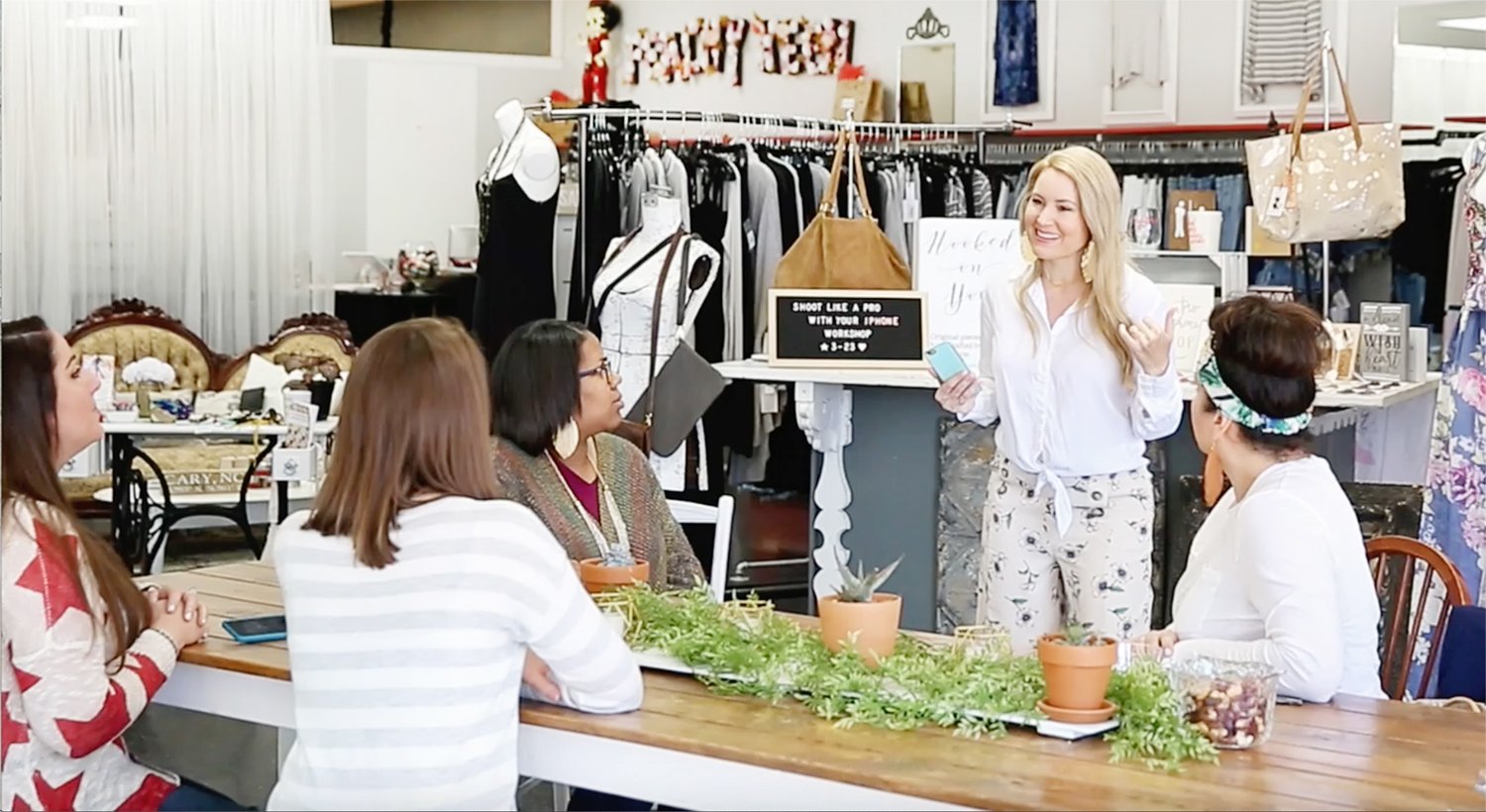 RAISE IT UP
Raise your phone when taking a photo for a more flattering image. Not too high but face level to your subject is just right. Who doesn't want to look thinner? Can I get an amen ladies!
SNAP AWAY
Take more than enough photos. You can always delete later but you can't go back and capture those moments. Also, wait until you are near your charger to delete it since it sucks up battery life.
COMPOSITION
When you are taking a portrait, fill up the frame. Unless you are intentionally trying to capture mostly background, then take more of your subject. You can also move a bit to the right or the left instead of taking a photo front and center for a more artsy shot.
SNEAKY PHOTOGRAPHER
Some of the best photos you can take are candid ones. Be a sneaky Photographer and capture those genuine priceless moments. Yes, you can get glamorous posed photos but nothing says "this is really me" like a candid or action shot.
To find out more tips and get my fav editing apps here: