Just an exciting personal life experience coming your way! My sisters and I were recently on Family Feud!
After watching the show one night, I thought to myself, "My sisters and I would be perfect on this show!" Then I saw they were holding auditions and signed us up. I emailed the show, not sure if I would hear back or the exact process, which is a first as I have never attempted to be on tv.
A month later, I got an email telling me that thousands of people want to be on the show. The producers asked me, "What sets your family apart?" They requested a video, photo or something that would help them decide. I had nothing.
We are in a day with 10-second videos and since we don't all live together, I didn't have a way to send them a fresh clip of us in action. Then I remembered a couple of months prior we all went ice skating. My sister had a 7-second phone clip of us cheering on the ice.  Literally, that was it. I sent that along with a photo of us and a quick, "We'd be perfect on the show. We love Steve Harvey."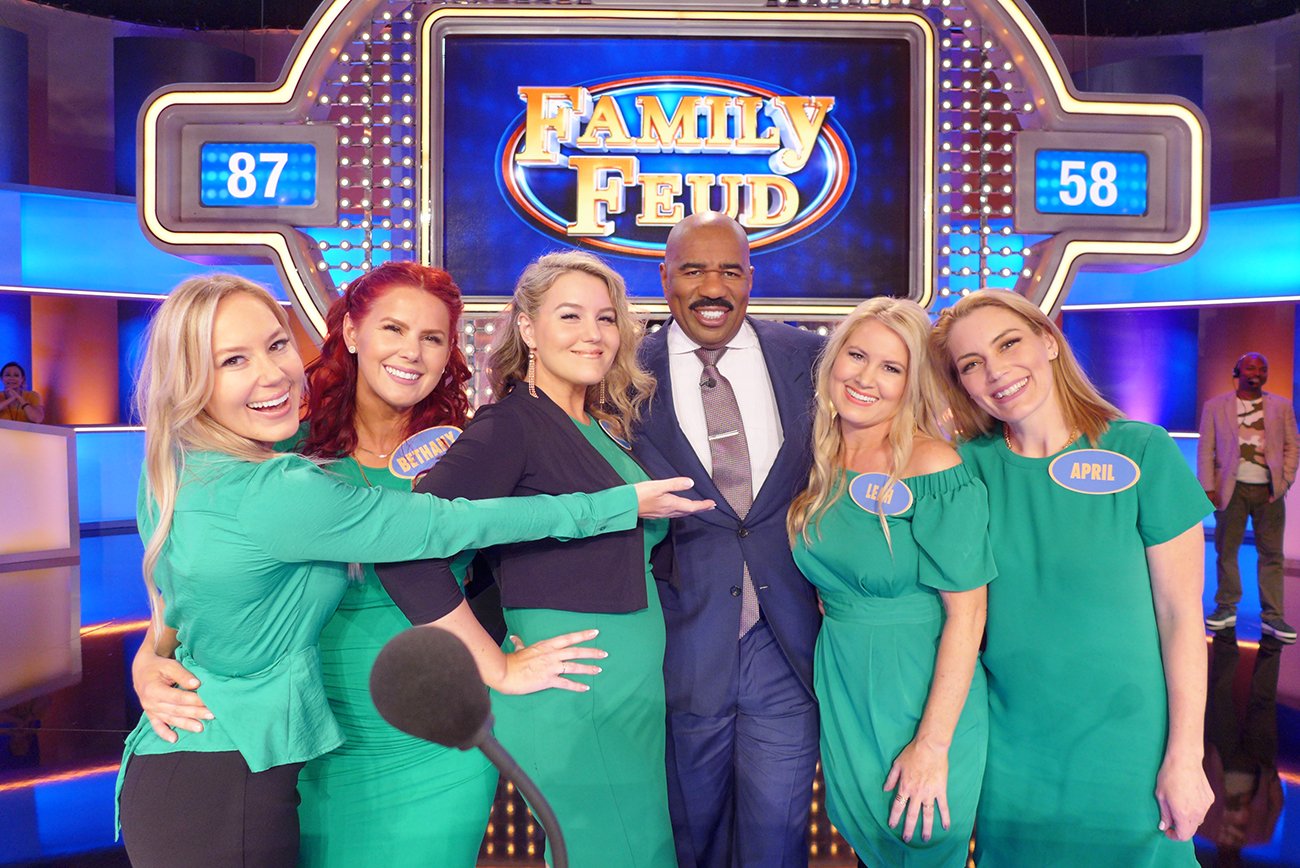 Auditions
Well, we got an email back and yesss we were chosen for the audition in Berkeley, Ca! We were a hoot at the audition and the other families waiting in the room said they loved us best. Out of thousands of applicants, a hundred families were picked to audition. From there they only selected 7-12 families to be on the show and we were one of them!!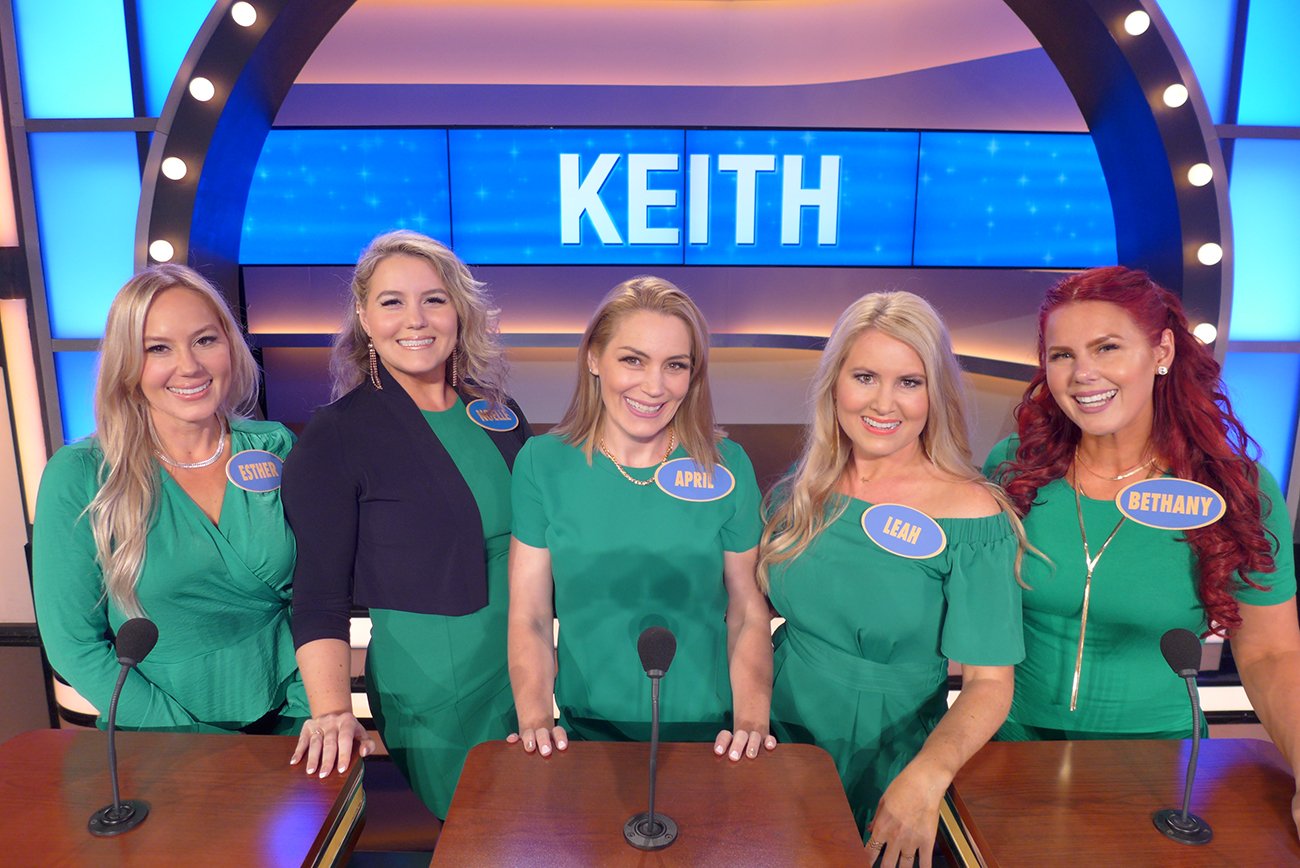 We were on the show filmed at Universal Studios and my sister and I even enjoyed front row seating to the first new Kelly Clarkson concert on the Voice stage the night before!
One of the original producers that has been on the show since the 70's told us, "America's going to love you, girls! They won't be able to change the channel."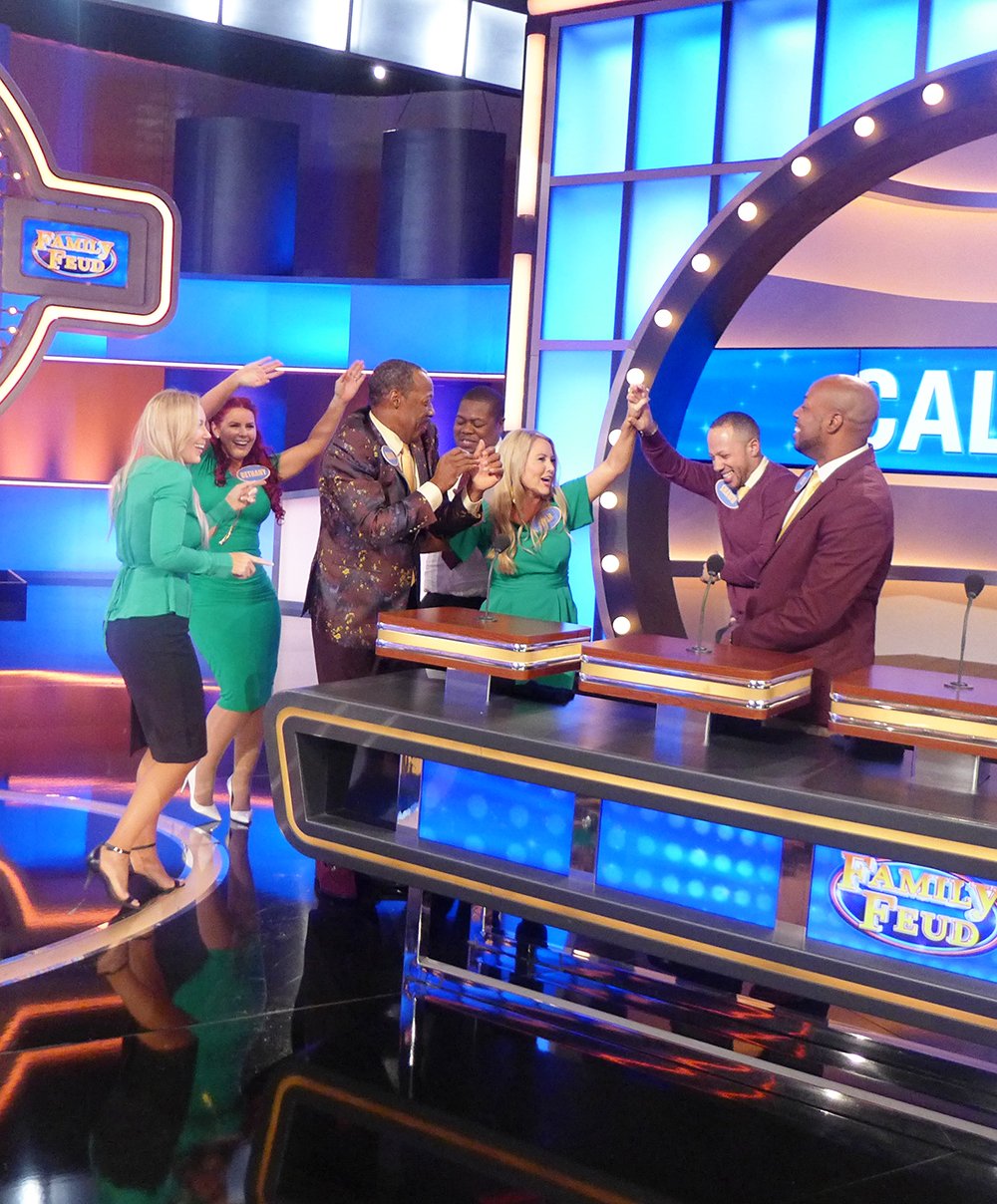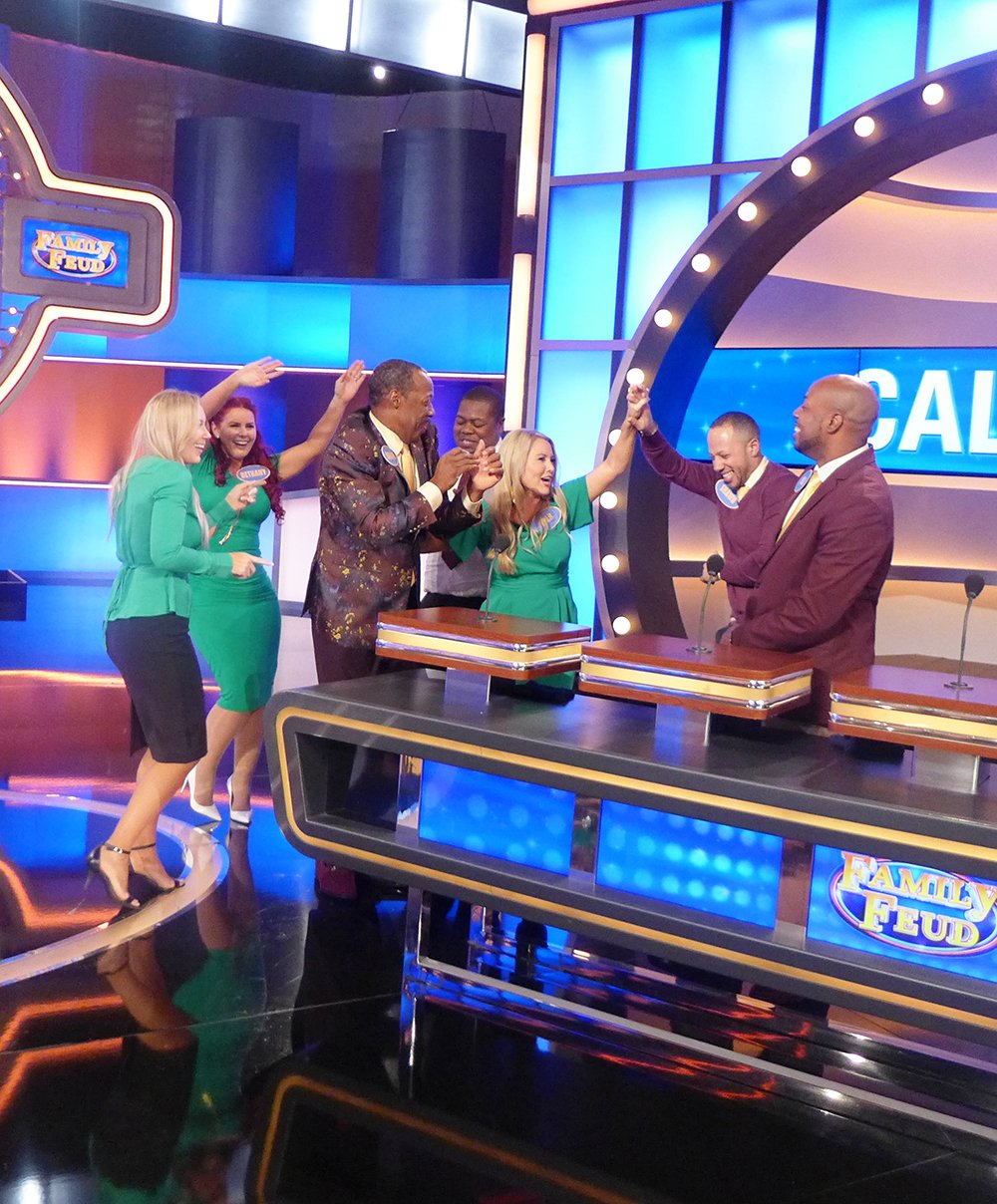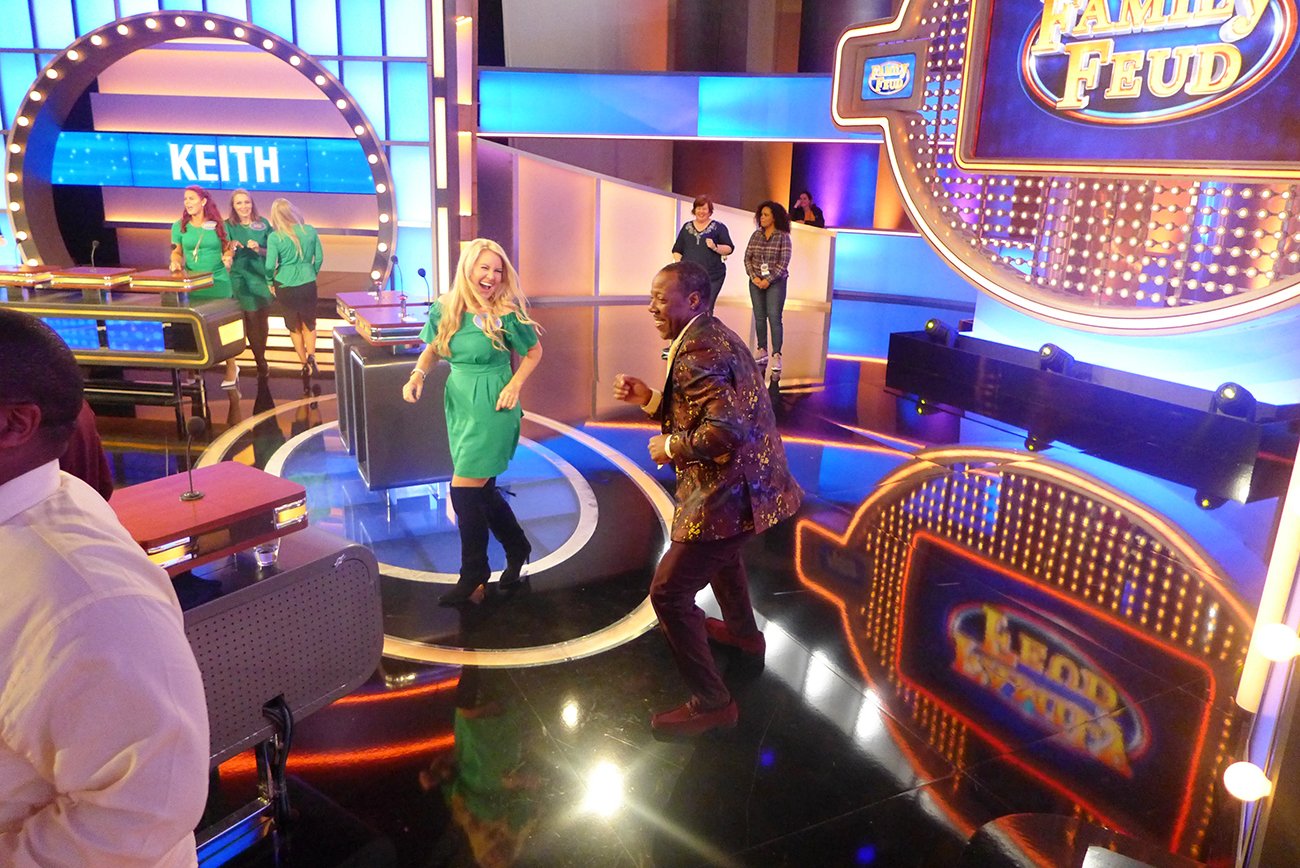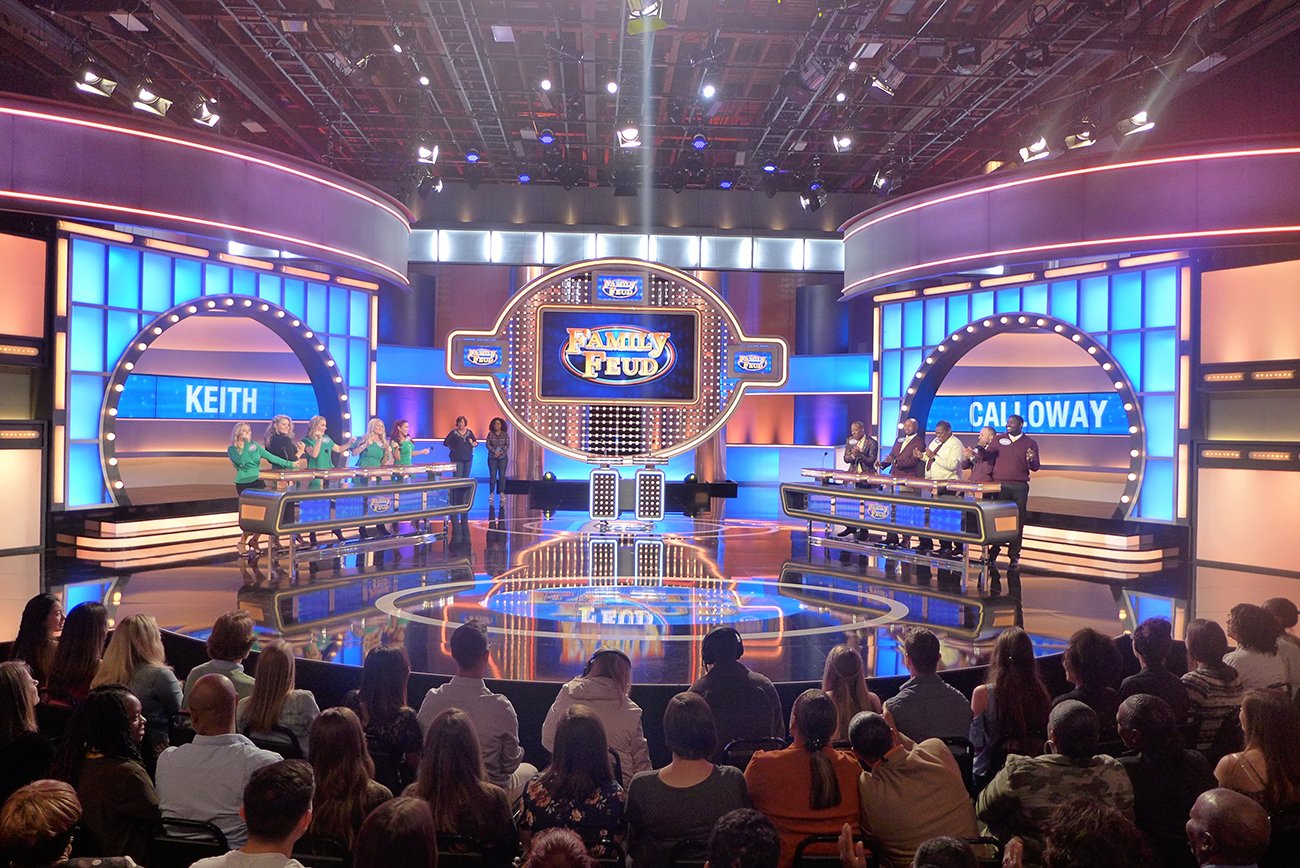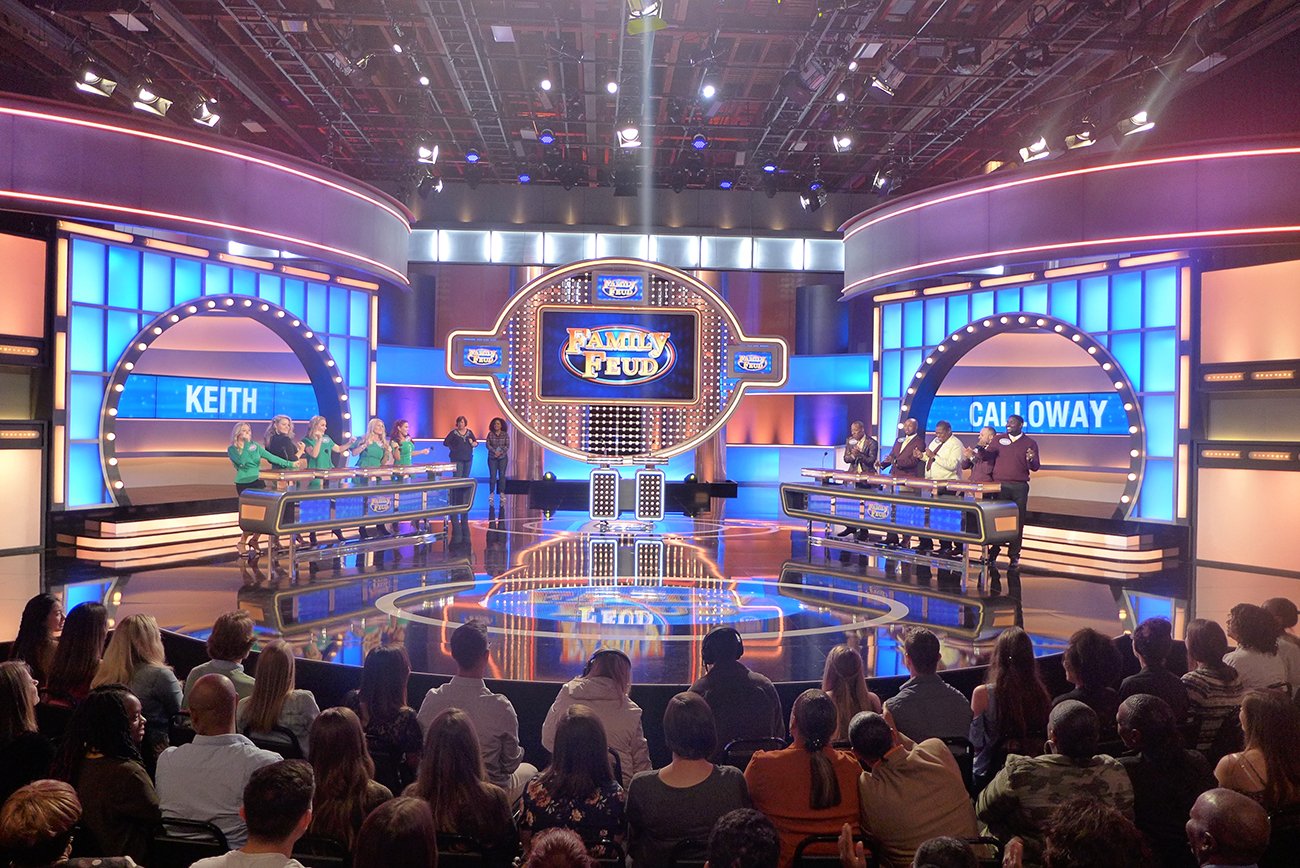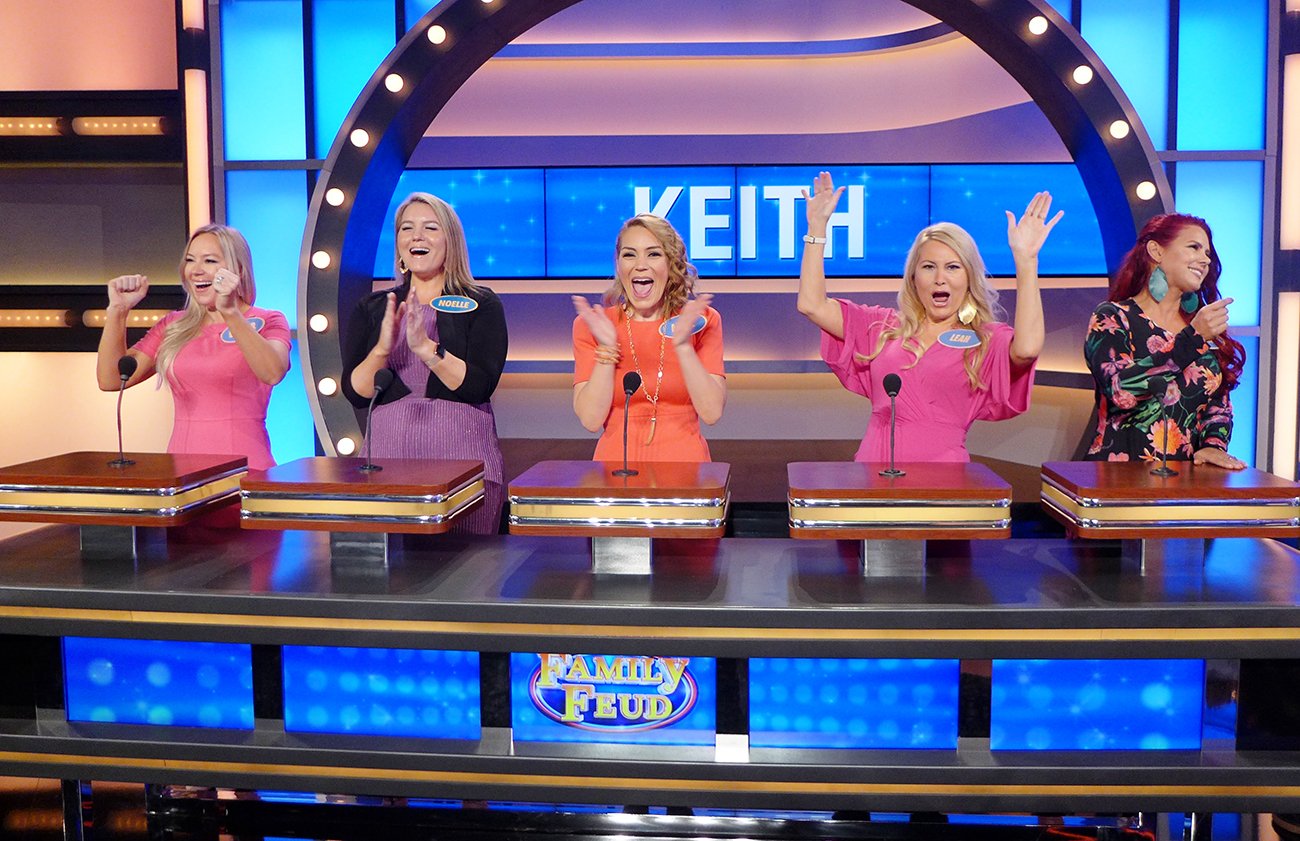 Let the Games Begin
We played 3 great games and had the best time. We had a blast with the competing families as well, it was all in good fun.
Some of our hilarious moments got us featured on the Family Feud YouTube channel over 8 different times. You can search "Keith Family Feud' for more. Here's one of the clips: