Charleston wedding venues // Nothing says Southern charm like Charleston. It is always lovely, always classically beautiful and full of history. When I drove up to the historic Governor Thomas Bennett House I was in awe. Established in 1825, it is one of the most magnificent homes in South Carolina. Meg and Ray's Charleston wedding event was exceptionally stunning.
I wish our love to be as beautiful and charming as Charleston."
Meg had such a sweet emotional moment reading Ray's love letter to her, it was such a treat to witness. We had fun laughing and joking as she got ready for her best day ever. Now let's talk about these amazing dresses! The dresses along with the bouquets were rich in hot pink making for a gorgeous pop of color. Ray was looking dapper in his tux and all his groomsmen as well. At every turn I witnessed beauty and love.
The details such as gold mason jars, the oh so cute wedding cake with gold personal topper and lanterns made it even more special. This fun couple and wedding party made for a unforgettable celebration.
From the historic Governor Thomas Bennett House to the dresses to the details all I can say is wow. This was one my favorites for sure.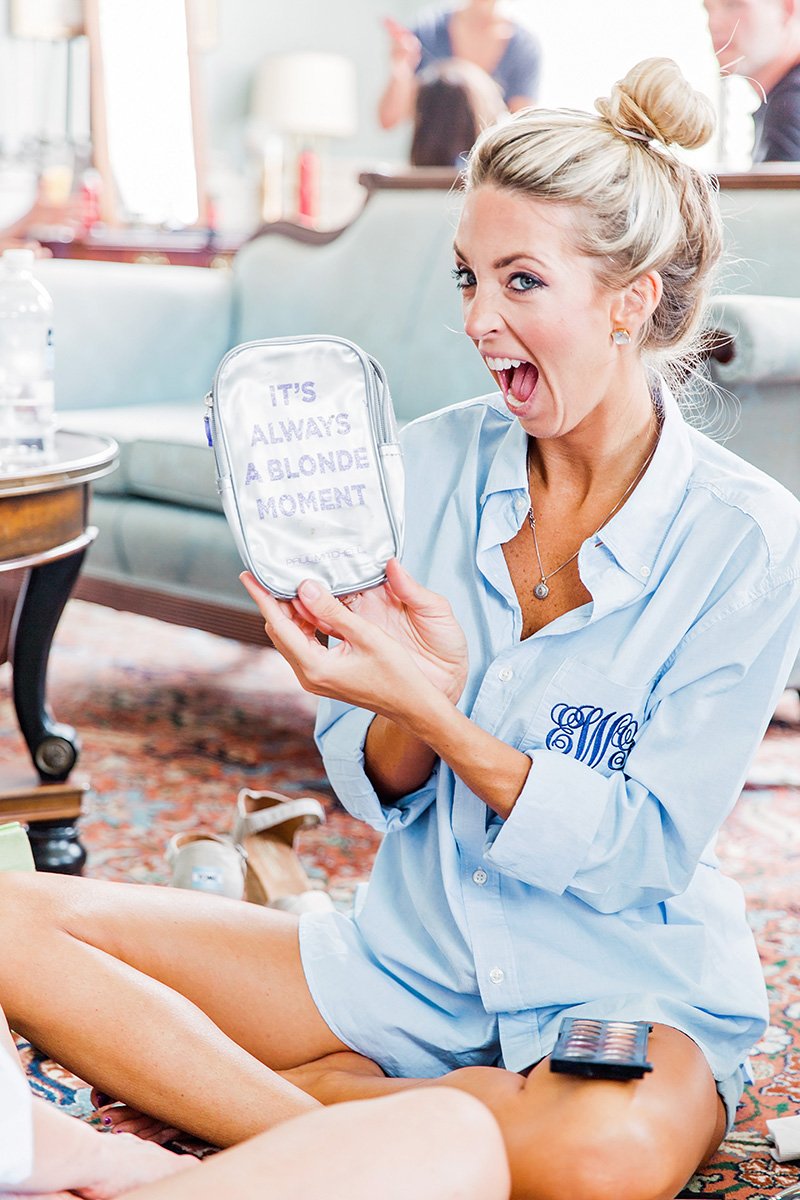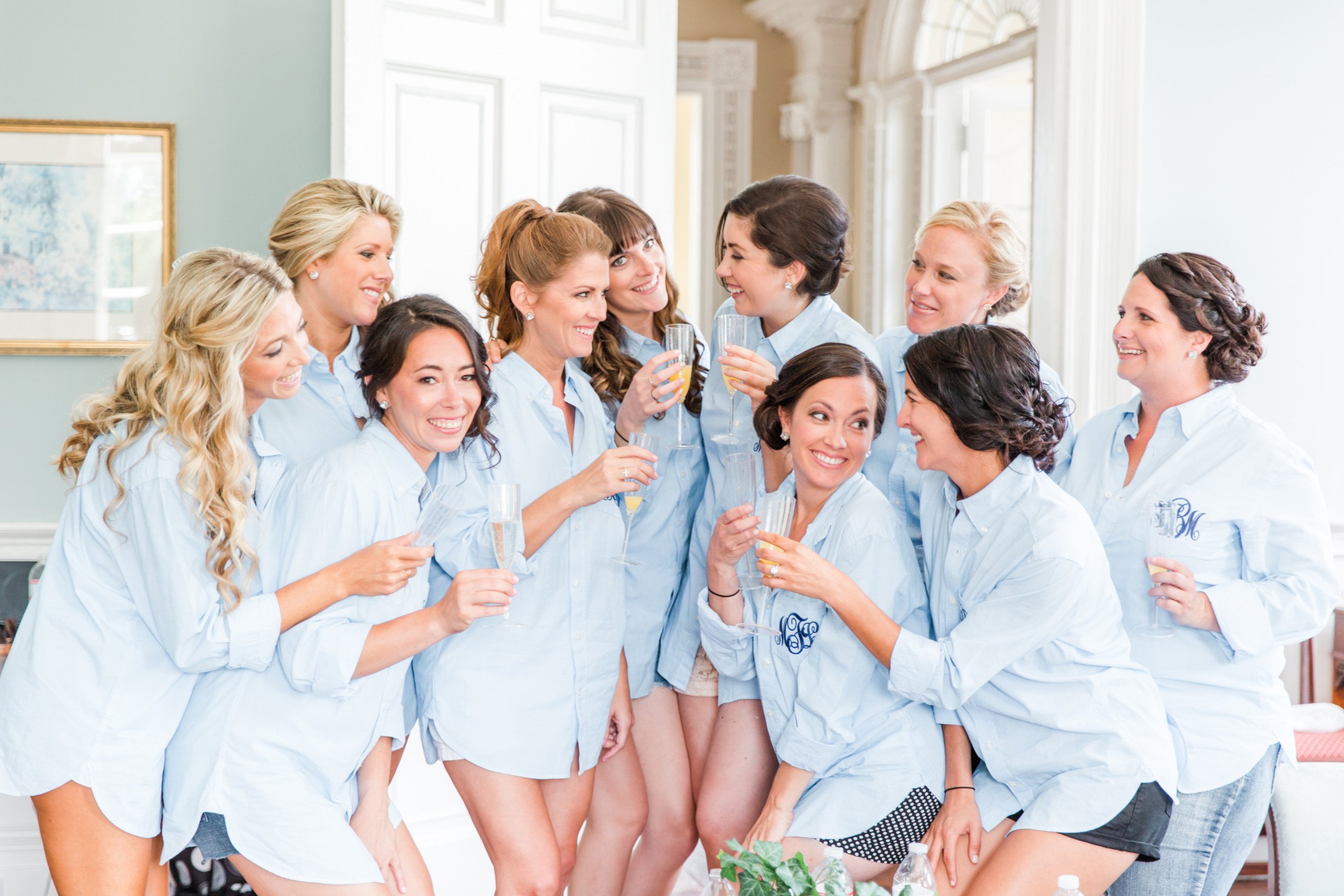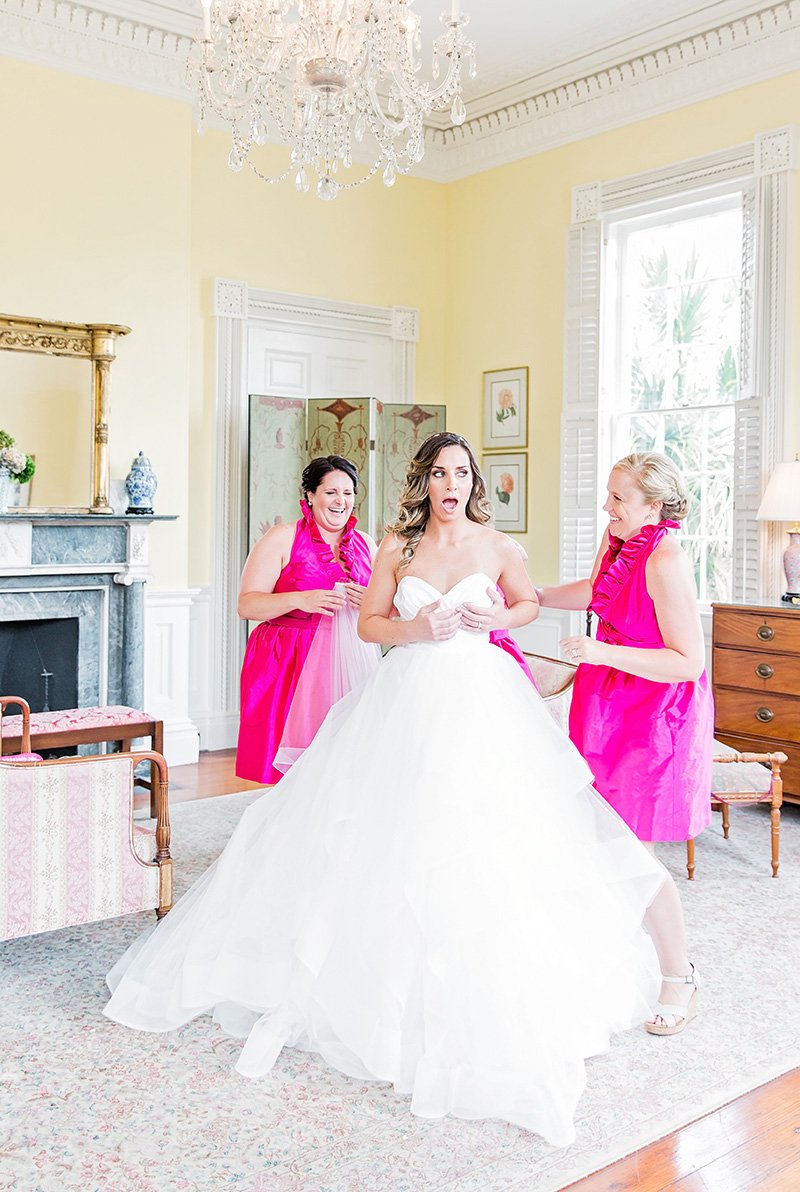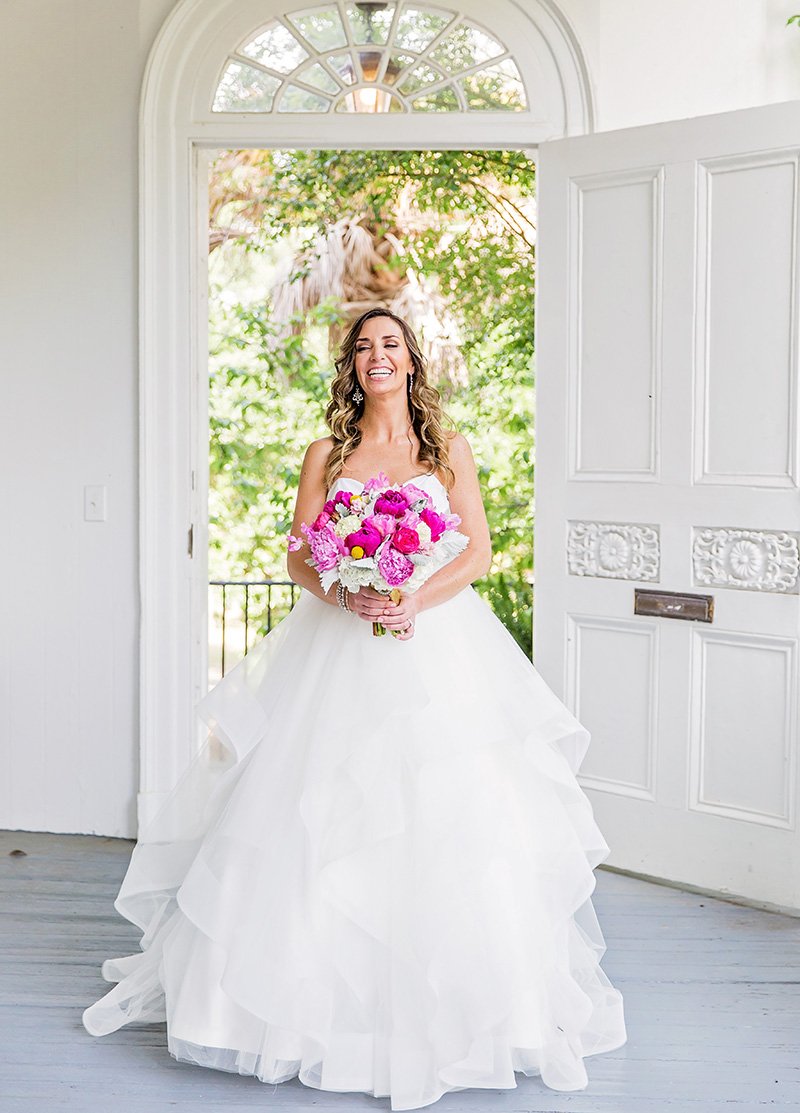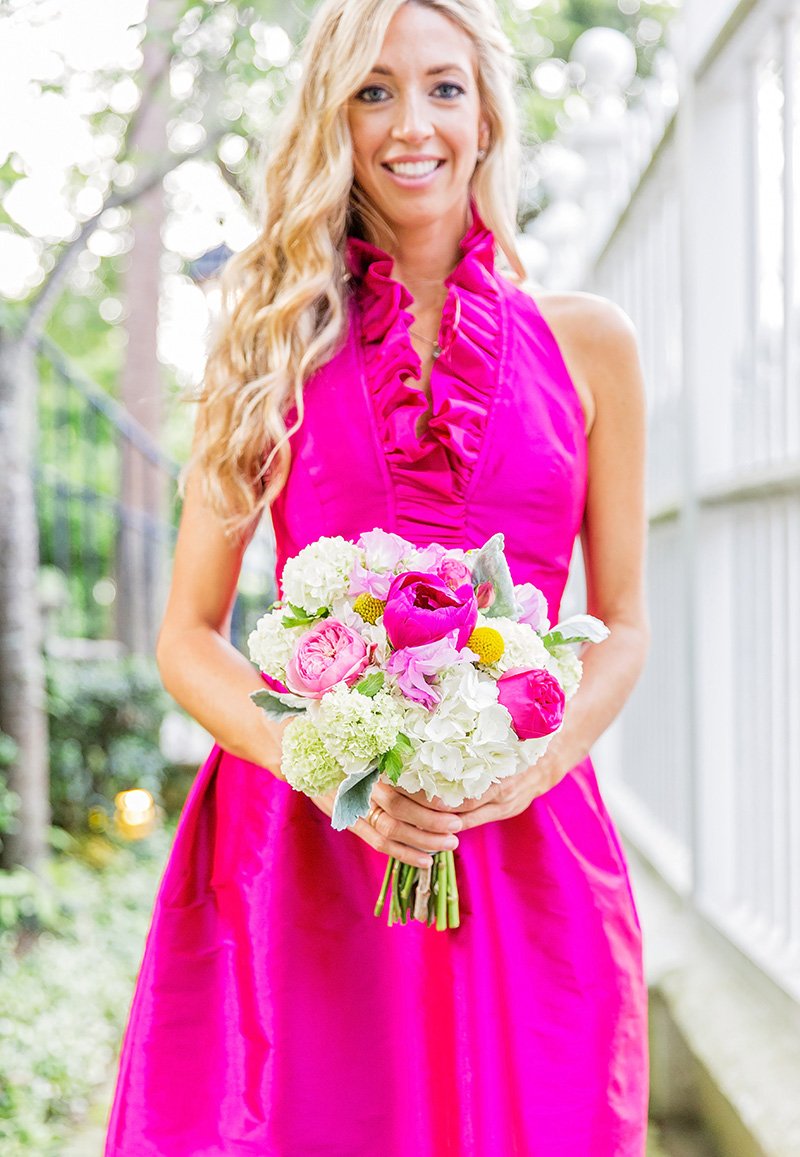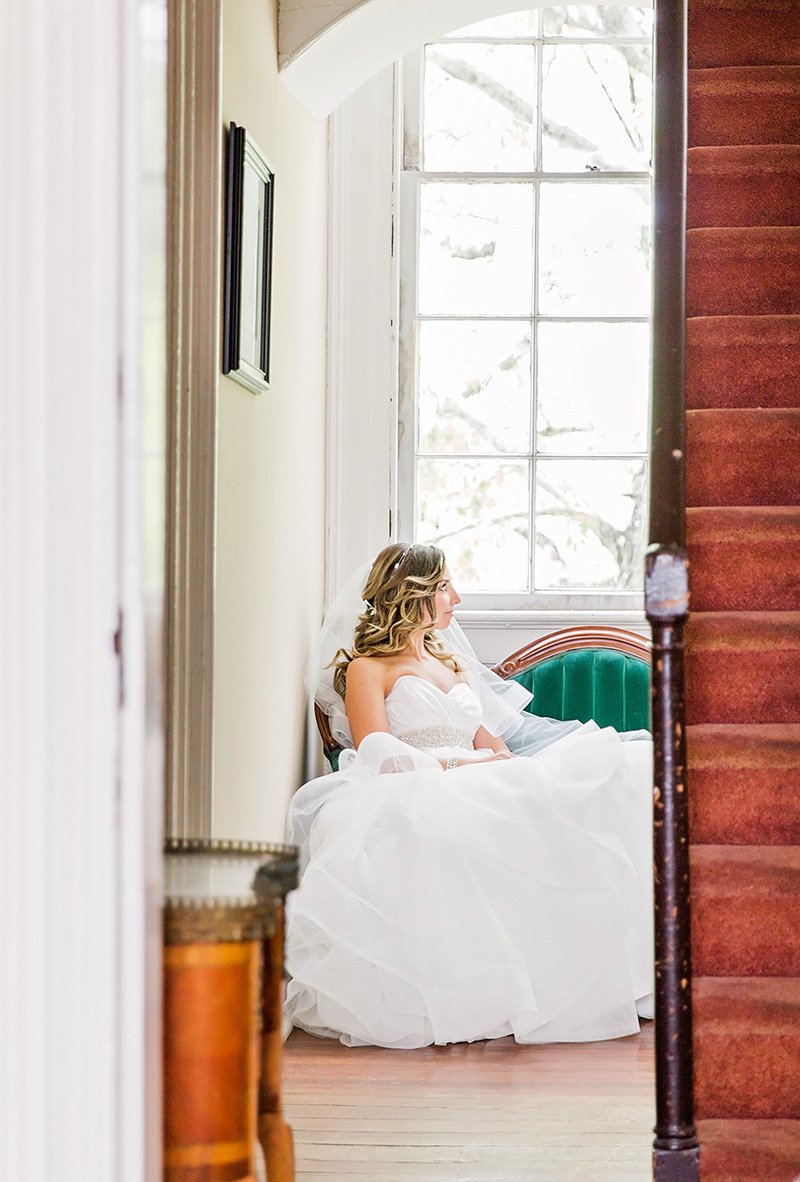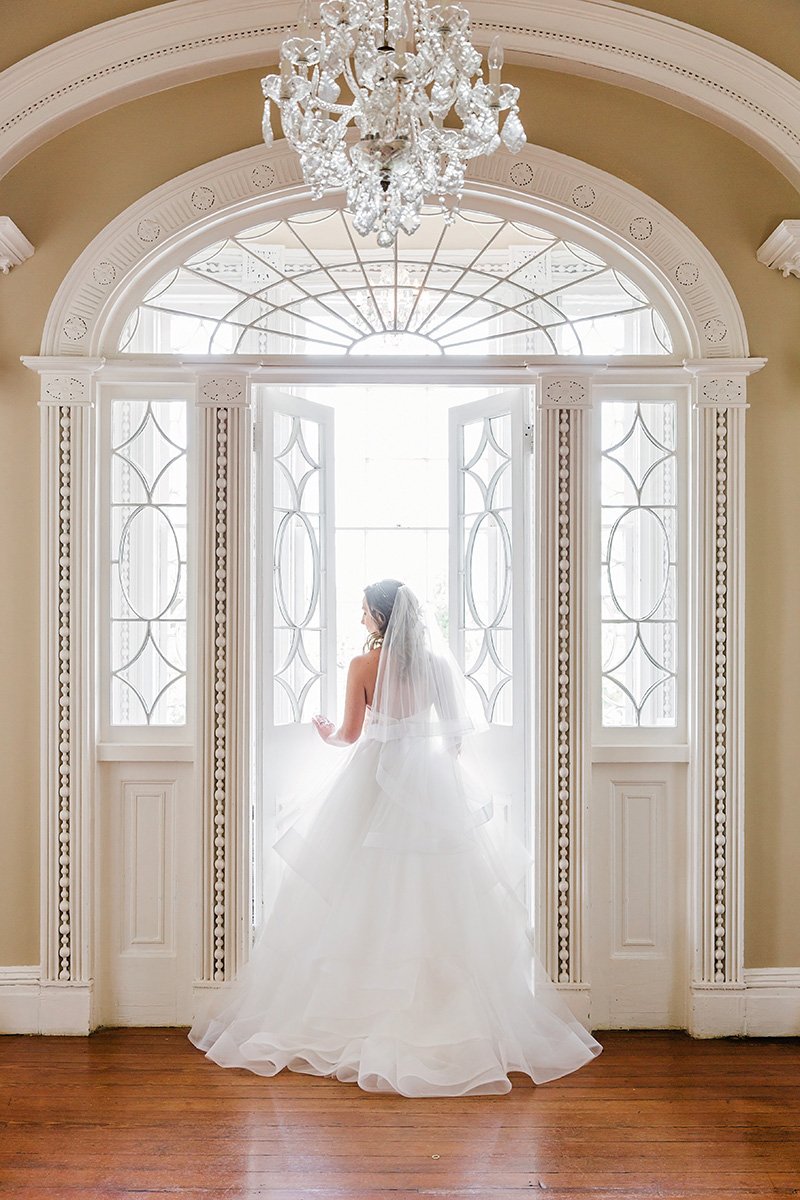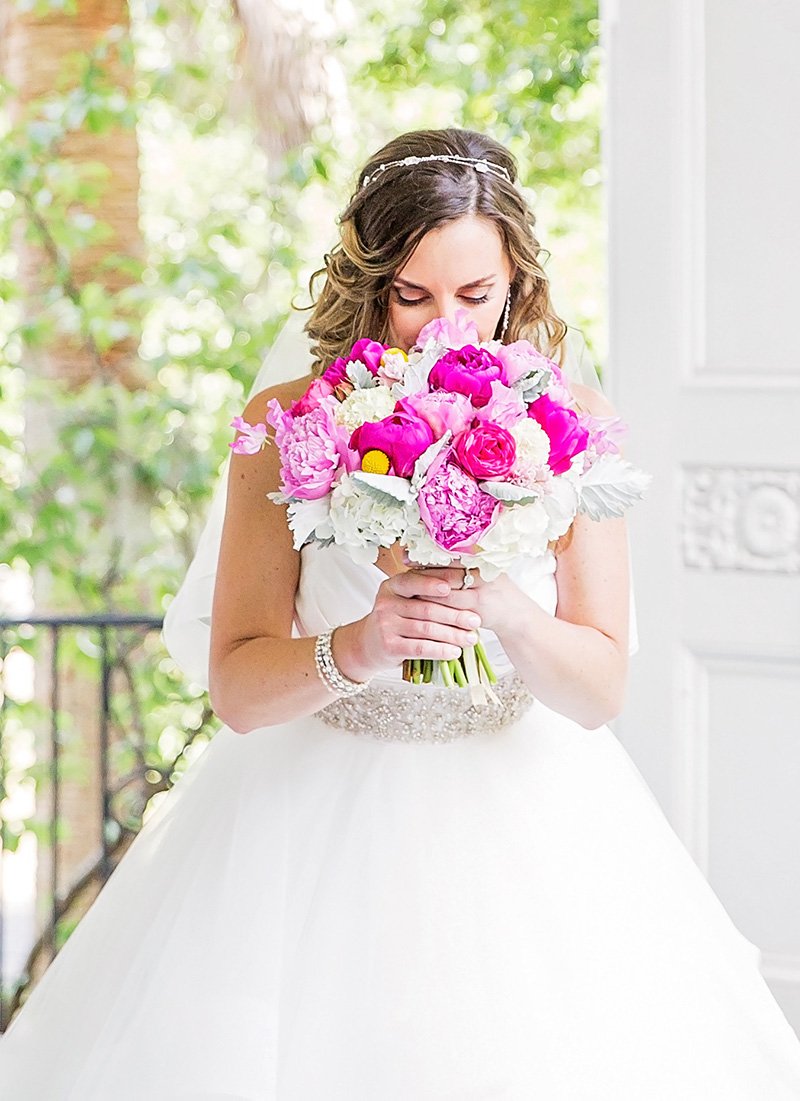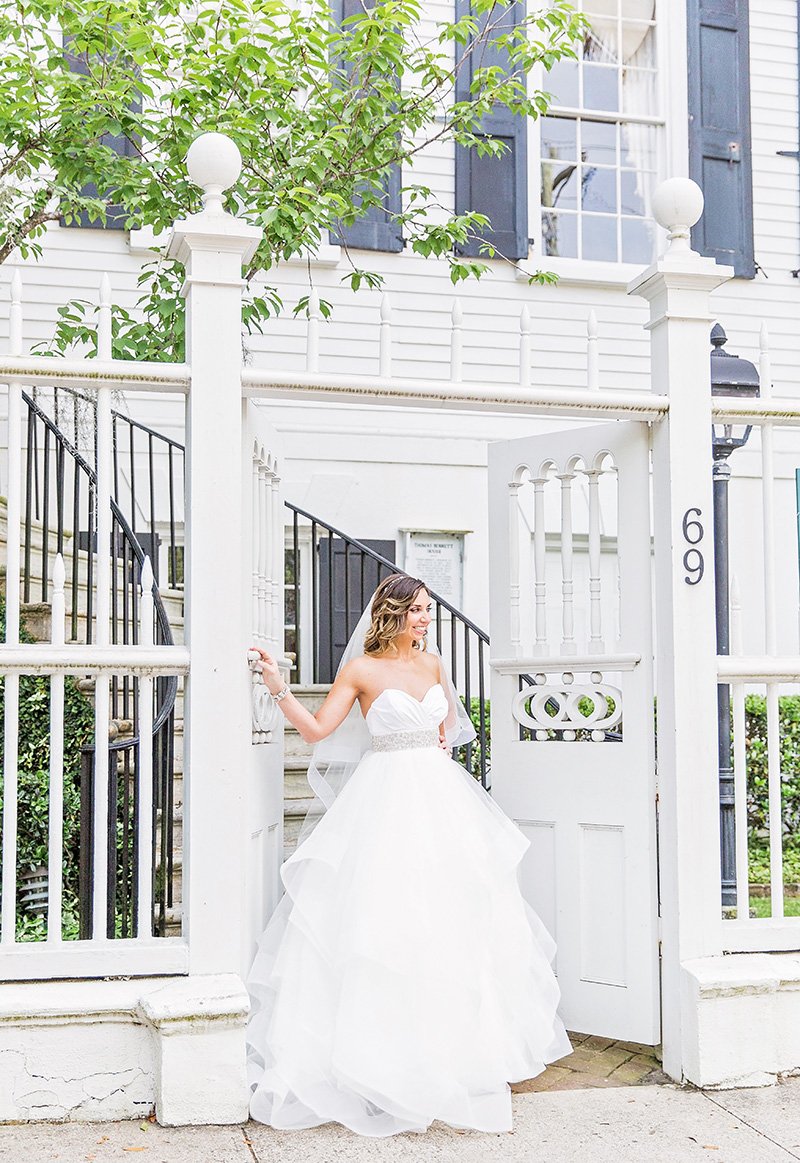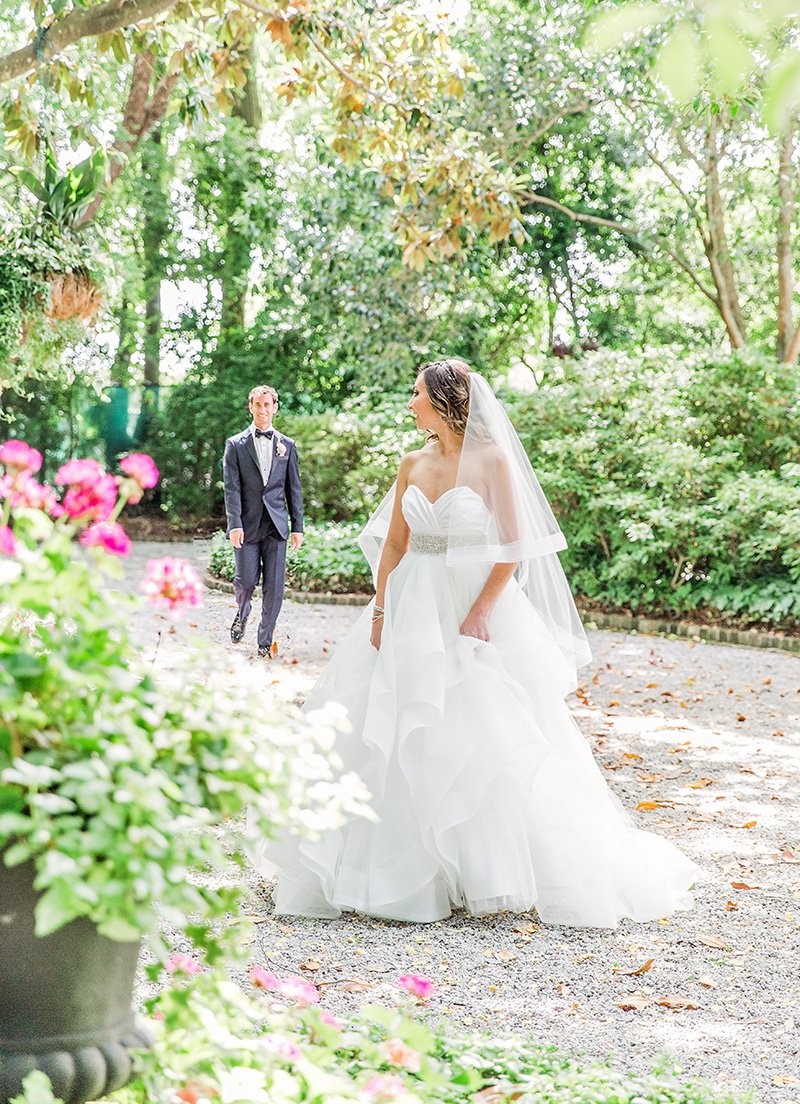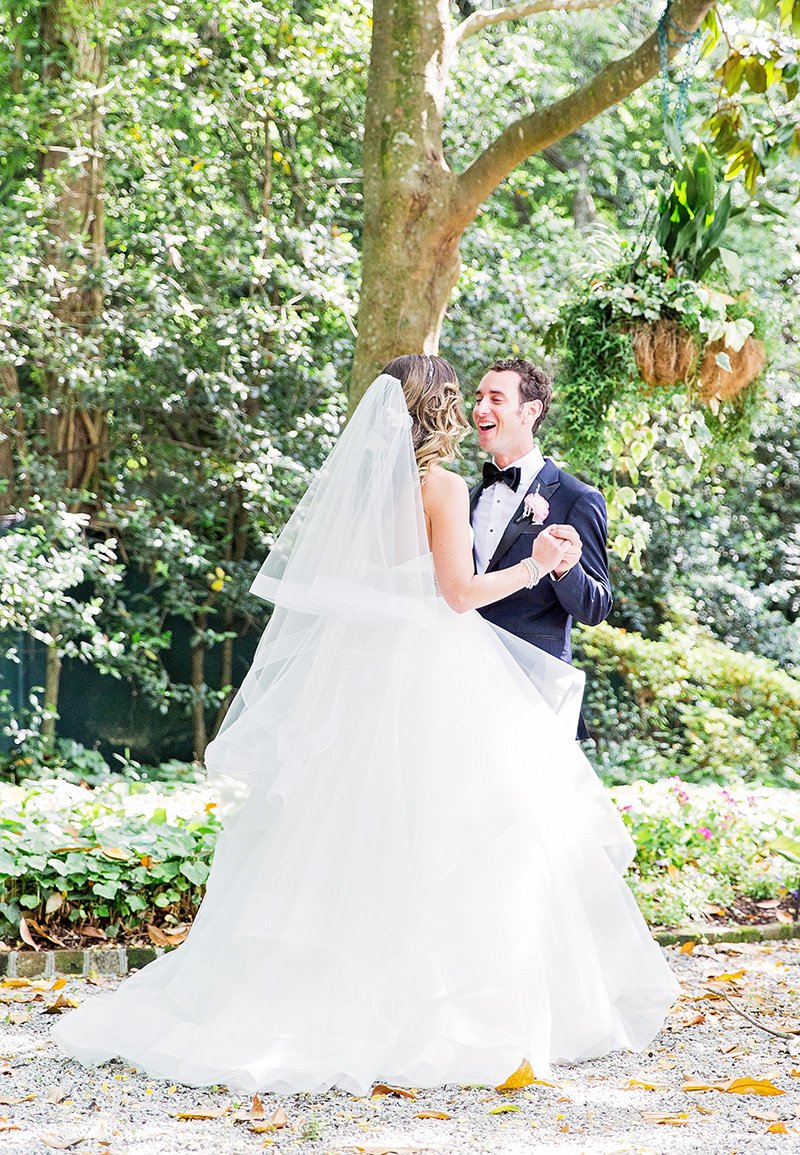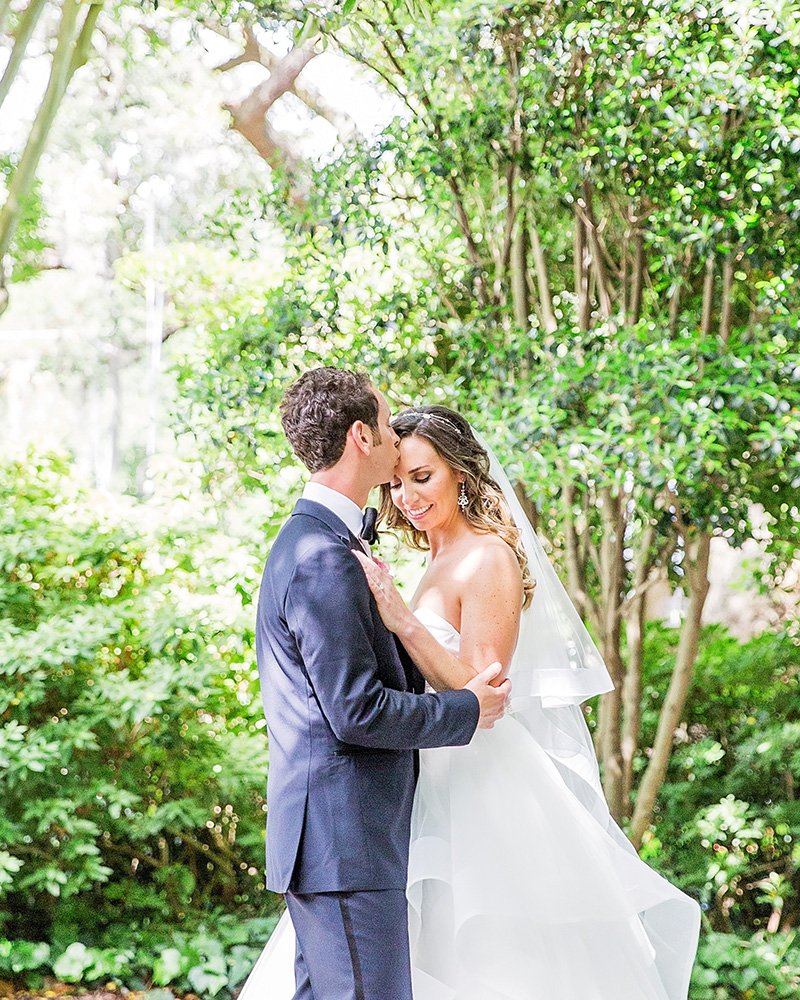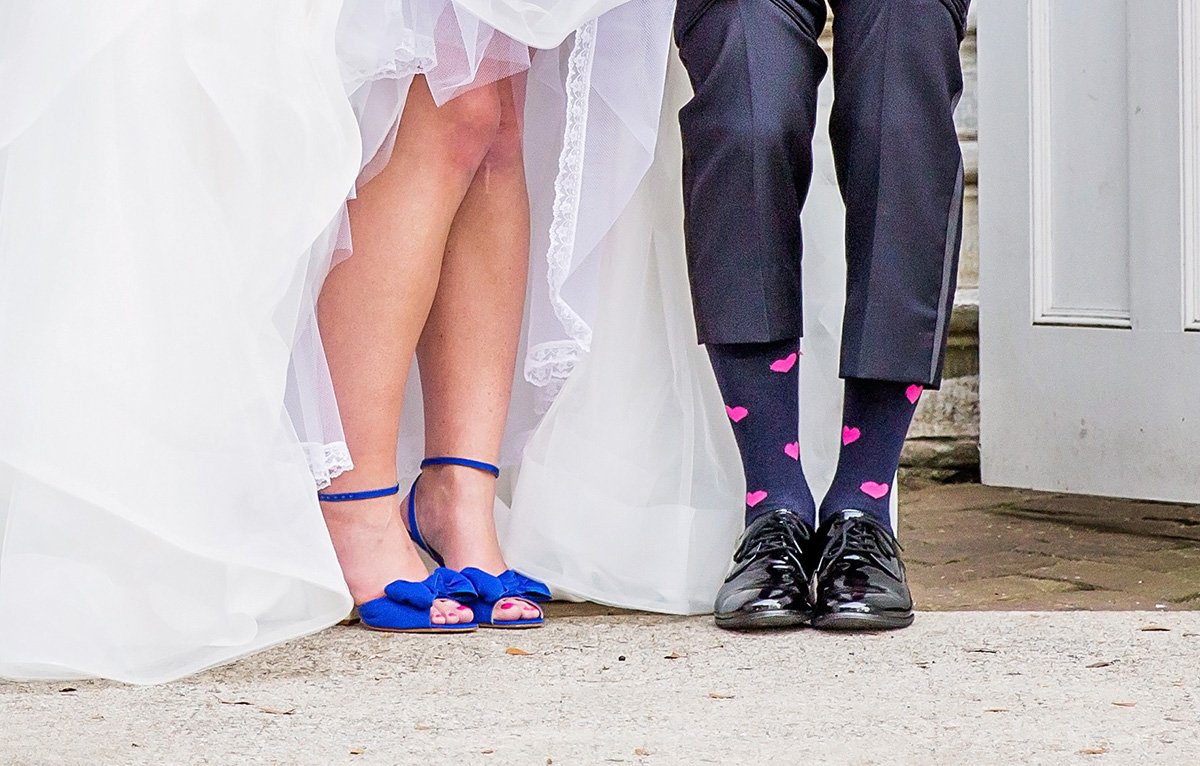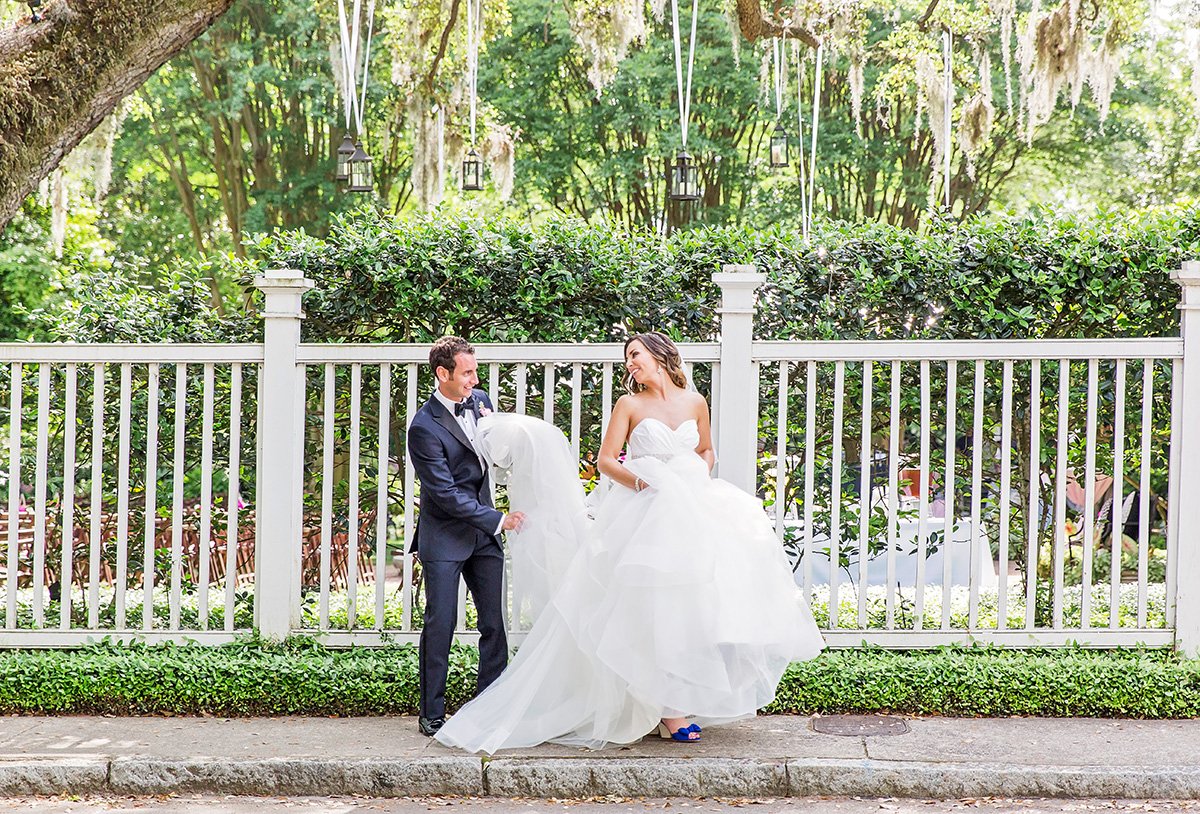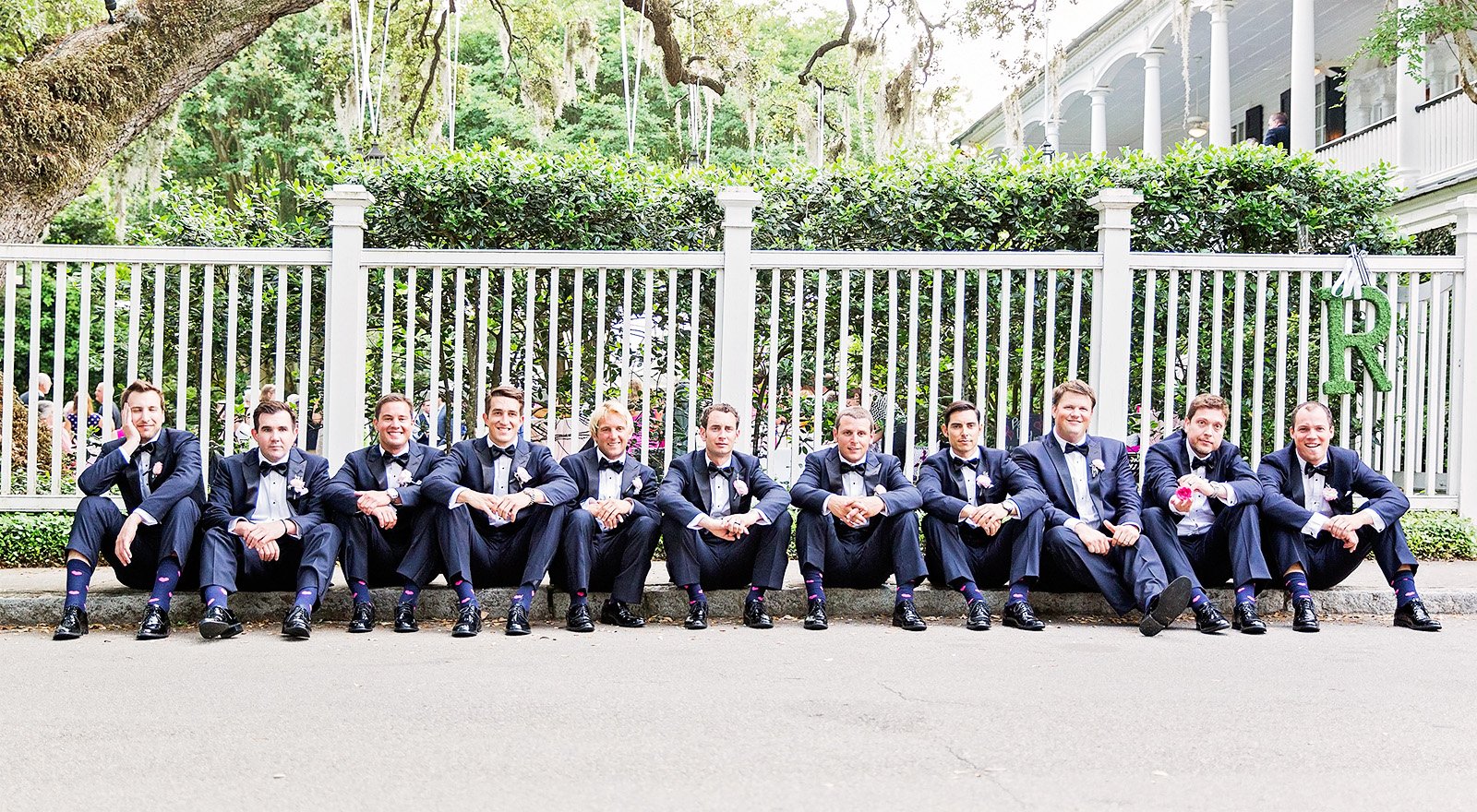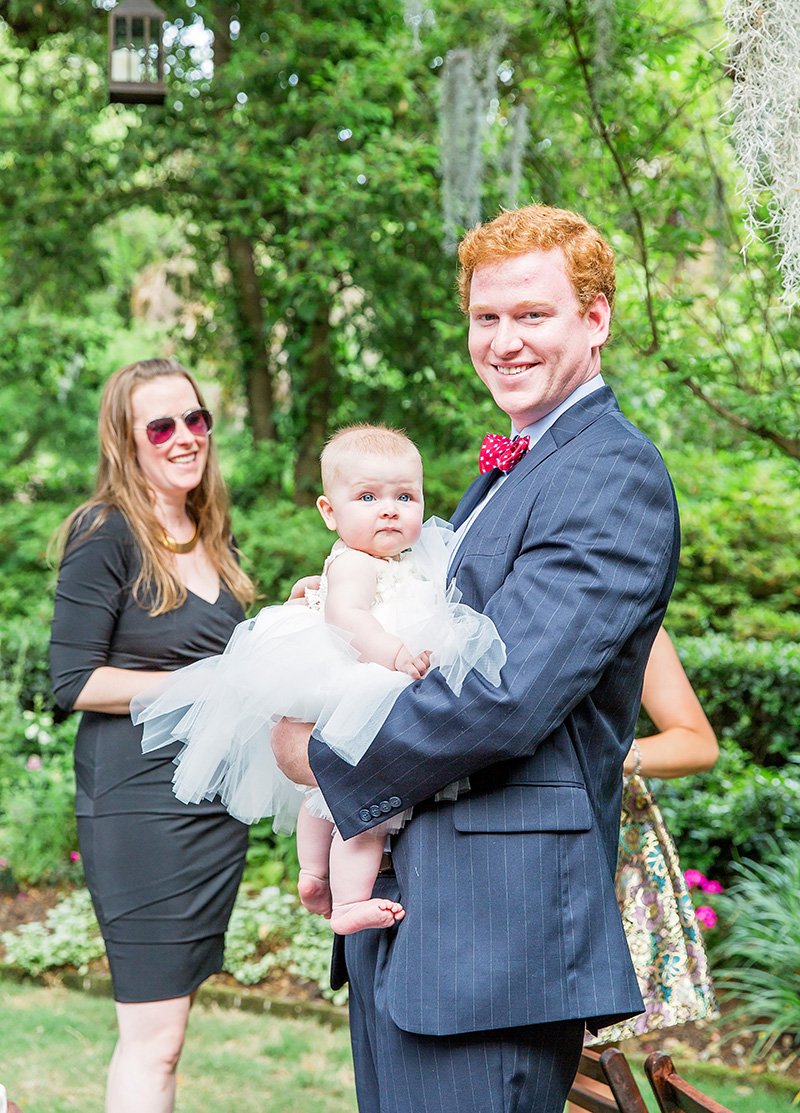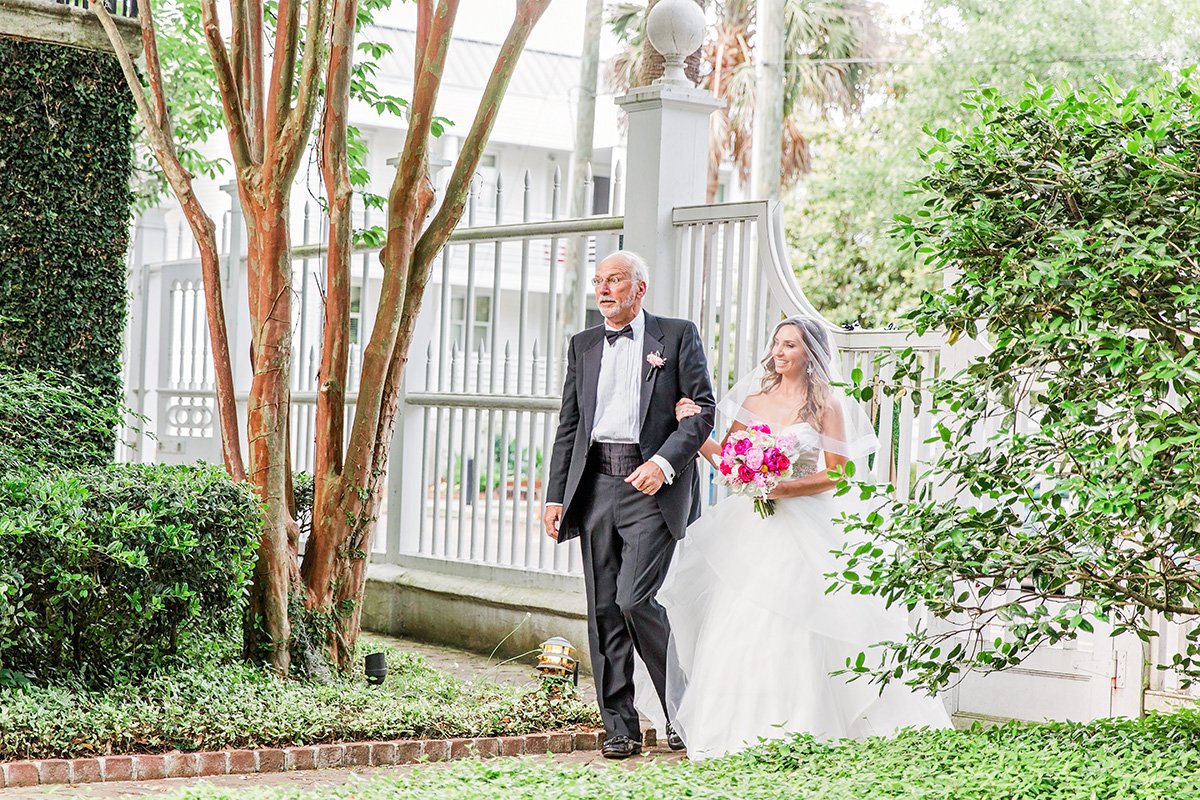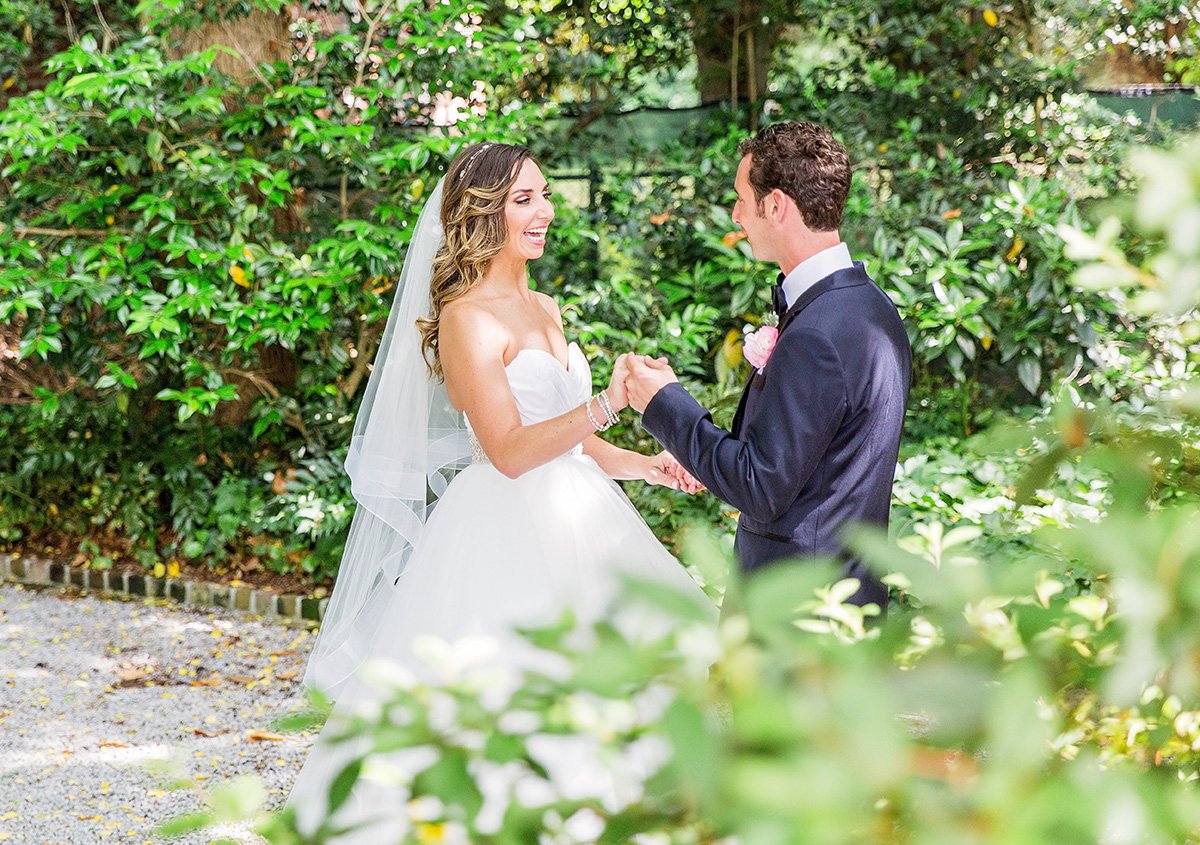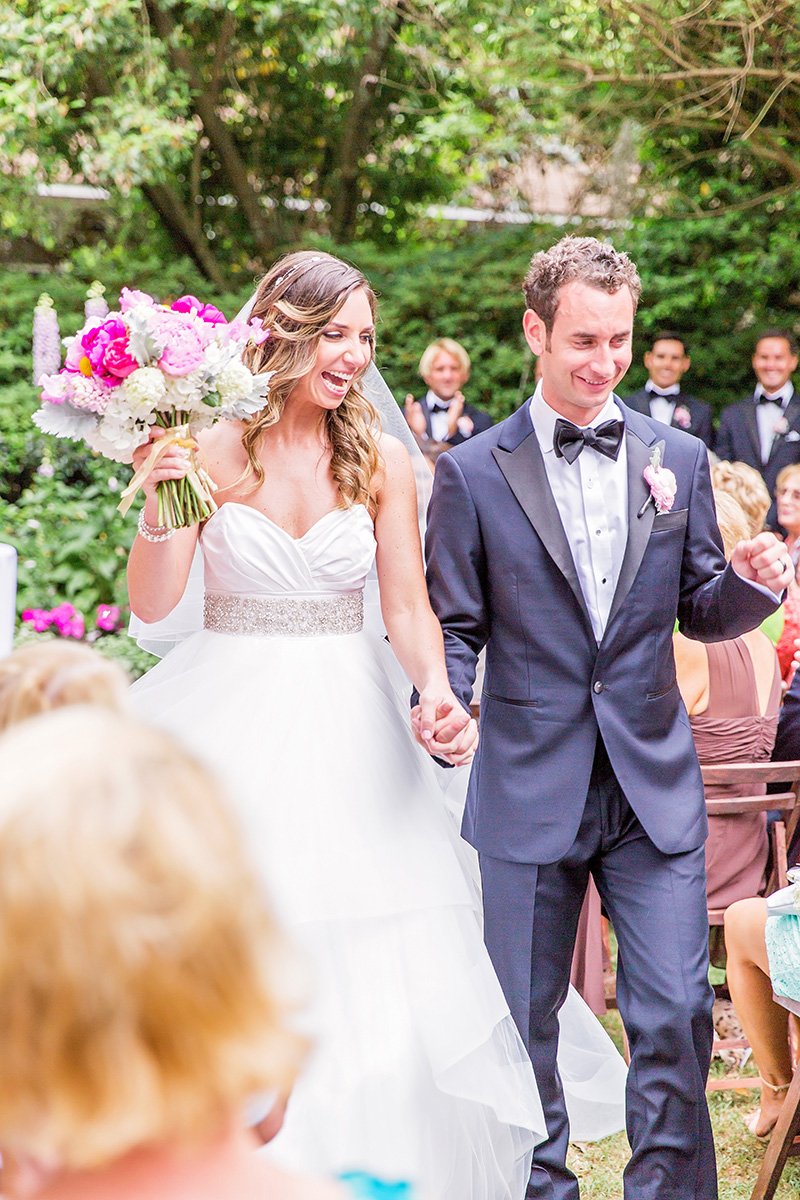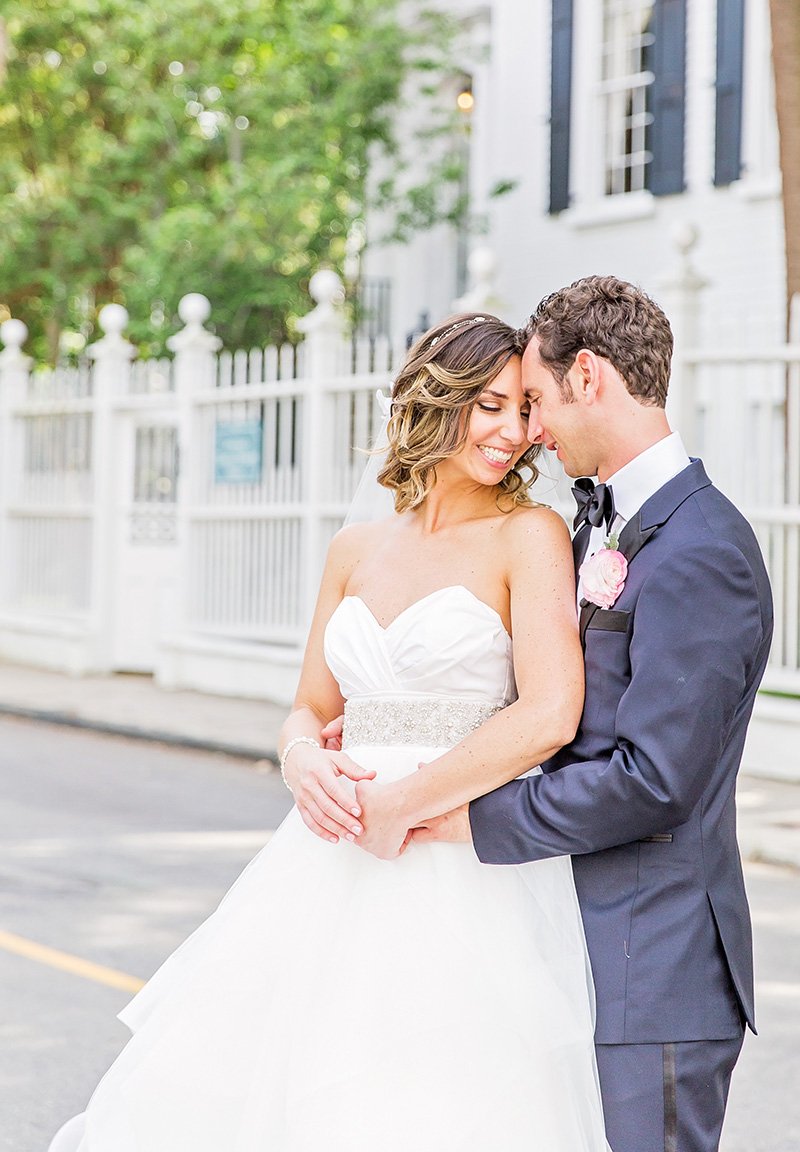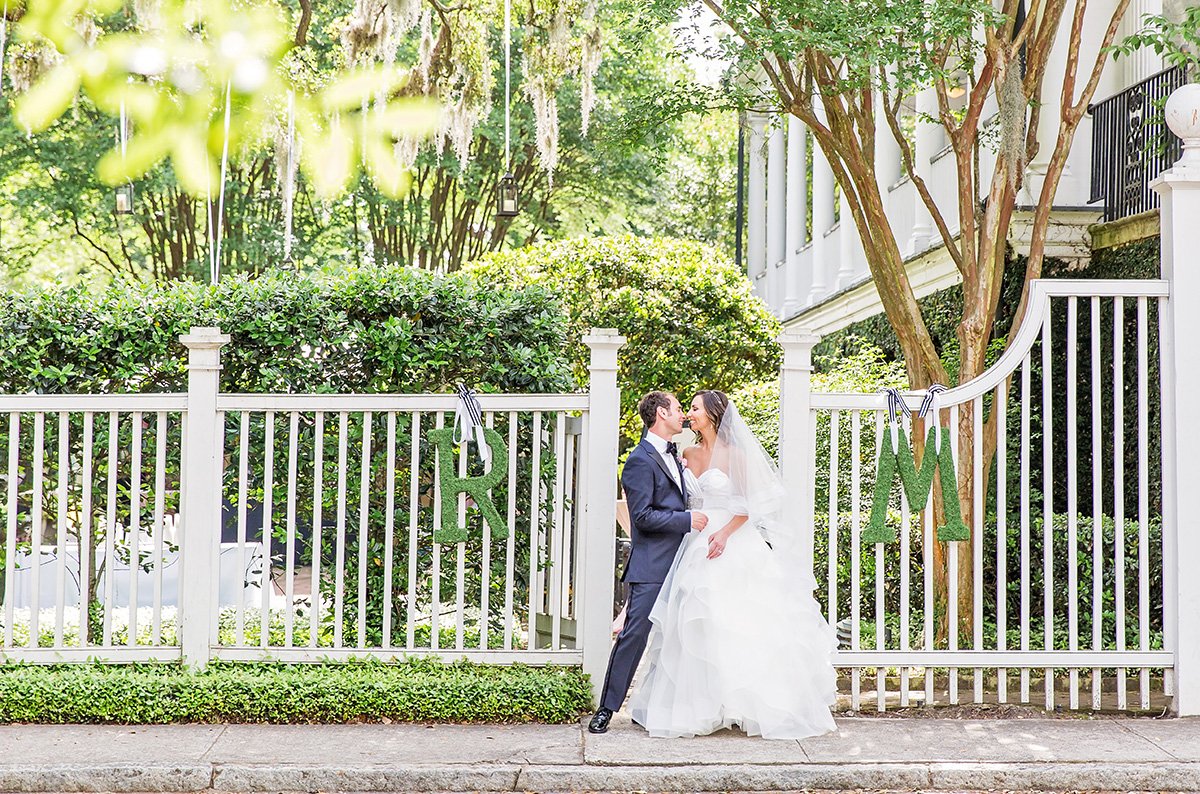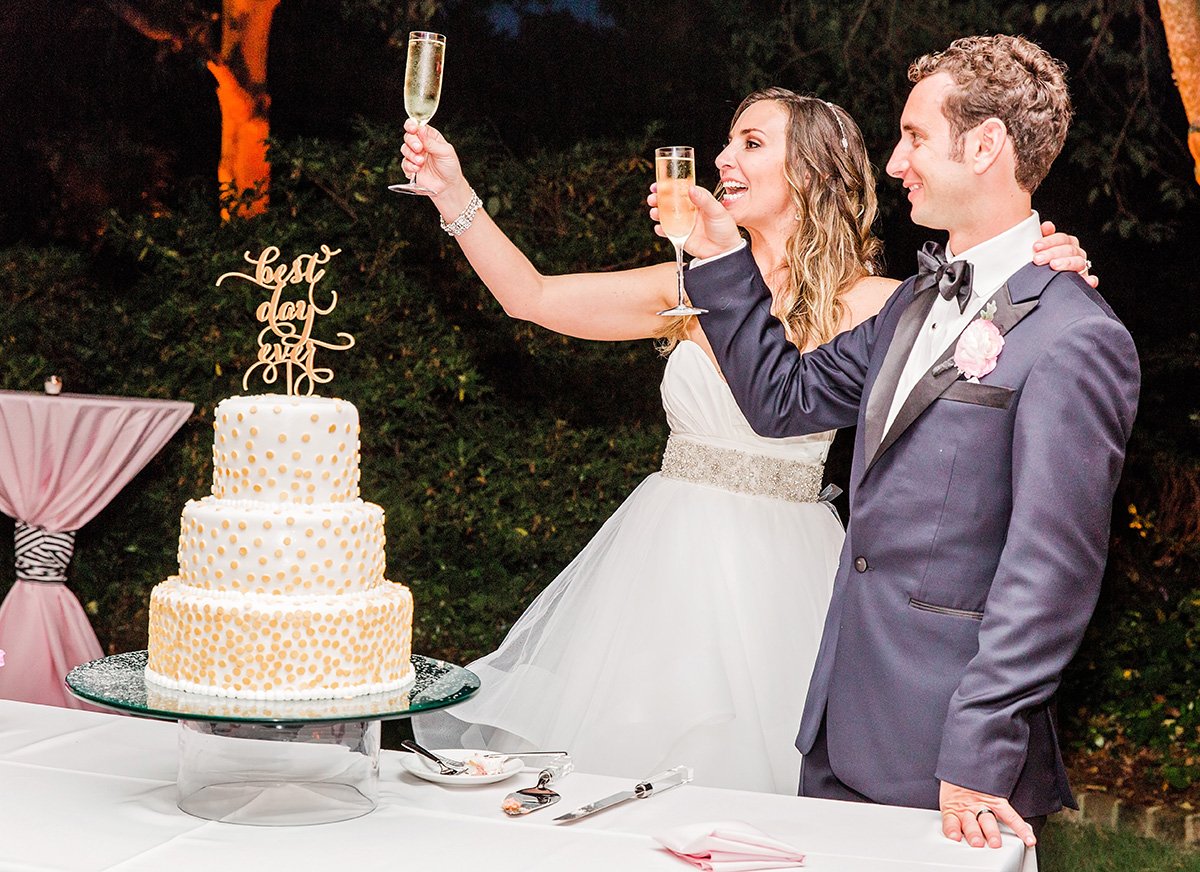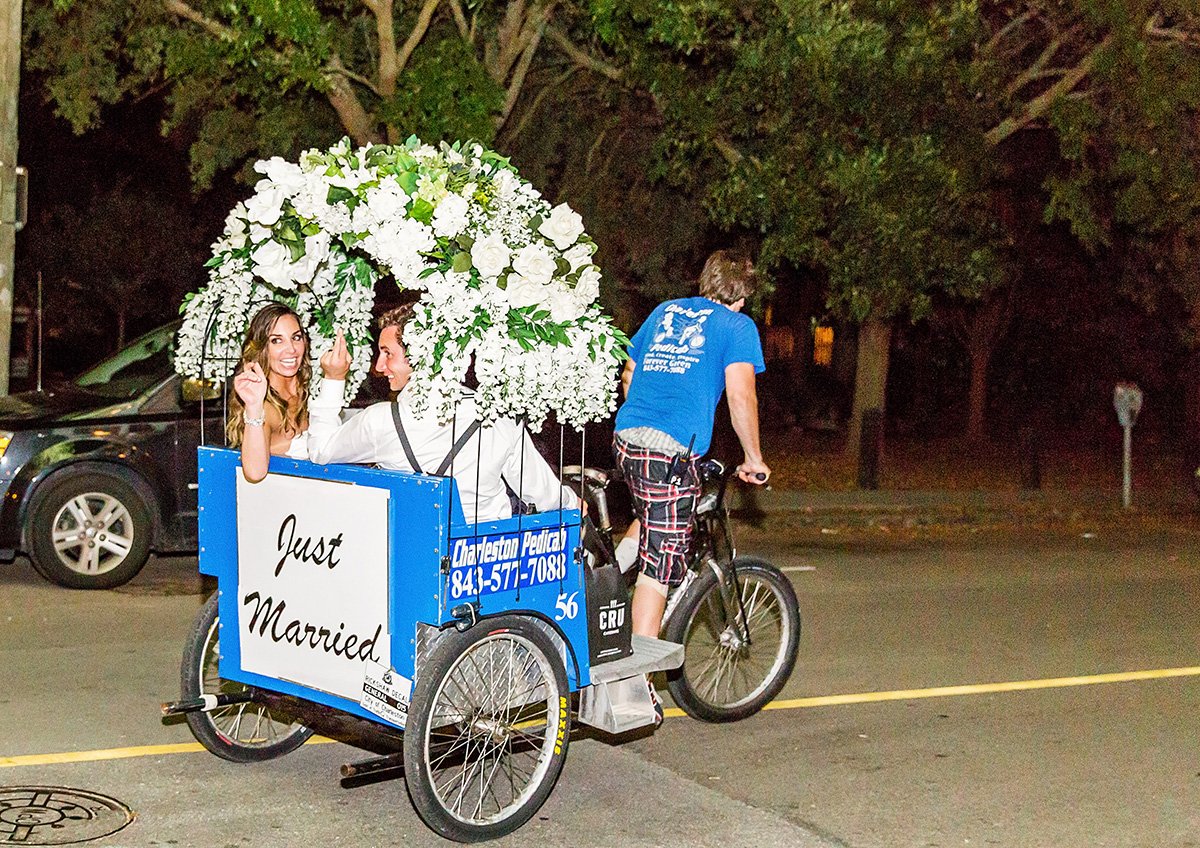 The historic Thomas Bennett House
This historic gem is of tremendous architectural importance, with exceptional ornamentation plasterwork. Of particular note is the free-flying staircase, which is only one of two in the entire city. The house has been handsomely restored, providing an elegant backdrop. The gracious interior of the house is extended and enhanced by a spacious piazza overlooking the garden.
In addition, the garden is one of the most beautiful traditional gardens in the city. With a large brick courtyard and fountain, it was the perfect setting for this wedding celebration.