Handcrafted, genuine leather statement earrings designed by Leah Marie. They are super soft, light as a feather and all materials are purchased in the USA. And for you ladies with any sensitivities, I got you. Each pair is crafted using precious metal niobium and are perfect for sensitive ears.
The boho, fringed design is a favorite among fashionistas everywhere. They are sure to be your favorite go-to accessory. Whether you love shimmer, bling or prefer the matte look of suede there is the perfect pair just for you with a variety of over 25 styles to choose from.
The story behind the Shop
Wherever I go the ladies shout out, "I love your earrings!! Where did you get them?"
My heart for empowering all types of women is the inspiration behind my business. With my own feather design representing trust, honor, strength, wisdom, power, and confidence.
My diverse customers come from every nationality, age, and background. They look gorgeous on every ear and every length of hair. I see they bring that added confidence + joy to every beautiful soul.
Many of you tell me that the custom fringed boho design looks even better with wear. Be ready to get all the compliments as you are out and about living your best life. Shine on gorgeous!
Giving Back
10% of all sales are donated to charity.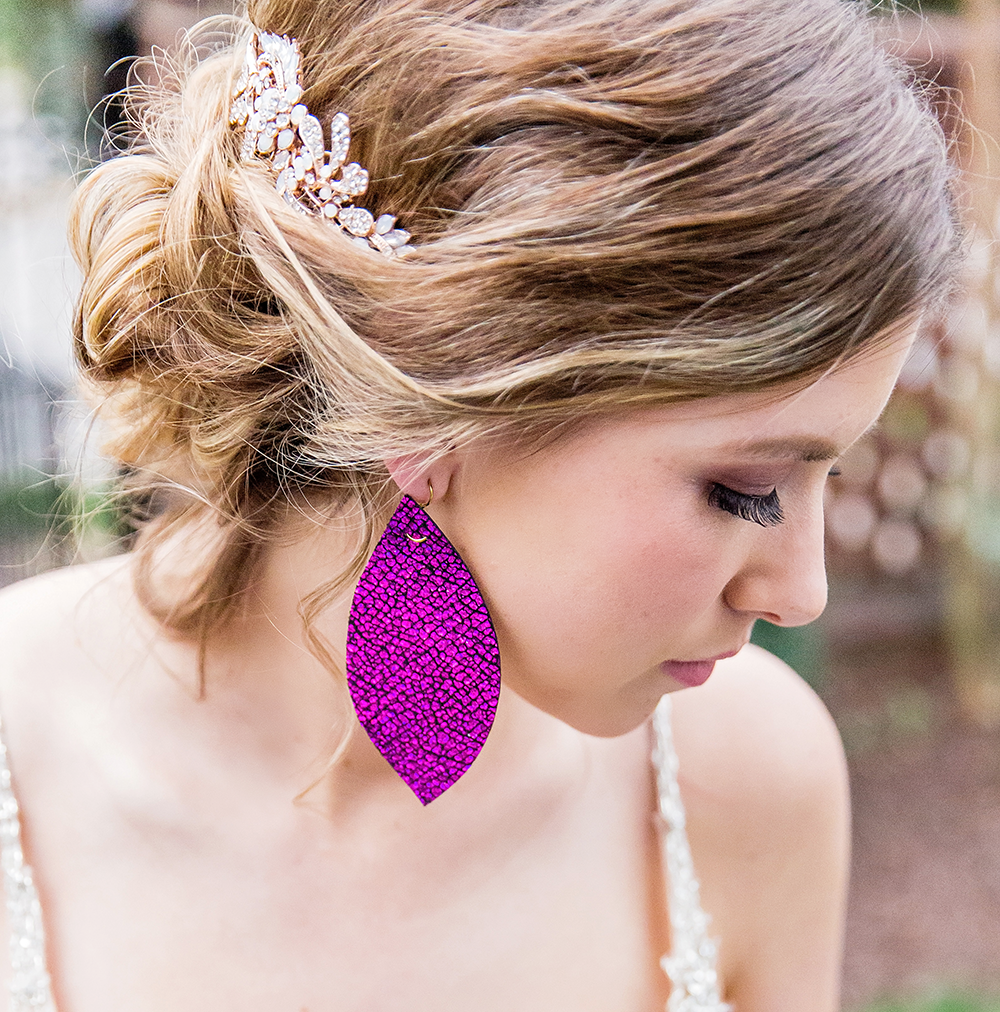 Keep up with @hookedonyouco on Instagram and tag me in photos of you modeling your pairs to be featured.
You are altogether beautiful, my darling; there is no flaw in you." – Song of Sol. 4:7