Welcome to Hooked on You co. est 2017
My heart for empowering and bringing confidence to women, is the inspiration behind this leather earrings business. My own custom feather design represents trust, honor, strength, wisdom, power, and freedom. As a reminder that you are all that and more.
I light up when ladies where ever I go shout out, "I love your earrings!! Where did you get them?" In fact, I sold my first pair right off my ears which is a hilarious story.
My diverse shoppers are from every nationality and age which proves that these beauties are made for all. They truly look gorgeous on every ear (short hair, don't care).
These handcrafted, genuine leather earrings are super soft and light as a feather. They are sure to be your favorite go to accessory. So whether you love shimmer, bling or prefer the matte look of suede, there's a variety of over 26 styles to complete your perfect look. Get ready to shine!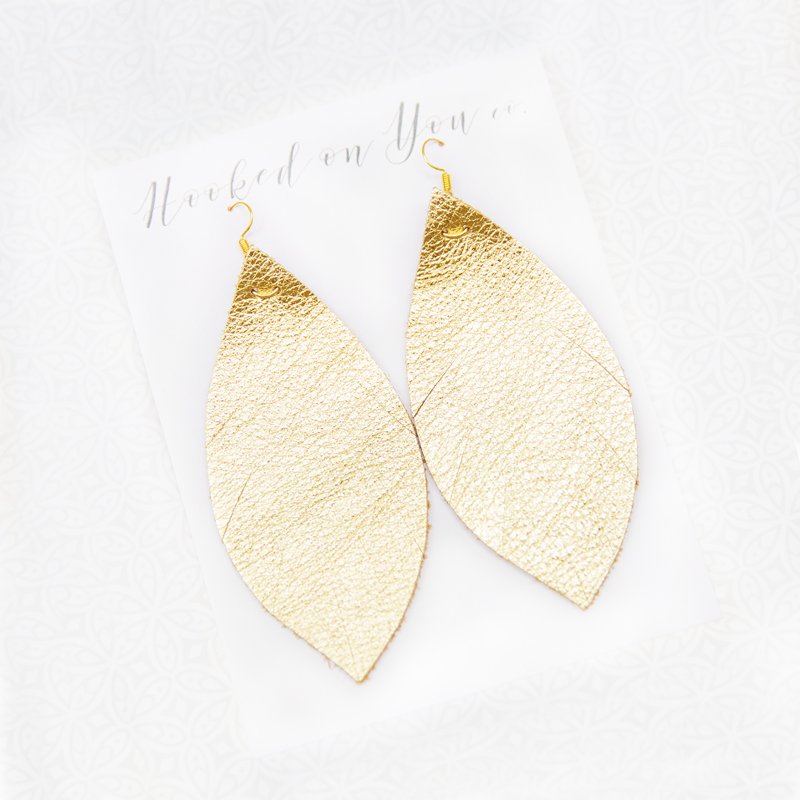 Many tell me that the custom fringed boho design looks even better with age. You will get all the compliments as you are out and about living your best life.
I enjoy every step of the process, from the careful choosing of the leather to the design work. Each pair is created from only the highest quality of materials which are all made in the USA. And for you ladies with allergies, I got you. Each pair is crafted with the precious metal niobium. These hooks are perfect for sensitive ears.
Giving back: 10% of all proceeds are donated to charity.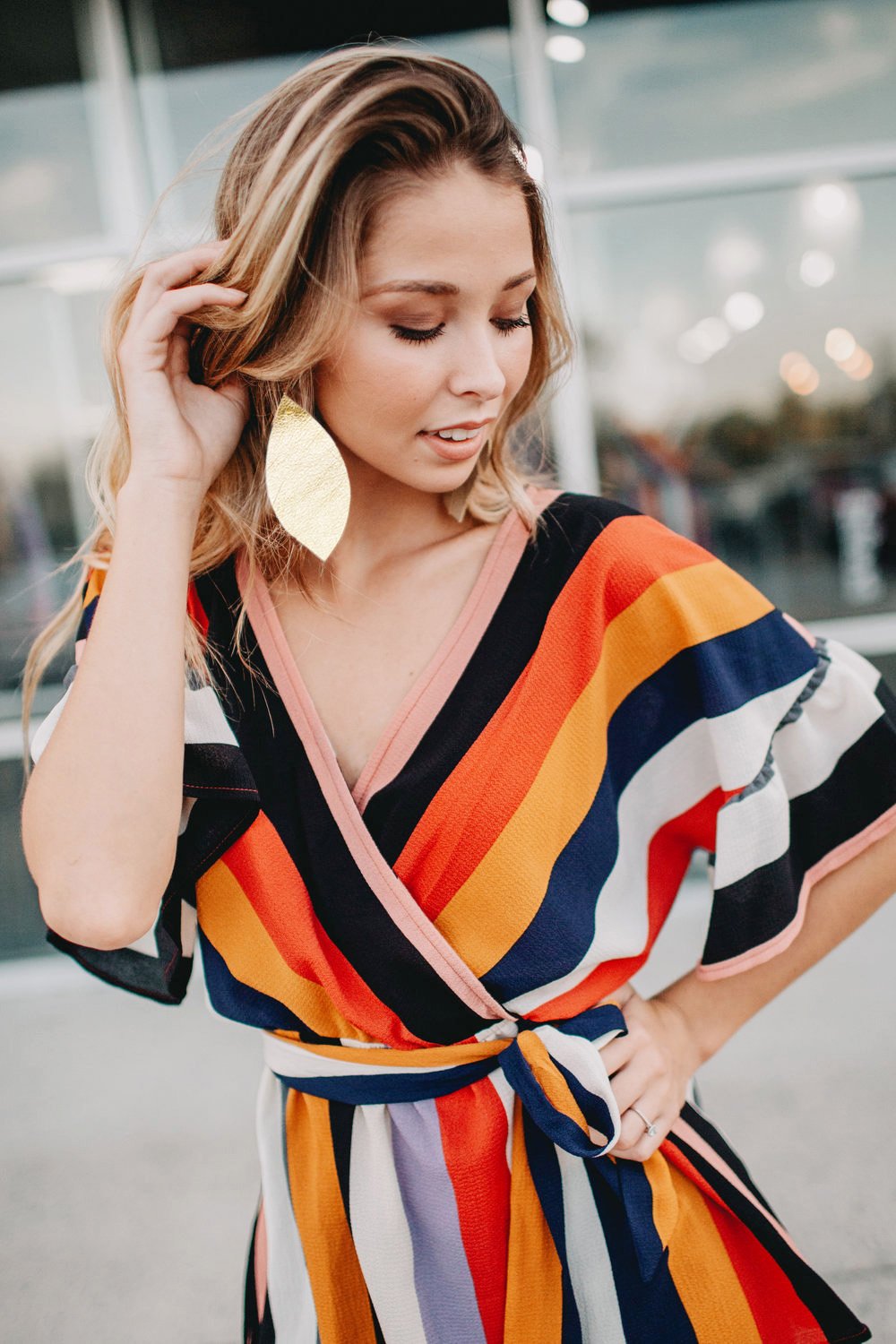 Keep up with @hookedonyouco on Instagram and tag me in photos of you modeling your pair to be featured.
You are altogether beautiful, my darling; there is no flaw in you." – Song of Sol. 4:7
Fun Fact
My sisters and I were recently on Family Feud. We played a good three games and on our second show, Steve Harvey came up to me and loved the Gold {Showstopper Collection} pair I was wearing. The show was a blast and we've been featured on Youtube several times cause we had some crazy hilarious moments ha