Award Winning Photographer Leah Marie
I feel beyond blessed to be doing this job of telling your story since 2007.  I strive to create those 'wow' magazine worthy images that you treasure for generations to come. More importantly, those candid and authentic priceless moments, that happen in the blink of an eye. I also understand how important the little details, that you have spent so much time (and money) deciding and dreaming about are. When all's said and done, it's these laughs, tears, touches, questionable dance moves and loving looks that really matter.  It is truly my privilege to witness and capture your beautiful love story. 
I look forward to being part of your day whether local or afar.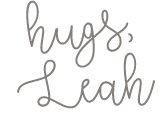 You can check out what my past brides have to say here.
Leah Marie Photography + Stationery is a Raleigh based award winning Photographer and Designer. Featured in publications such as Huff Post Weddings and the client favorite award given by Wedding Wire.
Behind the Lens
Love Jesus, Blogging, Family, Good Coffee, Designing Jewelry, Quality Time, Anything Pumpkin, Traveling, Designing Stationery and Adventure